The Executive Board of the United Nations Human Settlements Programme will hold its first session for the year 2021 from 7 to 8 April 2021. The session will be held online with simultaneous interpretation in the six UN official languages.
The decision to hold the session online emanates from the recommendation by the Bureau of the Executive Board of UN-Habitat during its meeting on 11 January 2021 when determining the best possible format for the session, based on the continued unpredictable global circumstances with regard to COVID-19 and measures put in place by the Government of Kenya, the United Nations and the United Nations Office in Nairobi (UNON). Registration will open on 24 February 2021 at 09:00 am EAT.
Overview
The Executive Board aims to increase the oversight of UN-Habitat operations by Member States and to strengthen UN-Habitat's accountability, transparency and effectiveness. This body will ensure greater efficiency in decision-making, help to build trust and attract sufficient, sustainable and predictable funding. It comprises 36 member states elected by the UN-Habitat Assembly and convenes three times a year to undertake the following:
i) Oversee the implementation of the normative and operational activities of UN-Habitat;
ii) Ensure accountability, transparency, efficiency and effectiveness;
iii) Approve and oversee the implementation of the annual programme of work and budget and of the resource mobilization strategy, in accordance with the strategic plans and the political guidelines provided by the UN-Habitat Assembly;
iv) Adopt decisions, under its mandate, on, among other things, programmatic, operational and budgetary issues for the adequate and effective implementation of the resolutions and other decisions adopted by the UN-Habitat Assembly;
v) Guide and support efforts to finance UN-Habitat;
vi) Oversee the compliance of UN-Habitat with evaluations and support auditing functions;
vii) Collaborate with the executive boards of other United Nations agencies, in accordance with the Secretary-General's management reforms.
Rules of Procedure
HSP/HA.1/HLS.3 - Rules of procedure of the Executive Board of the United Nations Human Settlements Programme
Membership of the Executive Board
Membership of the Executive Board
A. Africa (10 seats)
Cameroon, Democratic Republic of Congo, Nigeria, Senegal, Egypt, Morocco, Ethiopia, Kenya, Angola, Malawi
B. Asia-Pacific (8 seats)
Sri Lanka, Republic of Korea, China, Japan, India, Iran, Indonesia, Pakistan
C. Eastern Europe (4 seats)
Poland, Russian Federation, Serbia, Romania
D. Latin America and the Caribbean (6 seats)
Argentina, Brazil, Chile, Costa Rica, Mexico, Uruguay
E. Western Europe and Others (8 seats)
Canada, France, Sweden, Turkey, United States of America, Germany, Spain, Portugal
Bureau of the Executive Board
2020 – 2021 Bureau of the Executive Board of UN-Habitat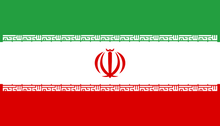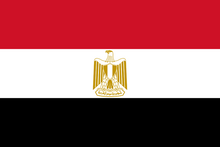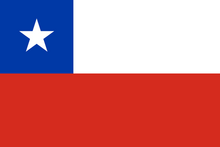 Vice Chair
Latin America and the Caribbean
Chile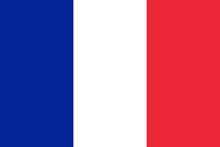 Vice Chair
Western Europe and Others
France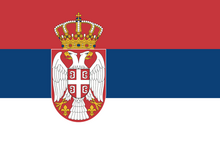 Rapporteur
Eastern Europe
Serbia
Geographical distribution distribution of officers of the Bureau since 2019
2019
First session of the Executive Board
Chair: Western European and other States (United States of America)
Vice-Chairs: Latin American and Caribbean States (Argentina)
                     Asia-Pacific States (China)
                     Eastern European States (Russian Federation)
Rapporteur: African States (Malawi)
2020
Second session of the Executive Board
Chair: Asia-Pacific States (Iran, Islamic Republic of)
Vice-Chairs: Latin American and Caribbean States (Chile)
                     African States (Egypt)
                     Western European and other States (France)
Rapporteur: Eastern European States (Serbia)
2021
First session of the Executive Board
Chair: Eastern European States
Vice-Chairs: African States
                     Asian States
                     Western European and other States
Rapporteur: Latin American and Caribbean States
Ad-Hoc working group on programmatic, budgetary and administrative matters
Ad-Hoc working group on working methods
Ad-Hoc working group on the development of a stakeholder engagement policy
Briefings by the Executive Director of UN-Habitat
Previous sessions of the Executive Board