New Bureau members of UN-Habitat's Executive Board are elected
Nairobi, 27 – 29 October 2020 – The Executive Board of UN-Habitat held its second session for 2020 virtually in keeping with COVID-19 protocols.
The President of the UN-Habitat Assembly, Ms. Martha Delgado of Mexico, commended the contribution of UN-Habitat in the fight against COVID-19 and urged member states to renew their support, including financial contributions to the agency. Read more...
The next session of the Executive Board will be held from 6 to 7 April 2021. Member States will be briefed on the status of the Work Programme and Budget for the year 2022 and will review the financial, budgetary and administrative matters of UN-Habitat including the implementation of the resource mobilization strategy. The Board will also review a proposal to improve geographical and gender balance at UN-Habitat. The Board will further consider the annual report on UN-Habitat actions to strengthen protection against sexual exploitation and abuse and against workplace sexual harassment, including any actions to improve related policies and procedures at UN-Habitat.  Finally, the Board will also be briefed on the implementation of the resolutions and decisions adopted by the UN-Habitat Assembly; progress made in the implementation of the United Nations development system reform; and normative and operational activities including reporting on programmatic activities, implementation of sub-programmes and Flagship Programmes, and technical cooperation activities.
Overview
The Executive Board aims to increase the oversight of UN-Habitat operations by Member States and to strengthen UN-Habitat's accountability, transparency and effectiveness. This body will ensure greater efficiency in decision-making, help to build trust and attract sufficient, sustainable and predictable funding. It comprises 36 member states elected by the UN-Habitat Assembly and convenes three times a year to undertake the following:
i) Oversee the implementation of the normative and operational activities of UN-Habitat;
ii) Ensure accountability, transparency, efficiency and effectiveness;
iii) Approve and oversee the implementation of the annual programme of work and budget and of the resource mobilization strategy, in accordance with the strategic plans and the political guidelines provided by the UN-Habitat Assembly;
iv) Adopt decisions, under its mandate, on, among other things, programmatic, operational and budgetary issues for the adequate and effective implementation of the resolutions and other decisions adopted by the UN-Habitat Assembly;
v) Guide and support efforts to finance UN-Habitat;
vi) Oversee the compliance of UN-Habitat with evaluations and support auditing functions;
vii) Collaborate with the executive boards of other United Nations agencies, in accordance with the Secretary-General's management reforms.
Rules of Procedure
HSP/HA.1/HLS.3 - Rules of procedure of the Executive Board of the United Nations Human Settlements Programme
Membership of the Executive Board
Membership of the Executive Board
A. Africa (10 seats)
Cameroon, Democratic Republic of Congo, Nigeria, Senegal, Egypt, Morocco, Ethiopia, Kenya, Angola, Malawi
B. Asia-Pacific (8 seats)
Sri Lanka, Republic of Korea, China, Japan, India, Iran, Indonesia, Pakistan
C. Eastern Europe (4 seats)
Poland, Russian Federation, Serbia, Romania
D. Latin America and the Caribbean (6 seats)
Argentina, Brazil, Chile, Costa Rica, Mexico, Uruguay
E. Western Europe and Others (8 seats)
Canada, France, Sweden, Turkey, United States of America, Germany, Spain, Portugal
Bureau of the Executive Board
2020 – 2021 Bureau of the Executive Board of UN-Habitat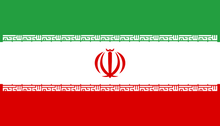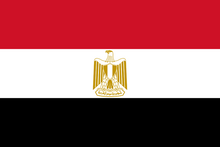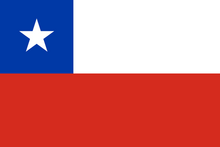 Vice Chair
Latin America and the Caribbean
Chile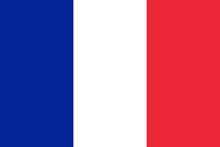 Vice Chair
Western Europe and Others
France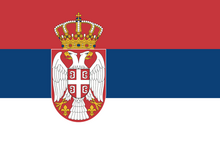 Rapporteur
Eastern Europe
Serbia
Ad-Hoc working group on programmatic, budgetary and administrative matters
Ad-Hoc working group on working methods
Ad-Hoc working group on the development of a stakeholder engagement policy
Briefings by the Executive Director of UN-Habitat
Previous sessions of the Executive Board