The challenge
By 2050 approximately two thirds of the world's population will be living in urban areas, bringing a distinct set of challenges and opportunities to the area of urban development.
The challenges of rapid urbanization include growing vulnerability to climate change, spatial inequalities, pressures of migration and conflict, and difficulties to promote inclusive prosperity and economic development.
Solutions:
To address the multifaceted challenges of urbanization and make the most of the 'urban advantage', UN-Habitat's urban planning and design work creates spatial strategies and plans, alongside inclusive processes that consider human rights, gender, age and other identity categories, that enable urban managers and other stakeholders set a proactive framework for sustainable urbanization in both developed and developing country contexts. This is achieved by adopting:
an integrative approach to urban planning and employing a variety of people-centered tools and methodologies - such as participatory planning, frontier technology implementation, international collaboration and cross-sectoral partnerships and
 focusing urban planning efforts on key elements that can leverage the urban advantage for many - such as prioritizing public space within a framework of urban density, mixed land use and social mix, equitable access to land and tenure security and the integration of the formal and informal spaces and systems.
Through these approaches, UN-Habitat supports stakeholders to create safe, inclusive, and resilient cities.
Impact
More than
100 cities
planned and designed sustainably with 80 of them adopting plans and designs to guide public expenditure, private investment and sustainable policy decision-making.
Over
50 countries
were at different stages of national urban policy improvement processes, promoting inclusive and participatory approaches to sustainable urbanization.
UN-Habitat supported
51 cities
through the Planning and Design Lab in 30 countries in sustainable urban planning. In addition, 20 Planned City Extensions and 23 Citywide Strategies were developed.
News and Stories
Image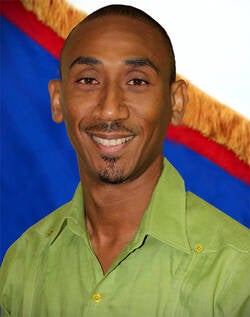 "The Belmopan City Council in partnership with UN-Habitat, has led a participatory planning process used for the creation of the city's Urban Plan. We are committed to executing the plan which will actively contribute to the sustainable growth of our Garden City. We expect that this plan will directly benefit the city, and its development, and will positively impact the residents of our community."
Khalid Belisle, Mayor of Belmopan
Related Sustainable Development Goals
Donors and partners
Successful urban planning and design builds on partnerships with and between complex sets of stakeholders. UN-Habitat nurtures ad hoc as well as long-term partnerships with other UN agencies, local and national governments, the private sector, civil society, and funding partners to facilitate collaborative action for urban transformation. Through expert consultation, co-production and participatory processes, we develop global norms and guidelines and trigger innovation. Together with our partners, we build capacity on the job as well as in the form of carefully designed training events and materials and thereby reach both global and local experts and decision-makers.
Our Experts
Chief, Planning, Finance and Economy Section
Urban Practices Branch, Global Solutions Division