Launched in 2011, the Global Public Space Programme aims to improve the quality of public spaces worldwide. Public spaces have historically often been overlooked and undervalued by urban authorities but is increasingly being considered the backbone of cities. Public spaces are sites which are accessible and enjoyable by all without a profit motive and take on various spatial forms, including parks, streets, sidewalks, markets and playgrounds. Good public spaces enhance community cohesion and promote health, happiness, and well-being for all citizens.
They also enable cities to support a higher population density – a key element of the sustainable cities of the future. The programme works in more than 20 countries, including Bangladesh, India, Kenya, South Africa, Peru, Haiti, Kosovo and Mexico. The programme focuses mainly on cities in developing countries with high percentages of their population living in informal settlements. Primary partners are cities and local governments who are often tasked with the creation and management of public spaces on the local level.
Public space projects on the ground
A key element of the programme is to design and build high-quality public spaces in partnership with local governments. These physical spaces act as a catalyst for improving public space in the whole city, help improve the capacity of local institutions and communities and contribute to long-term change. In Nairobi, for example, UN-Habitat funded the Nairobi City County government to implement two public space projects.
Following these projects, the County government committed to improving another 60 public spaces without UN-Habitat financing. In order to engage in a project, UN-Habitat requires the local government to have identified suitable spaces, clarified ownership rights, considered how the spaces have a city-wide impact, agreed to take part in democratic and participatory approaches to public space design and committed to deliver other public spaces as a way of scaling-up.
Toolkit on public space
Despite its importance for sustainable city development, public space has not always been given the attention it deserves in literature and, more importantly, in policy and action at the local level. To plug this gap, UN-Habitat, in cooperation with institutional partners, has produced the Global Public Space Toolkit. The Toolkit is a user-friendly guide to provide cities, particularly those with high rates of demographic growth and limited financial resources, with ideas on how to improve public spaces, providing a practical reference to concretize principles, policies and development plans on public space.
Block by Block
In 2012, UN-Habitat entered into an innovative partnership with Mojang, the makers of the popular computer game Minecraft. Through the partnership, named Block by Block, UN-Habitat uses Minecraft to involve citizens, particularly young people, in the design of public spaces.
During five-day participatory design workshops, UN-Habitat and partners bring people together to visualize their public space ideas in Minecraft, and present these to city authorities and local government officials. Experiences from projects in Africa, Latin America and Asia show that Minecraft is a useful tool for increasing community participation in public space design.
It is easy to learn in comparison to traditional 3D modelling tools and quickly enables participants to become involved in the designing process, even if they previously have limited or no previous computer skills. The design of the game also encourages participants to focus on the use of the space, rather than getting bogged down in discussions around technical architectural detail.
The Network on Public Space
In order to implement public space projects and influence the global debate around public space, UN-Habitat has established a Network on Public Space. The Network, includes a wide range of organisations from all over the world working on the issue of public space and are involved in both normative work (developing tools, indicators, policy guidelines, etc.) and operational work (implementation of public space projects in cities). The Network on Public Space, includes the following members:
Mojang: the gaming company behind the popular computer game Minecraft is funding pilot projects across the world.
Project for Public Spaces (PPS), New York: has been working on developing the placemaking methodology, compiling good practices and supporting the public space initiatives in Nairobi.
PPS is also leading the preparations of the 9th International Public Markets Conference in partnership with the Barcelona markets Association and UN-Habitat.
Gehl Architects, Copenhagen: has provided pro-bono expertise and access to tools, methodologies and the publications of the founder, Jan Gehl.
White Architects, Stockholm: are working on the Railway area in Nairobi together with the GoDown Arts Centre.
Ax:son Johnson Foundation, Stockholm: is funding a series of global conferences convening the leading global thinkers on public space.
National Planning Institute, Rome: has developed the Public Space Charter (a set or principles to guide the design, creation, implementation and management of public spaces). INU organises the Public Space
Biennale, an event that exchanges experiences of public space planning and design.
Yellow Design Foundation, Brussels: specialises in transport hubs and has been working with UNHabitat in Addis Ababa as well as in mobilising private sector in support of public space initiatives.
Institute pour la Ville en Movement, Buenos Aires: specialises in innovative mobility solutions and research around public space in Latin America.
Fundacion Avina, La Paz: is co-financing public space work in Latin America, specifically in Buenos Aires, Medellin and also in developing a regional strategy for Latin America and the Caribbean.
Svensk Byggtjanst, Stockholm: Providing technical support on the use of Minecraft as a participation tool and recruiting Minecraft gamers for projects.
Ethiopian Institute for Architecture, Building Construction and Urban Development (EiABC),
Addis Ababa: is supporting the participatory design component of the public space initiatives in Addis Ababa.
Go Down Arts Centre, Kounkuey Design Initiative and Placemakers are all working on public space projects in Nairobi;
Women in Informal Employment: Globalizing and Organizing, UK: and their network of local partners
(SWaCh/KKPKP) are promoting gender issues and legal aspects of access to public space for informal sector workers, such as street traders and wastepickers;
FyreUK, UK: Builds virtual models of public spaces for use on the Minecraft platform.
United Cities and Local Governments (UCLG), Barcelona: A global umbrella organisation local governments is establishing regional networks on public space.
Telmex, Mexico City: Mexico's largest mobile operator provided funding and technical support in Mexico .
Minecraft MX, Mexico City: The largest Minecraft community in Mexico provided technical support during the Block by Block competition at Aldea Digital in Mexico City.
Foundation of Puerto Rico, Puerto Rico: supporting knowledge gathering in Latin America and the Caribbean.
League of Cities, Philippines: is engaging their membership of cities and local governments to emphasize public space in rapidly expanding cities.
Slum Dwellers International (SDI), India: supporting public space in informal settlements. 
The Future of Places conference series
Future of Places is a conference series and movement aimed at highlighting the importance of public space and placemaking in city planning at the Habitat III conference in 2016. Three international conferences were held in 2013, 2014 and 2015. Future of Places is also organising national seminars on public space, publishing books and reports and will prepare a public space exhibition for Habitat III. Future of Places is arranged and financed by the Ax:son Johnson Foundation in collaboration with UN-Habitat and the Project for Public Spaces (PPS).
Download Key Messages from the Future of Places
Images
Image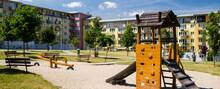 Image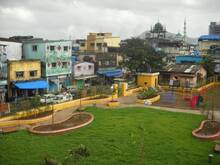 Image