Side Event of TICAD Ministerial Meeting "African Clean Cities Platform" 2018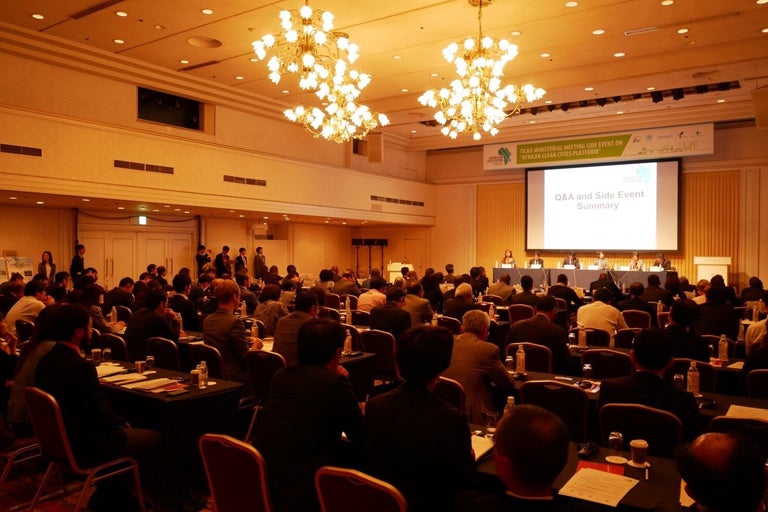 On 5 October 2018, ACCP held the TICAD Ministerial Meeting Side Event on "African Clean Cites Platform", in Tokyo, Japan. The event started with the opening remarks from H.E. Mr. Minoru Kiuchi, State Minister of the Environment of Japan, and H. E. Mr. José Condugua António Pacheco, Minister for Foreign Affairs and Cooperation of the Republic of Mozambique, followed by the presentation by the co-organizers.
Through the review of the first ACCP Annual Meeting, overview of the waste management, introduction of related activities such as capacity development and environmental education, about 150 participants from African countries, Japanese companies and others shared the importance of waste management and its improvement in African countries.
Venue Tokyo Prince Hotel, Tokyo, Japan
Co-organizers Ministry of the Environment of Japan (MOEJ), Japan International Cooperation Agency(JICA), United Nations Environment Programme, UN-Habitat, City of Yokohama
Related web site Outcomes of the TICAD Ministerial Meeting Side Event on "African Clean Cites Platform" (MOEJ)