Turkana County, Kenya - 23 June 2020
More than a year has passed since COVID-19 was first reported in Kenya, in early 2020. Last year, instead of singing and dancing, refugees from Kenya had joined in a virtual celebration with host communities that included participants from around the country. Over the last weekend, as the COVID-19 pandemic continues, the celebrations will again be held virtually.
Since 2016, in support of the Turkana County Government and the host and refugee communities UN-Habitat, has been actively involved in urban planning processes as part of the piloting of the innovative and integrated Kalobeyei settlement. When COVID-19 was first reported in Kakuma in early 2020, UN-Habitat, UNHCR and partners continued to provide support to over 200,000 refugees and asylum seekers living in Kakuma Refugee Camp and Kalobeyei Settlement. UN-Habitat's initial support was rendered through providing technical expertise to plan and map quarantine centres and temporary hospital facilities to increase preparedness of the refugee settlements. In these exercises, urban data was collected and analyzed and provided as recommendations to UNHCR and partners.
From the start of the year, UN-Habitat has continued to provide technical expertise to support the planning of the Kalobeyei Settlement, the regeneration of Kakuma as well as broader regional development through various activities. As in person meetings were banned, UN-Habitat has had to think outside of the box to cater to virtual meetings, or to ensure social distancing measures are implemented where possible. The latest activities include:
Jan 2021 - UN-Habitat and Shigeru Ban Architects published a journal of the design process of seven housing typologies in Kalobeyei Settlement.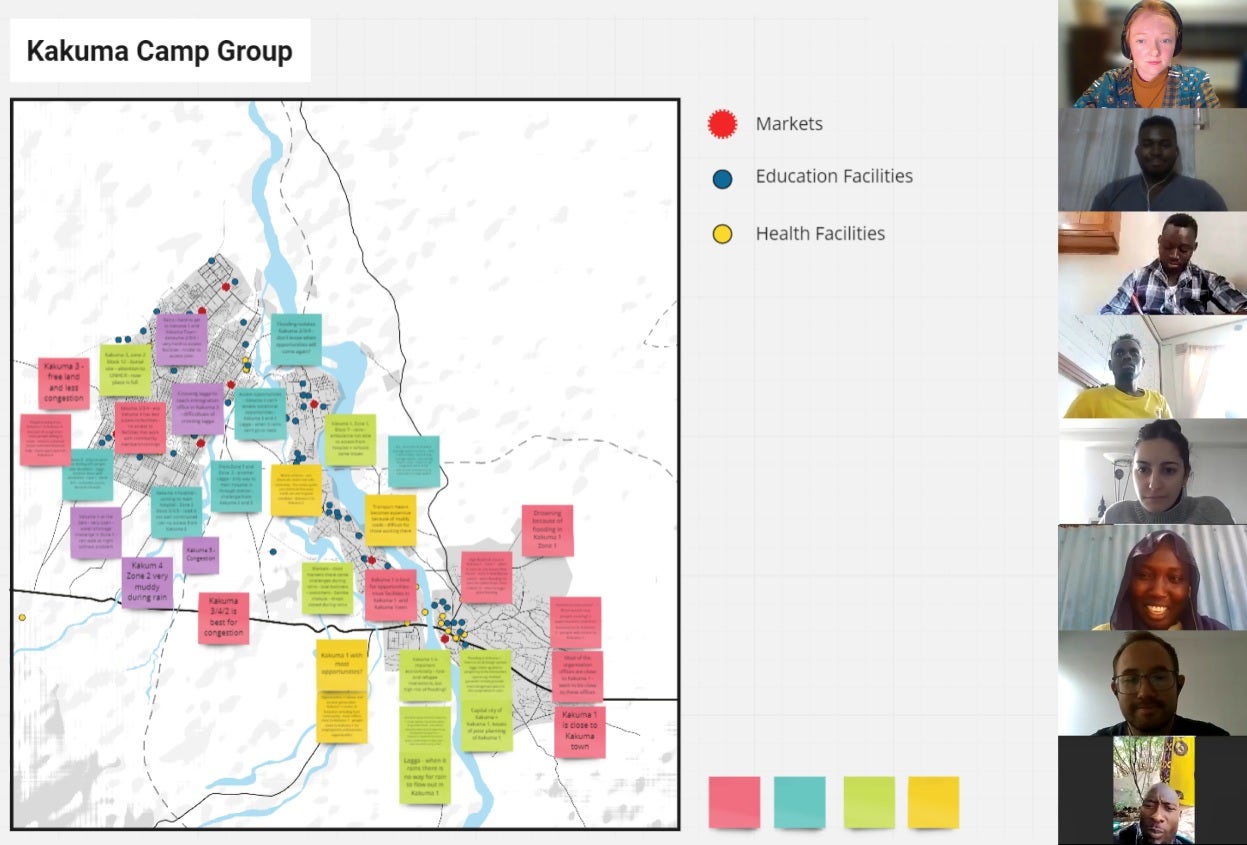 Discussing challenges and opportunities during virtual workshop with Kakuma Camp Community Planning Group
UN-Habitat 2021
This year, the focus of World Refugee Day is on the power of inclusion - the shared experience of COVID-19 has showed that communities can only succeed if they stand together. UN-Habitat is proud to stand with partners to address the gaps for a more inclusive and equal world, one where no one is left behind. One such project is the design of the shelter typologies with Shigeru Ban which had left an impact on a refugee-builder who engaged in the program:
"I have passed through several refugee camps, and I have never witnessed an organization that is willing to construct refugee homes that are strong and attractive, and that if someone had come, they would feel at home." Said Nimbona Isaac, a refugee from Burundi who is currently living in Kalobeyei Settlement, Village 2. "We built the houses with a big group of people, a mixture of refugees and Turkana people who collaborated in constructing the houses. Earlier on, we used to fear living with other people as their cultures were different from ours, but we have started to integrate as we now see that our lives are similar. Thanks to UN-Habitat, we feel we are not displaced but have a home. Thank you."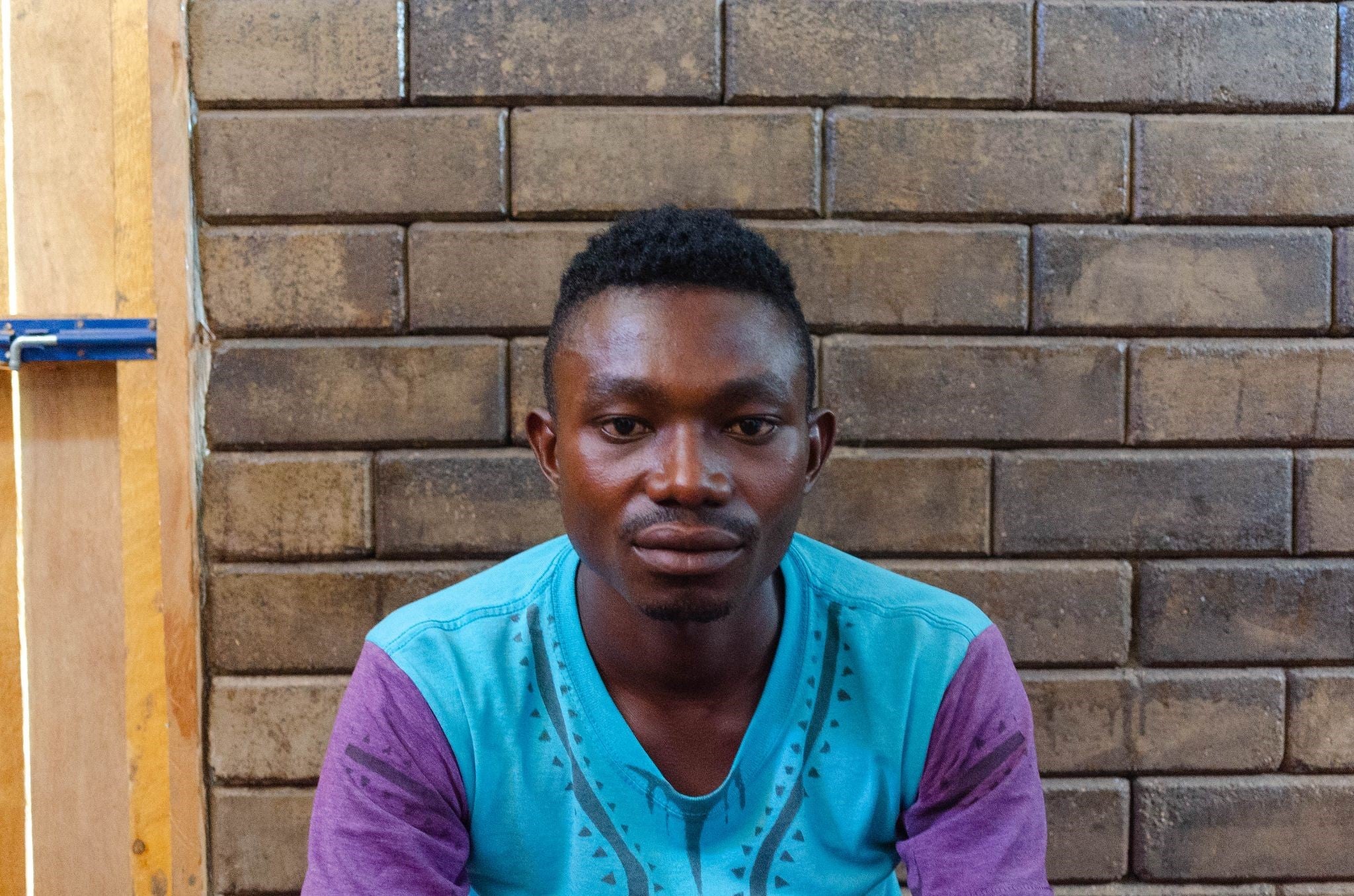 Nimbona Isaac outside one of the shelters he helped build as part of the collaboration with Shigeru Ban.
UN-Habitat
Since 2016, UN-Habitat, initially through the support from the Government of Japan, has implemented and advocated for sustainable infrastructure solutions such as the design and construction of public spaces, a community centre, rain-water harvesting technologies, road rehabilitation, shelter design, renewable energy, and livelihood skills development. These projects have leveraged the opportunities and benefits to support local economic growth, making Kalobeyei an example which strengthens the triple nexus and commitment to the global agendas.
UN-Habitat has been supporting the Kalobeyei Integrated Socio-Economic Development Programme (KISEDP) through coordination with Turkana County Government, and UNHCR, and the UN-Habitat's Humanitarian-Development workstream programmes are supported by the Government of Japan, the Swiss Agency for Development and Cooperation (SDC) through Cities Alliance, and the EU Trust Fund for Africa.