Beirut, Lebanon. 5 April 2022 - As part of UN-Habitat's mandate to promote socially and environmentally sustainable towns and cities, the first National Urban Forum of Lebanon was held at the UN House in the capital to advocate for Lebanon's future recovery and sustainable development through better planned cities and human settlements.
Under the patronage of the Lebanese Prime Minister, Mr. Najib Mikati, the forum themed, "Towards a more sustainable and inclusive future for Lebanese cities" was hosted in partnership with the United Nations Economic and Social Commission for Western Asia (ESCWA).
The state of urbanization was clearly laid out during the March 23-24 forum through the launched UN-Habitat-ESCWA State of the Lebanese Cities Report, a ground-breaking report that analyses 10 cities across 19 themes, identifying entry points for moving towards a more sustainable urban realm.
The Forum's first day concluded with a discussion on urban data in Lebanon, unpacking the significance of urban data generation and evidence-led decision-making for urban crisis response and longer-term development of Lebanese cities.
[UN-Habitat Lebanon/Moustafa_Jamal_Eddine]
Through a technical deep dive on the second day, the forum held dedicated thematic sessions on transport, housing and energy. In the context of a country that continues to sink into one of the most severe global crises, these sessions concluded with targeted recommendations for these sectors, to provide key bottom up and down entry points to place good urbanization as a key tool to reverse unsustainable development.
The technical sessions also launched three reports on housing and transport, as part of UN-Habitat's National Urban Policy (NUP) programme. The reports offer critical policy recommendations for reforming the transport and housing sectors and responding to immediate needs and long-term goals.
The National Urban Forum of Lebanon was opened by the Minister of Environment, Mr. Nasser Yassine, representing Lebanese Prime Minister Najib Mikati, in the presence of the United Nations Deputy Special Coordinator, Resident and Humanitarian Coordinator for Lebanon, Ms. Najat Rochdi; UN-Habitat's Regional Representative for Arab States, Mr. Erfan Ali; the Leader of the Gender Justice, Population and Inclusive Development Cluster at ESCWA, Ms. Mehrinaz El Awady, representing the ESCWA Executive Secretary, and the UN-Habitat Lebanon Head of Country Programme, Ms. Taina Christiansen.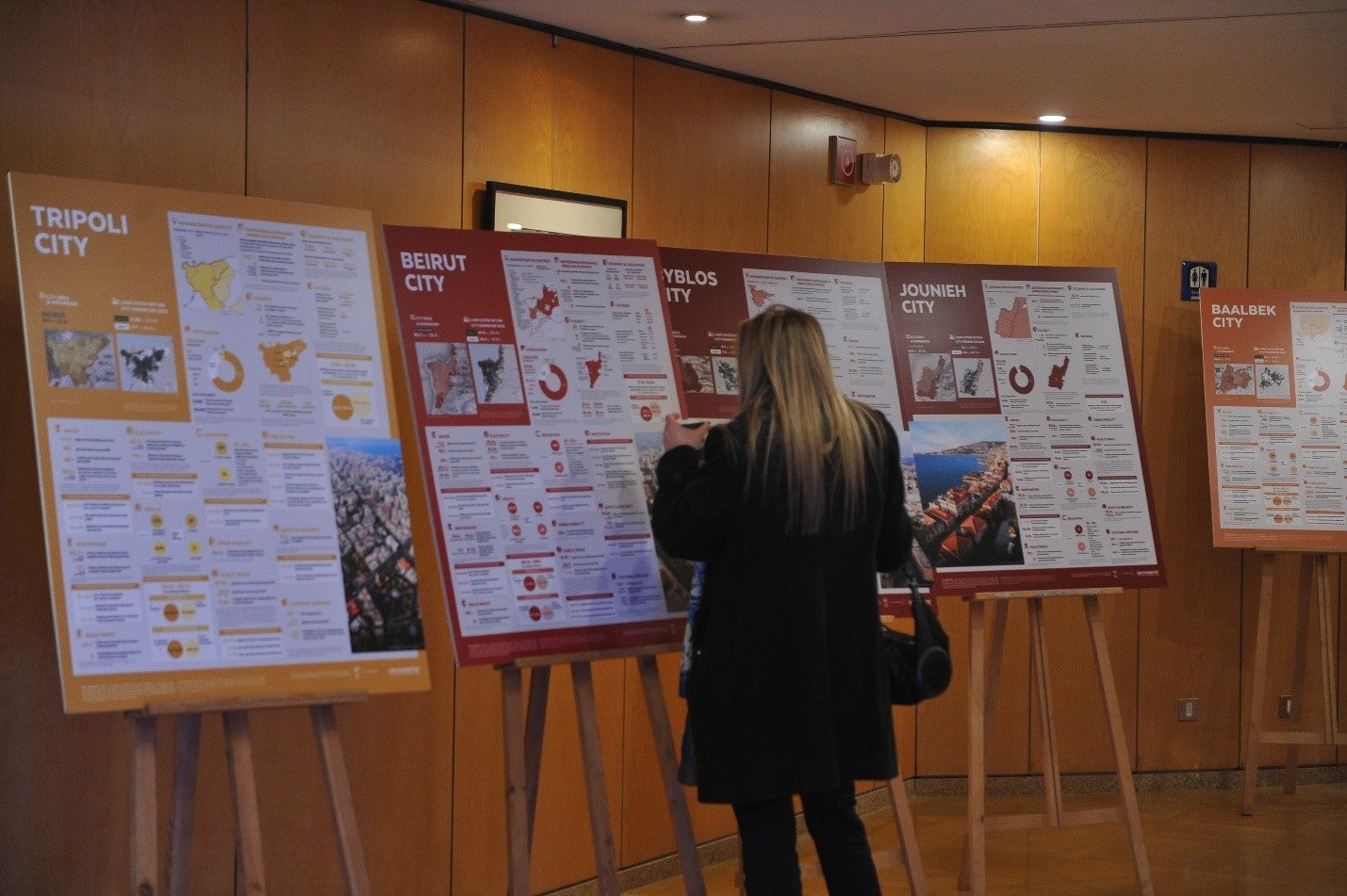 [UN-Habitat Lebanon/Moustafa_Jamal_Eddine]
During his remarks, Mr. Yassin emphasised the significance of cities in forming a nation's identity by quoting poet Mahmoud Darwish: "Cities are always regarded as the centre for establishing civilizations, nurturing innovation and fostering diversity – Beirut, the one we are living in, is no exception."
Ms. Rochdi, remaining on theme of the importance of cities, quoted UN Deputy Secretary-General Amina Mohammad as saying, "It is in cities where the battle for sustainability will be won or lost. The same can be said for Lebanon." She continued, "…we need all-hands-on-deck to ensure inclusive, safe, and sustainable cities in Lebanon and lay the foundation for its sustainable recovery.''
An urban fair was held on the sidelines of the forum to showcase concrete best practices and urban interventions.  Exhibitors within the housing, transport, and renewable energy sectors, exchanged experiences, shared knowledge, and demonstrated opportunities to attendees of the event.
Exhibitors included:
Riders' Rights
Train/Train Lebanon
Lebanese Centre for Energy Conservation (LCEC)
Public Works Studio (Housing Monitor)
Beirut Urban Lab
United Cities
Lebanese Green Building Council (LGBC)
Beirut Heritage Initiative
A Declaration was read-out concluding the forum, capturing a series of action-oriented commitments and suggestions