Cities are the main creators of economic wealth, generating over 70 per cent of the world's Gross Domestic Product (GDP). Most industries and businesses are located in or within immediate vicinity of urban areas, providing city residents with jobs. Because most employment opportunities are within urban areas, cities attract large parts of a country's job seeking population. This is especially true in developing countries, where an increasing share of economic activities take place in cities, and the differential between urban and rural wages is growing.
This causes rapid rural-to-urban migration. Today, over 50 per cent of the world's population is urban dwellers, with this figure expected to rise to over 65 per cent by 2030. If urban economic opportunities do not keep pace with the influx of job-seekers, urban poverty can have dire results for the health and well-being of large shares of the population. Governments are presented with a set of economic and financial challenges in dealing with growing urban populations:
They must harness urban population growth to generate economic prosperity.
They must pay for infrastructure and services to both accommodate new residents and support the existing population.
They must facilitate economic growth and job creation that is broad-based and inclusive.
They must leverage the youth dividend to create a new generation of economic vibrancy.
Images
Image

Image

Image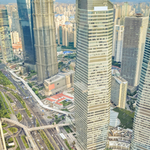 Image