Nairobi, 22 July 2022 -- UN-Habitat has selected the four winners of the Inclusive, Vibrant Neighbourhoods and Communities photo contest.
The winners are:
Laila El Gazuani - Marina du Bouregreg Skate Salé (France)
Letícia Félix Teodoro – Luxury of Happiness (Brazil)
Ana Paola Córdova Gamboa - Espacio de cuidado para "13 de Julio" (Perù)
Raquel Hadrich Silva - Disrupted waters: inequality and regeneration in Chennai's fluvial landscape (India)
Photo contest
The photo contest was organized by UN-Habitat's Flagship Programme Inclusive, Vibrant Neighbourhoods and Communities, with the aim of collecting the perspective of people around the world about urban regeneration.
The Flagship Programme aims to promote inclusive and sustainable urban regeneration by supporting governments and urban actors to transform urban areas in decline into vibrant, accessible and resilient neighbourhoods and communities.
Urban regeneration is understood as an integrated, area-based and inclusive process combining physical, environmental and socio-economic measures promoting co-benefits and improvements to the entire city. It aims to preserve, protect and enhance socio-economic assets, and cultural and natural heritage.  The programme focuses urban regeneration as a tool to promote spatial inclusion and climate resilience.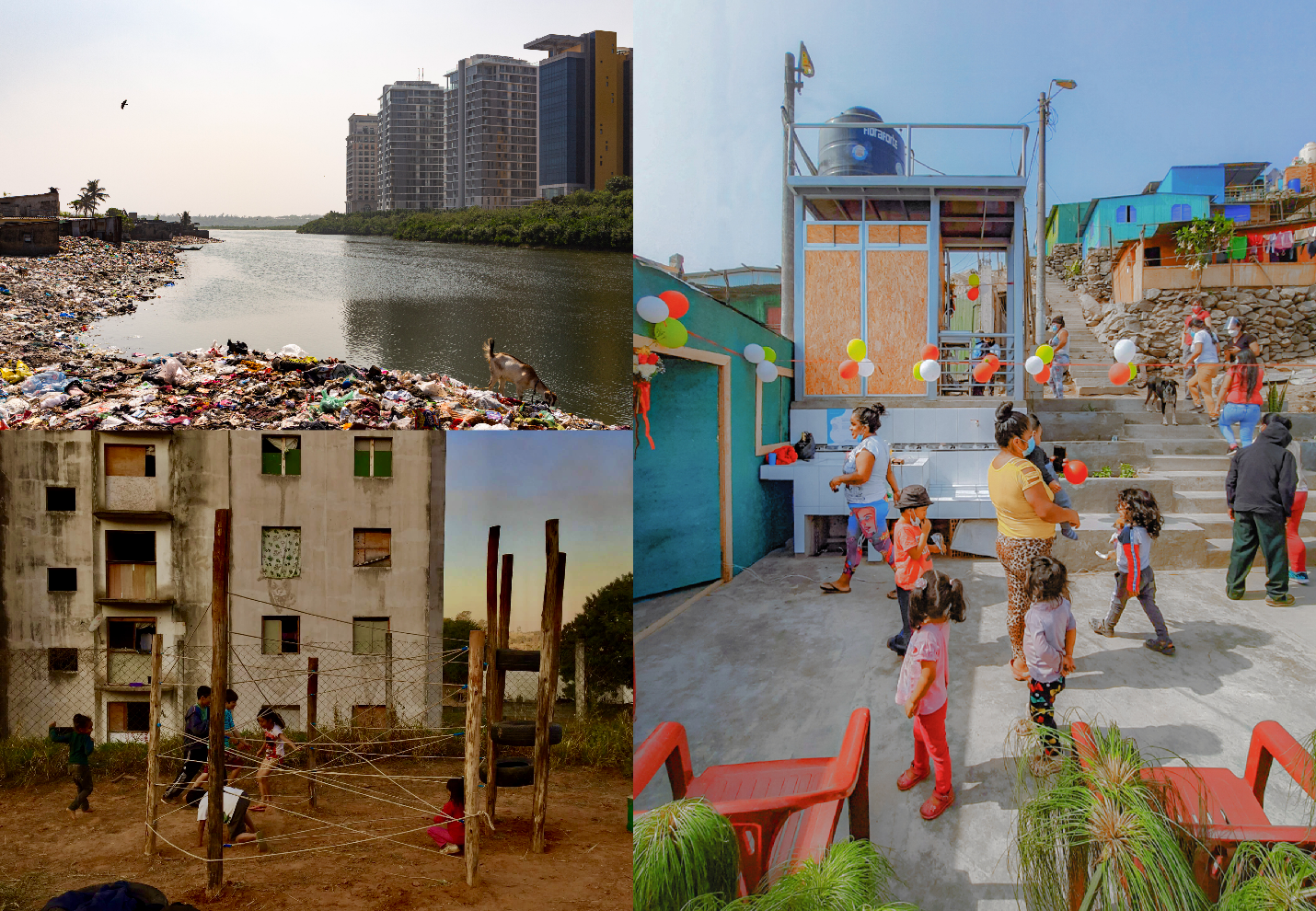 Pictures provided by the winners
Clockwise from the top left: Photos by Raquel Silva, Ana Paola Córdova Gamboa, Letícia Félix Teodoro
Selection Process
The Flagship Programme received more than 300 photos from 20 countries and pre-selected 22 based on pre-announced criteria. The first 22 selected photographs were presented at a pre-reserved small ceremony at the Urban Regeneration Cocktail on June 29th at the Silesian Museum in Katowice, Poland, during the 11th Session of the World Urban Forum.     
The final winners were later chosen based on consistency with the proposed topic and artistic rendering of the image.
The photographers of the 22 pictures will receive a certification for their participation with an honourable mention for the winners.