Aden, 7 April 2021 – Over the last few years the city of Marib has become a model of peaceful co-existence in Yemen's conflict, against all adds. The city's recent descent from safe haven to epicentre of war in the latest round of armed conflict threatens the precarious balance it has maintained and puts the future of hundreds of thousands of its inhabitants under severe threat.
The Marib Urban Profile is the fifth in a series of urban profiles developed by UN-Habitat in the Arab States Region and was developed over the course of one year. It examines Marib's transformation into one of the fastest growing cities in the Arab Region, catapulted from the periphery to the centre of Yemen's political, economic and security life in the last five years. In addition to its oil wealth, a major component of Marib's success has been the decentralised nature of leadership among the tribes of Marib, which has enabled the city to maintain a degree of autonomy.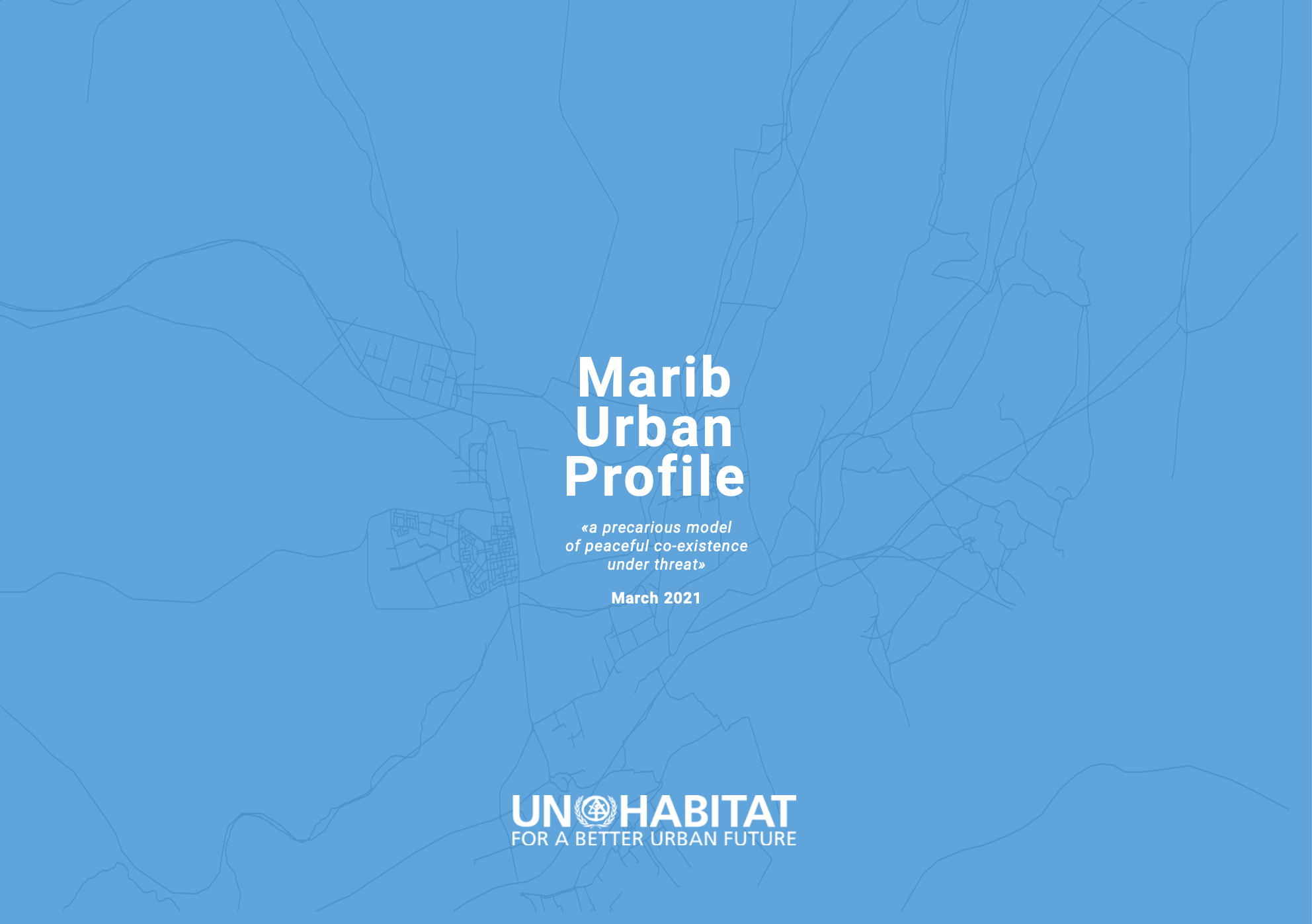 The recent escalation of armed conflict around Marib city poses the threat of a second wave of mass displacement and another dire humanitarian crisis. UN-Habitat's Head of Country Programme, Wael Al-Ashhab says the IDP population in Marib has nowhere else to go. "More than one million IDPs hosted in Marib governorate originated mostly from northern areas and concerns about their safety will likely instigate mass displacement from Marib further into the Eastern provinces," he says.
Marib needs to be maintained as a safe haven for IDPs and a centre for exploring how a decentralized future of the republic would look like. Support for policies that improve its urban governance, service provision, and quality of life should be provided along with any humanitarian assistance programmes. UN-Habitat is grateful to the Marib Governorate for facilitating research towards development of the Marib Urban Profile
You can download the report at: https://unhabitat.org/urban-profile-marib
For more info please contact: