The United Nations has designated the first Monday of October of every year as World Habitat Day. The purpose of World Habitat Day is to reflect on the state of our towns and cities, and on the basic right of all to adequate shelter. It is also intended to remind the world that we all have the power and the responsibility to shape the future of our cities and towns.
World Habitat Day was established in 1985 by the United Nations General Assembly through Resolution 40/202, and was first celebrated in 1986.
Each year, World Habitat Day takes on a new theme chosen by the United Nations based on current issues relevant to the Habitat Agenda. The themes are selected to bring attention to UN-Habitat's mandate to promote sustainable development policies that ensure adequate shelter for all. These themes often promote a one of UN-Habitat's focal areas, such as: inclusive housing and social services; a safe and healthy living environment for all -- with particular consideration for children, youth, women, elderly and disabled; affordable and sustainable transport and energy; promotion, protection, and restoration of green urban spaces; safe and clean drinking water and sanitation; healthy air quality; job creation; improved urban planning and slum upgrading; and better waste management.
Statement of the Secretary General of the United Nations for World Habitat Day 2014
Over the past decade, efforts under the Millennium Development Goals have cut the proportion of people living in slums by more than half. Yet, over the same period, rapid urbanization, especially in the developing world, has seen overall slum populations rise. In some parts of sub-Saharan Africa, as many as 70 per cent of urban dwellers live in slums and informal settlements.
Download complete statement here: English
Statement of the Executive Director of UN-Habitat for World Habitat Day 2014
Every year on the first Monday of October we reflect on the state of our human settlements and what we want the cities of our future to look like.
This year, the United Nations has chosen to turn the spotlight on the people who live or have lived in informal settlements, listening to "Voices from Slums".
Download complete statement here:
Arabic | Chinese | English | French | Russian | Spanish
Please download the World Habitat Day 2014 Press Release
Join us this World Habitat Day!
World Habitat Day provides an excellent opportunity to highlight key human settlement issues. Each year UN-Habitat calls upon its partners in central government, local government, civil society, the private sector and the media to take part in organizing activities to raise awareness and stimulate debate on the selected theme of the year.
Images
Image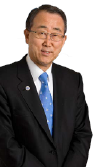 Image