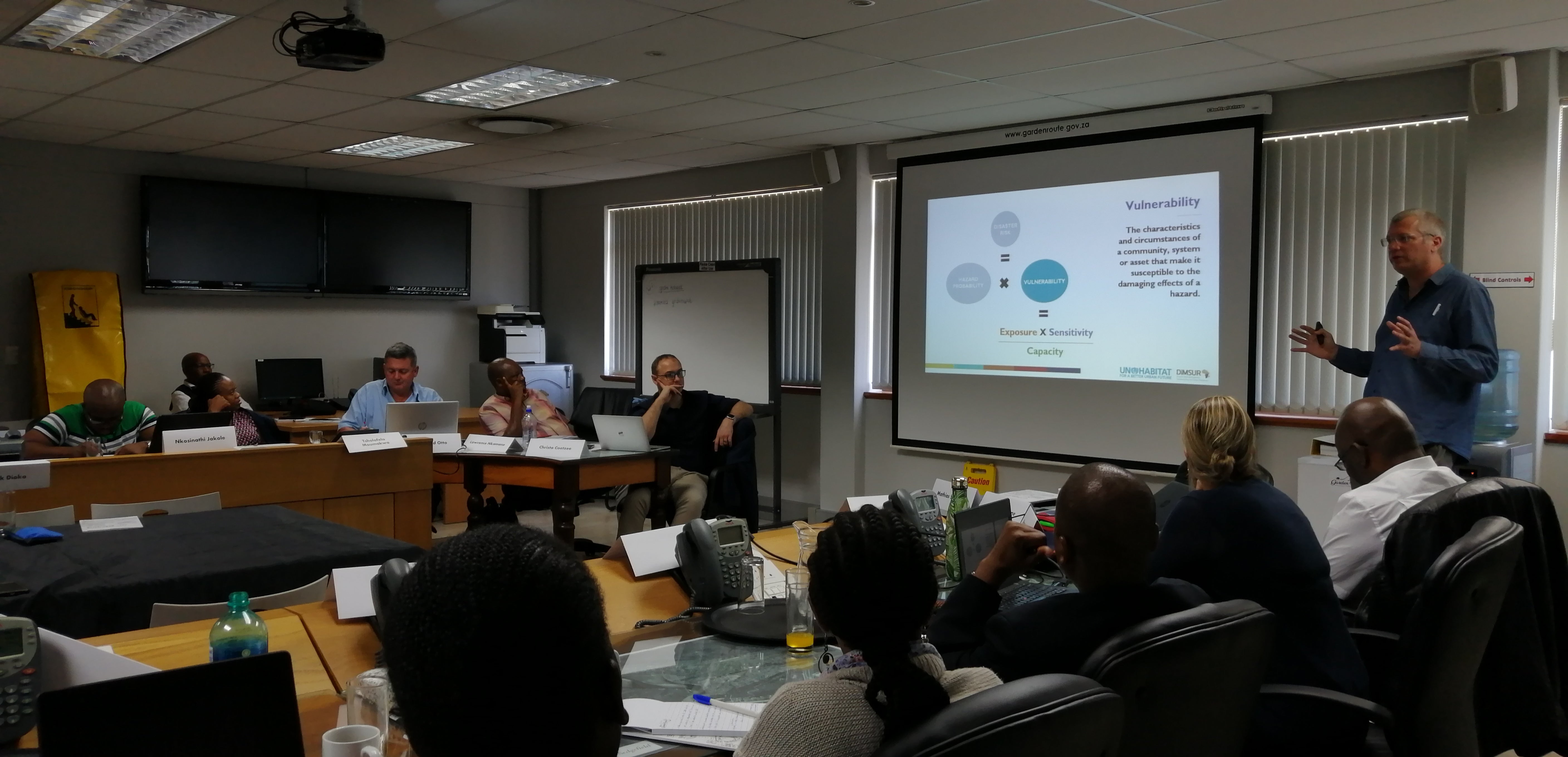 Mathias Spaliviero, UN-Habitat Senior Human Settlements Officer, presents the CityRAP Tool.
[UN-Habitat /Fruzsina Straus]
George, South Africa, 6 March 2020 - An intensive, five day training on the participatory planning tool for building urban resilience, known as CityRap, recently concluded in George, South Africa.
The City Resilience Action Planning Tool, CityRAP, was developed by UN-Habitat. It is a participatory planning tool that reduces vulnerability and builds resilience of communities to natural and other hazards by developing and strengthening local and national capacities using a participatory approach.
CityRap is being piloted in three South African cities, George, Port Alfred and Potchefstroom, so UN-Habitat facilitated the CityRAP Training of Trainers at the Garden Route District Municipal Disaster Risk Management Centre in George, South Africa in the last week of February 2020. Based on this pilot, the South African national government plans to mainstream CityRAP in their new integrated district-based model of development and service delivery.
In addition to city administration officials from each city, participants included representatives from three provincial authorities, the National Disaster Risk Management Centre and the National Department of Human Settlements. The training culminated in commitments from each city to implement CityRAP within the next 6 months, including workplans and timelines, and expressions of support to these processes from national and provincial authorities as well as Universities.
An academic exchange on urban resilience in Southern Africa was held in conjunction with this Training of Trainers in George, to facilitate an exchange of research ideas, curriculum development plans and training activities, and enable discussion of opportunities to enhance the academic network on urban resilience in the region. Universities from Botswana, Comoros, Madagascar, Malawi, Mozambique, South Africa, and Tanzania participated. These Universities committed to integrating CityRAP into their curricula and agreed to scale-up cooperation within the framework of DiMSUR.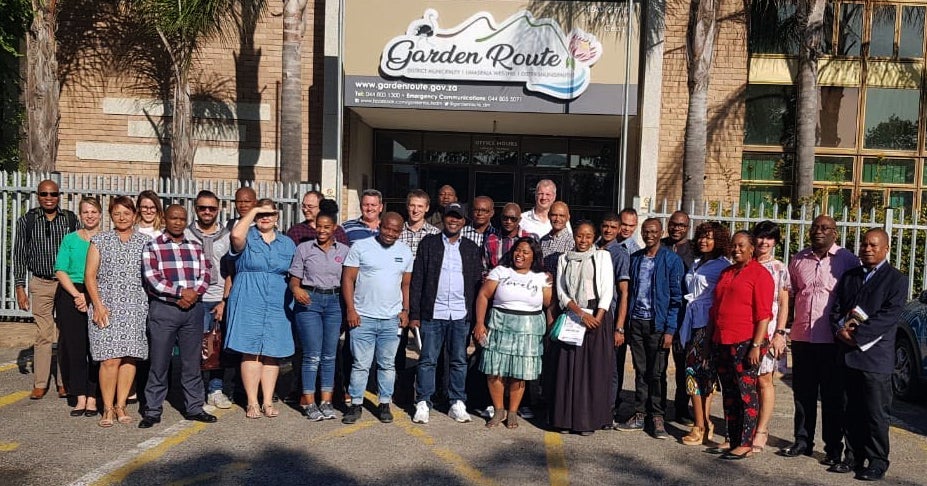 Group picture of the CityRap training in Geirge, South Africa.
[UN-Habitat /Fruzsina Straus]