Through funding from the 13th tranche of the United Nations Development Account (UNDA), the project focuses on public space to enable local authorities to provide a safe, beneficial and upgraded living environment for all (including women, children, youth, elderly, people with disabilities and people with other vulnerabilities). It includes cross-regional and global exchanges that will allow public authorities and local leaders to share their experiences/knowledge with peers and learn from solutions needed for increased urban resilience and sustainable urban development in different (both crisis and development) contexts. 
This project aims to raise awareness that public spaces play a key role in cities that are facing population influx, as these spaces directly contribute to sustainable social, economic and cultural development; increase a sense of identity and belonging; and, when well-planned and well-managed, foster safety for all population groups, especially for people in vulnerable situations, including women and children of host and migrant communities, who often reside in overcrowded, dense urban areas. 
The project focuses on inclusive public space design and planning processes and policies to support local economic development, and provide safe and upgraded living environments for all.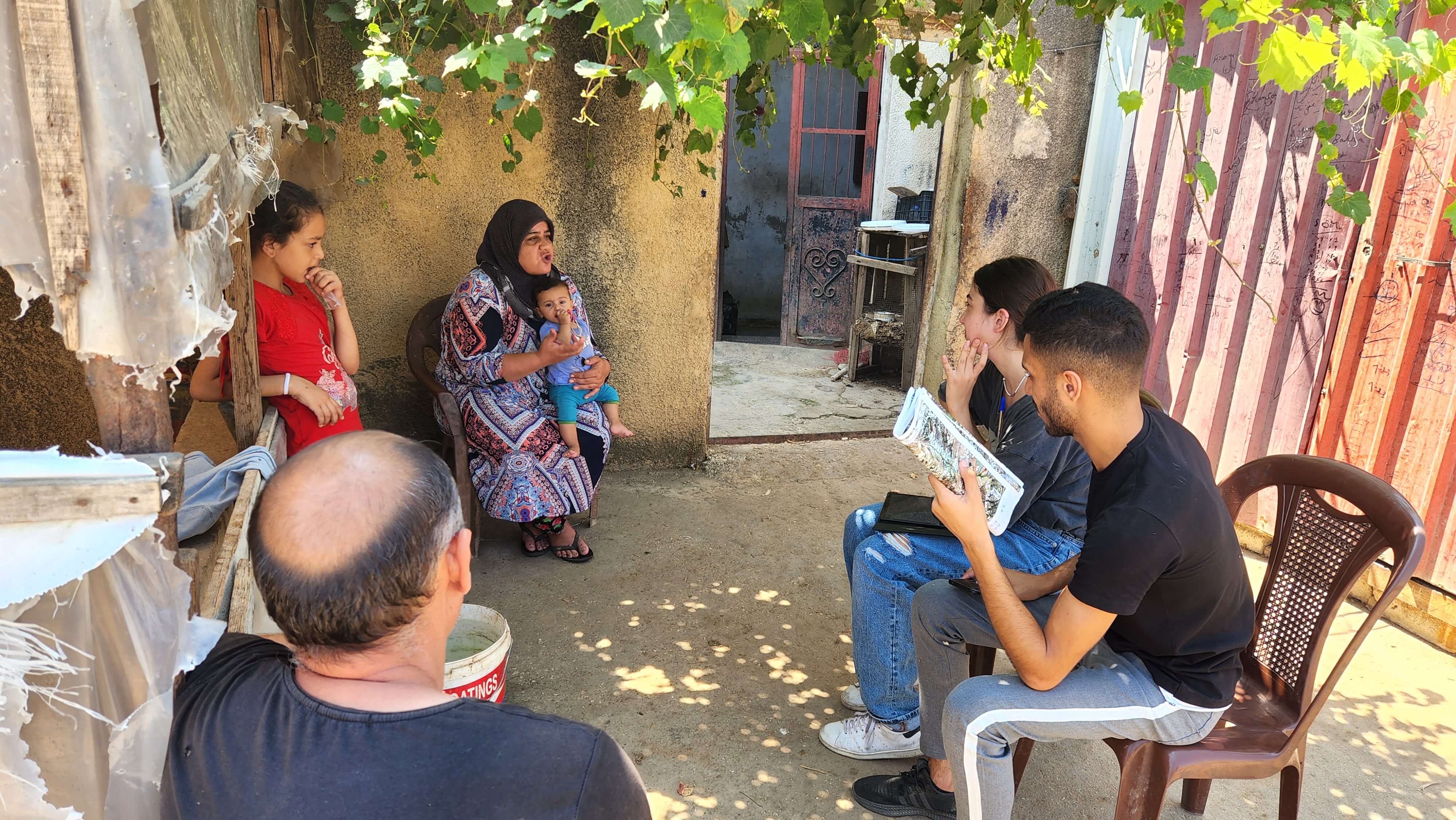 It aims to build the capacities of local authorities and communities to assess the state of public spaces in their cities, and based on this evidence, to design and plan public spaces in a participatory manner. More specifically, city-wide and site-specific public space assessments are undertaken in the targeted cities. 
Their methodologies build, respectively, on the city-wide assessment and site-specific assessment general methodological guidelines and data collection tools developed by the Global Public Space Programme at UN-Habitat's Headquarters. The questionnaires are contextualized to Lebanon's circumstances and the specific needs of the project, with a focus on migrant inclusion. Based on the findings of the assessments, community members are invited to contribute to the participatory public space design workshops using Block-by-Block in order to provide input into the concrete formulation of the public space designs.
The project also aims to increase cross-regional knowledge exchange and learning at local, regional and global levels across the humanitarian–development nexus - bringing together local authorities as well as relevant stakeholders from the two settings where the project is being implemented (Lebanon and Latin American countries), as well as international experts.
Right
| | |
| --- | --- |
| 3 municipalities (Bar Elias, Bebnine and Mehamrah) benefit from this project in Lebanon | 1 policy review on the legal framework related to 4 knowledge areas – public space, urban planning, local economic development, migration and displacement – is published |
| 2 capacity development activities for representatives of local authorities and communities in 3 municipalities are conducted | 4 community engagement/participatory public space design Block-by-Block workshops are conducted |
| 2 city-wide public space assessments are undertaken in collaboration with the local committees and resident volunteers from Bar Elias and Bebnine–Mehamrah | 3 technical architectural/engineering public space designs based on participatory design workshops are prepared |
| 3 site-specific public spaces assessnments are conducted in identified spaces with high potential for social interaction, local economic development and safety  | 2 regional (within Lebanon) knowledge and learning exchanges/meetings are organized |
|   | 1 cross-regional exchange, including local authorities of the targeted communities and international experts, is held |
"The city-wide assessment was incredibly rewarding, especially when we had the chance to interact with people and get to know them. I am hopeful that in the future, we can make use of the abandoned public spaces to create activities that will bring joy to both the young and the elderly."
"I have gained invaluable insight from attending this workshop on the importance of protecting public spaces in our city. We should all strive to work together to ensure that these spaces are utilized to their fullest potential, especially as a way to promote social interaction."
Donors and partners
Municipalities of Bar Elias, Mehamrah and Bebnine
The municipalities of Bar Elias in the Bekaa and Bebenine and Mehamrah in Akkar are directly and highly involved in the different steps and activities of the project. The project aims to enhance their capacities in terms of inclusive planning of public spaces to enhance social interaction and advance local economic development.