UN-Habitat and its partners adopt a human rights-based approach to the planning, design, and management of the rehabilitation project, to preserve the rights of vulnerable peoples to access safe and inclusive public spaces. This includes children, refugees, migrant workers, women, youth, elderly, and people with disabilities within the targeted communities.
Funding amount: US$ 60,000
Donor: Block by Block Organization
Duration: 2021-2022

Location: Ashrafiyeh, Gemmayze and Mar

Mikhael

Status: Closed

Number of beneficiaries: 3,000 direct |

5,000 indirect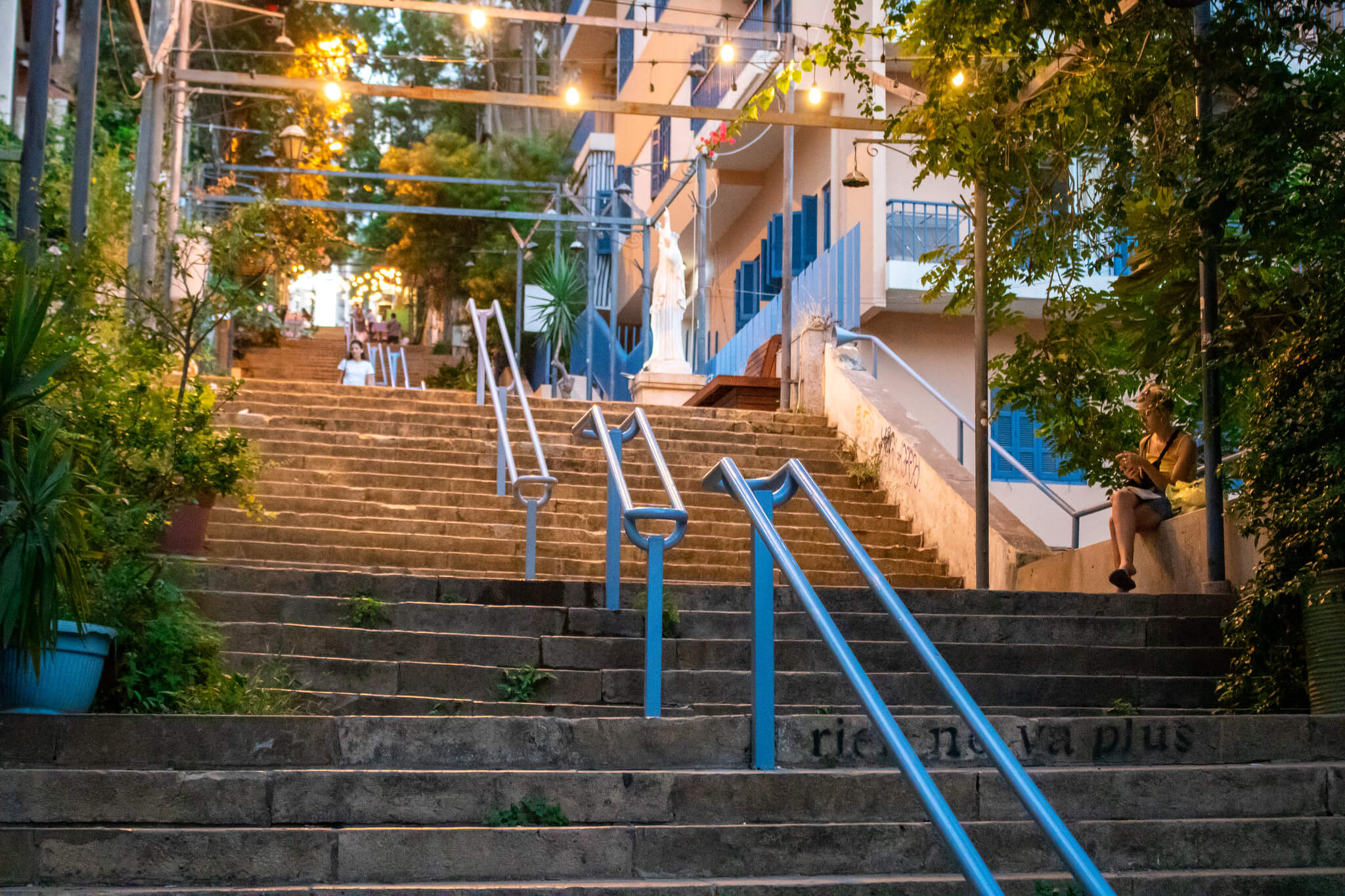 In April 2021, through funding from UN-Habitat's global public space programme, UN-Habitat Lebanon in partnership with Catalytic Action initiated the "Reviving and renovating public stairs affected by the Beirut Port explosion: Memory and Space" project to support the implementation of public space interventions for, and with, vulnerable communities in areas severely affected by the Beirut Port explosion. The objective of the project is to provide safe, accessible, gender-sensitive, inclusive, and resilient built environments that have a larger postive impact on all population groups.
The project aims to revitalize St. Nicolas, Laziza and Vendome stairs located in Ashrafiyeh, Gemmayze, and Mar Mikhael which were areas severely damaged by Beirut Port explosion. The rehabilitation work is primarily done through the physical renovation and re-activation of social gatherings that were commonly held on these public stairs before the explosion. Through an inclusive participatory approach from design, implementation, and activation, the project aims to actively engage local residents to ensure that their needs and concerns were met.
Related Sustainable Development Goals
Donors and partners
Catalytic Action
Municipality of Beirut (MoB)
 Directorate General of
Antiquities (DGA)
United Nations Industrial
Development Organization
(UNIDO)