The project aims to target the rising COVID-19 challenges among host and refugee communities
residing in dense urban areas in Greater Beirut, by providing them with life-saving protection gear to
adopt adequate hygiene and sanitation practices against the virus.
Funding amount: US$ 49,996

Donor: United Nations Central Emergency

Response Fund (UN CERF)

Duration: 2020-2021
Location: Sabra and Daouk Ghawash
Status: Closed

Number of beneficiaries: 4,421 direct

beneficiaries
Through evidence-based mapping and data analysis of available profiling data, vulnerable population groups of women, girls, the elderly and disabled persons were identified as project indicators. The identified geographic scope consists of the Sabra and Daouk-Ghawash neighbourhoods; part of the Tariq el Jdideh area and are some of the most vulnerable areas requiring immediate action. These neighbourhoods suffer from high rates of overcrowding, unemployment and poverty and include poor host residents, a large number of Palestinian and Syria refugees, and thousands of migrant workers as well.
The hygiene kits contain detergent, bleach, laundry powder, shampoos, soap bars, rubbish bags, surface cleaning cloths and a bucket.
2,424 refugees received kits with personal protective equipment
1,997 persons from the host community received kits with personal protective equipment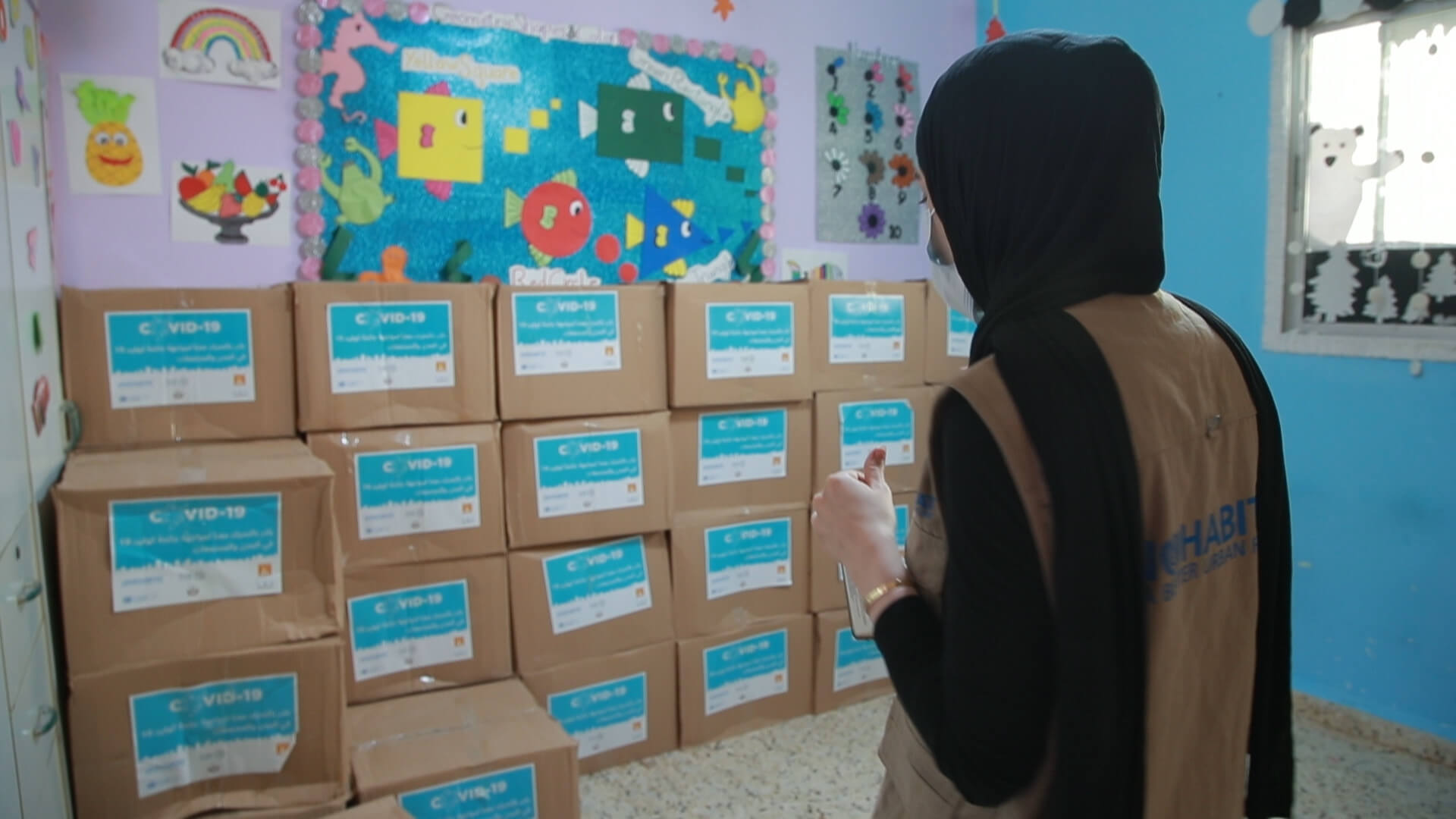 The success of the UN CERF-funded project depends on the coordinated efforts from the Popular Aid for Relief and Development (PARD) and local community mobilizers. PARD is primarily responsible of preparing the lists of eligible families to receive the COVID-19 protection gear, distributing the hygiene kits themselves, and conducting live awareness sessions on the hygiene and sanitation practices against the virus. Local community mobilizers on the other hand, are identified from the different neighbourhoods in Sabra and Daouk-Ghawash, with fair representation of host and refugee communities, age, and gender. These mobilizers are key for the identification of vulnerable families, the reaching out mechanisms, door-to-door awareness, as well as, the distribution of hygiene kits.
""This is a very kind gesture from UN-Habitat and is
highly appreciated by the residents of this area
who benefitted greatly from these important
hygiene kits especially due to the current
coronavirus situation… we thank you very much for
this nice initiative""
Related Sustainable Development Goals
Donors and partners
Popular Aid for Relief and
Development (PARD)
United Nations Central
Emergency Response Fund (UN
CERF)