Cities are under pressure to keep pace with rapid urbanization, poverty and inequality, and climate change, among other global challenges. Evidence demonstrates that urban planning and design is not keeping pace with such developments. The Fundamentals of Urbanization, a developed training companion with modules focused on planned city extension, housing, urban mobility, slum upgrading and climate change, seeks to address these urbanization challenges by building human resources and institutional capacities of city leaders and local and regional governments. It promotes the principles of planned urbanization in the areas of rules and regulations, urban planning and design, and urban finance. UN-Habitat implements the training companion in various capacity building workshops globally, supporting the implementation of the New Urban agenda and Sustainable Development Goal 11.
Image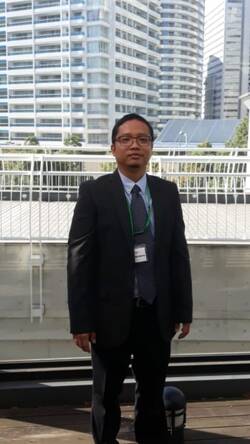 "The topics offered by the Fundamentals of Urbanization are all important to focus on. The cities are not designed or planned to handle the continuous growth of the population, and the workshop is a call for action to adapt. The climate change module was very useful as we are currently developing the Semarang climate change action plan, and in light of natural disasters that have been gravely affecting Indonesia. "
Ismet Adipradana, Head of Subdivision of Spatial, Land Affairs and Environmental Planning
100
city leaders, and senior staff of metropolitan and national governments and university partners participated in the Fundamentals of Urbanization workshop
11
universities participated in the Fundamentals of Urbanization workshop
Related Sustainable Development Goals
Donors and partners
The Fundamentals of Urbanization project mobilized the expertise, case studies, experiences and training and learning techniques suitable for the project objectives, which were incorporated in the training compendium. The data analysis, policy propositions and framework were developed in cooperation with New York University.