Abjad Centre, once known as "Cinema Al Andalos," is a welcoming and functional community centre accessed by thousands of residents of the Jabal Mohsen and Tebbaneh neighbourhoods: both from the refugee and host communities.  The Centre provides those who access it with a multitude of opportunities for personal growth through life skills workshops and vocational training, self-expression through art, theatre and intercultural dialogue and access to an array of income generating activities especially for women and youth and much more.
Image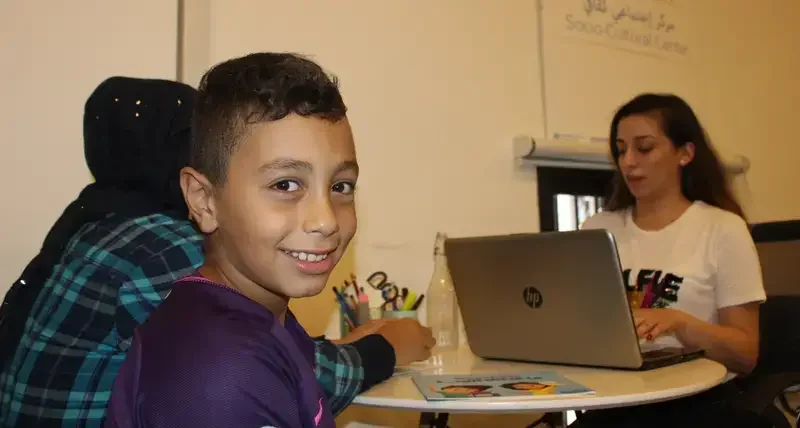 Abjad Centre member during a registration session.
Image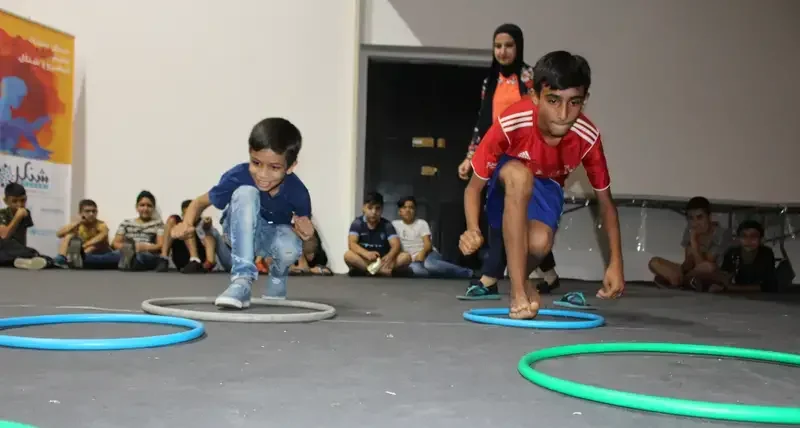 Children participate in an obstacle course event organized by the Abjad Centre.
34
local NGOs, INGOs and private actors are using the Centre on a regular basis to implement activities benefiting men, women, youth and children
5275
persons from Tebbaneh and Jabal Mohsen have benefited directly from activities implemented in Abjad Centre
20
local NGOs have created a referral system through SHANKAL group and Abjad Centre