On Friday, the first UN-Habitat Assembly (UNHA 1) concluded its deliberations, adopting a Ministerial Declaration, five resolutions, and one decision to promote sustainable urbanization.
The resolutions concern:
- The Strategic Plan for the period 2020–2023;
- UN System-Wide Guidelines on Safer Cities and Human Settlements;
- Enhancing capacity-building for the implementation of the New Urban Agenda (NUA) and the urban dimension of the 2030 Agenda for Sustainable Development;
- Achieving gender equality through the work of UN-Habitat to support inclusive, safe, resilient, and sustainable cities and human settlements; and
- Enhancing urban-rural linkages for sustainable urbanization and human settlement.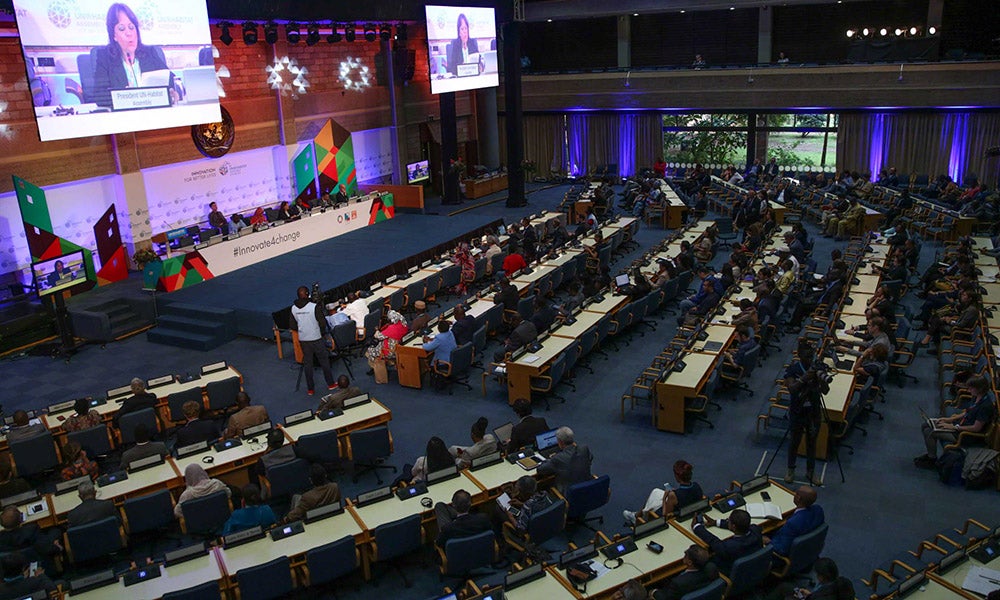 Delegates gather for the closing plenary
The decision highlights the arrangements for the transition towards the new governance structure of UN-Habitat, and the Ministerial Declaration portrays the commitment for accelerated implementation of the NUA towards the achievement of the Sustainable Development Goals (SDGs).
In the closing plenary, delegates adopted the draft report and the draft proceedings of UNHA 1 as well as the report of the first meeting of the Executive Board.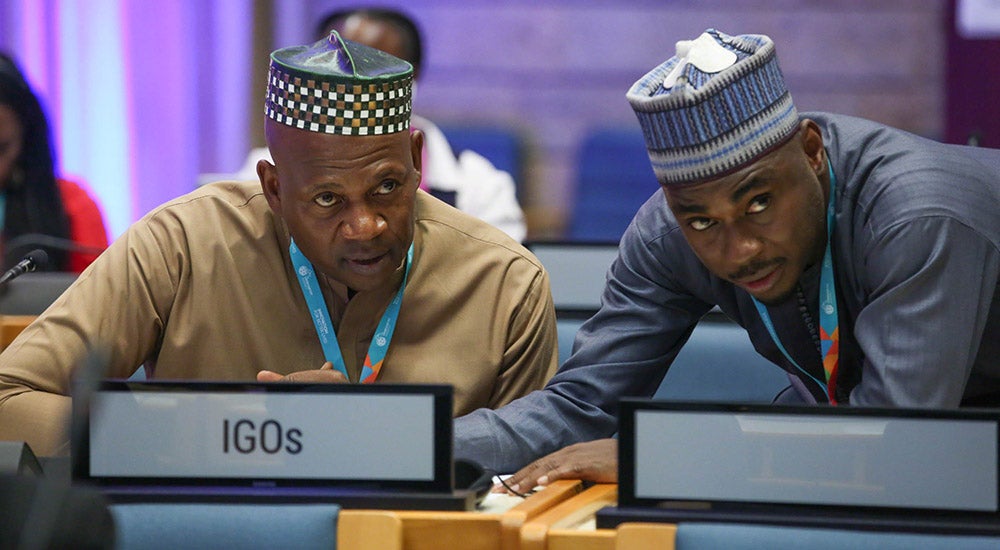 Delegates from Shelter Afrique
In her closing remarks, Executive Director Sharif announced that "UN-Habitat is back" and lauded the Assembly for successfully completing its work, noting that 21 countries had pledged USD 152 million to support the implementation of the NUA. President Delgado gaveled the meeting to a close at 5.17 pm.