Monrovia, Liberia, 29 November 2021 -- UN-Habitat and the Government of Liberia's Ministry of Internal Affairs (MIA) held a meeting at the Monrovia City Cooperation Hall to initiate the formulation of Liberia's National Urban Policy (NUP).
The meeting was opened by Emmanuel Wheinyue, Technical focal point at the ministry, who welcomed participants and said the meeting aimed at convening the National Steering Committee for NUP Formulation and to provide a forum for engagement and exchanges on Liberia's urbanization status.
UN-Habitat and Cities Alliance had supported Liberia in the development of the first two phases of the National Urban Policy development, with the feasibility and diagnostic phases already completed.
The October meeting was held to kick start the formulation phase with the monitoring and evaluation phases expected to occur at a later stage. Capacity building projects will be promoted throughout the policy process.
The NUP is expected to be enacted as government's policy position to guide the future growth and management of urban areas. As such, the formulation phase will enlist the participation of all Liberians, to provide essential input and ensure that the policy is accepted by all.
Presenting the keynote address on behalf of the Minister for Internal Affairs, Wheinyue said, "The importance of developing a National Urban Policy for Liberia is to first evaluate the current urbanization opportunities and challenges [and] thereafter formulate long- and short-term solutions to leverage on opportunities and mitigate possible challenges for a better and prosperous future.''
Minister for Internal Affairs and Chairperson of the National Steering Committee Varney A. Sirleaf pointed out the importance of a national urban policy development process. ''Cities in other counties are striving to maintain their city status as most of them lack basic facilities and services provision needed to meet a city status, hence, I will urge this committee to rally round the effort by the Ministry of Internal Affairs to extend the boundaries of development to other cities,'' he said.
The Country Manager of Cities Alliance, Francisco M. Juarez Lopez, applauded the effort of the Government of Liberia and UN-Habitat to continue the policy development process (Phase III). The first two phases were financed my Cities Alliance.
''Having a NUP is a key step towards helping a government in developing sustainable cities,'' he said.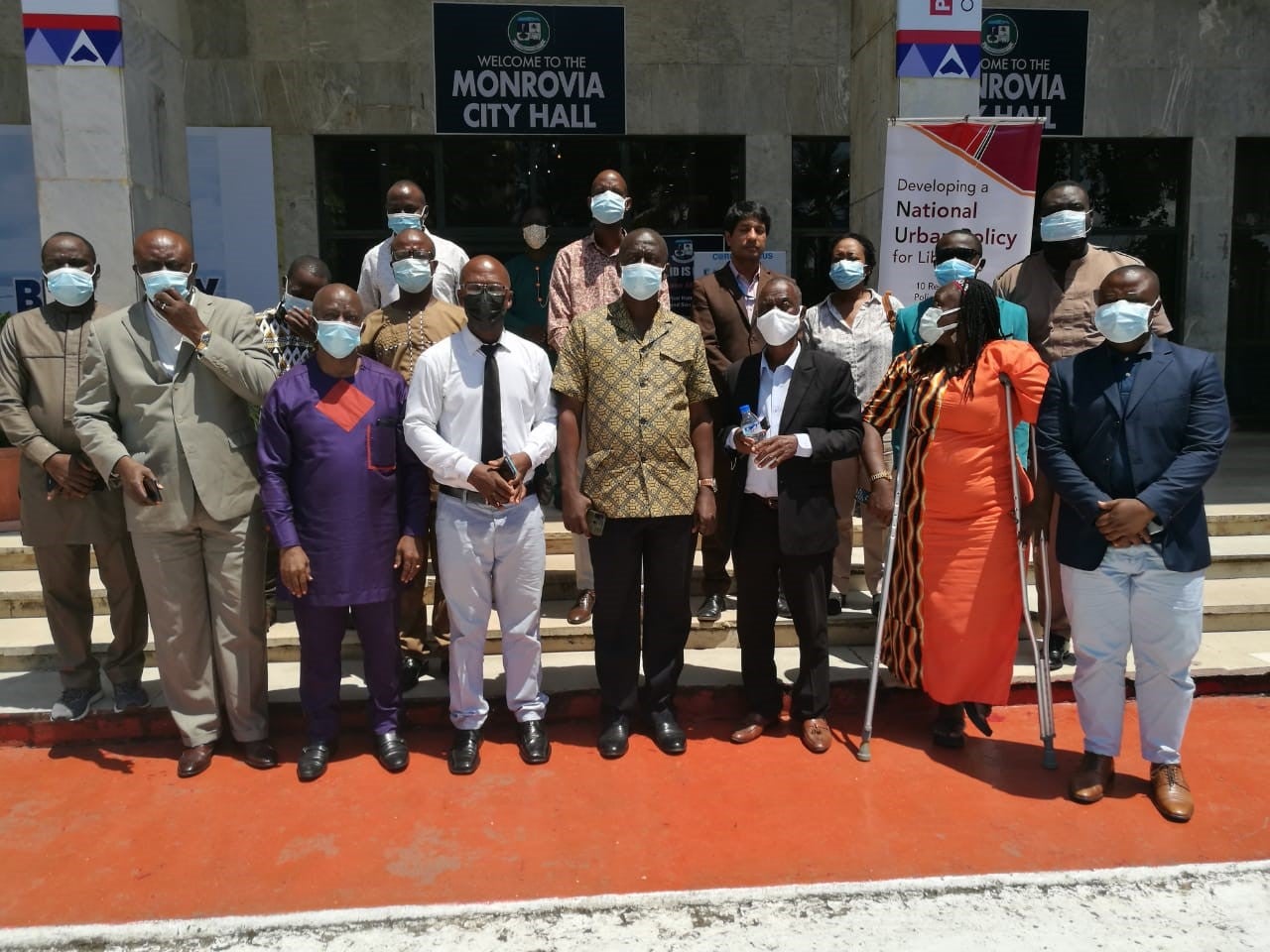 Also contributing to the workshop, the president of the National Union of Organization for the Disabled, Naomi Harris, lauded the participatory nature of the NUP and pledged her continuous support to ensure that the disability-related components are well captured to have a more inclusive urban policy.
The NUP process in Liberia is anchored in close partnerships with the line Ministry of Internal Affairs, the National Habitat Committee, and the Technical Support Team (TST) for NUP.
The necessity of developing a National Urban Policy in Liberia to assess the current urban capacity and fill the demand and supply gaps in the foreseeable future due to urban population growth has been recognized as an urgent need.