Cairo, 28 August 2019- Within the framework of cooperation between UN-Habitat  and the General Organization for Physical Planning (GOPP) in the Strategic Urban Plans for Small Cities project, and in light of the progress achieved to strengthen the role of urban observatories and support the implementation of strategic urban plans, the project has successfully developed an integrated urban monitoring framework that enables tracking and monitoring urban changes in cities and measuring indicators to support reporting on the progress towards the achievement of global agendas such as the Sustainable Development Goals and the New Urban Agenda
The urban monitoring framework was piloted on four small cities in El Gharbeia Governorate and it aims at enhancing the urban monitoring tools adopted by the National Urban Observatory (NUO) by identifying a set of indicators that would support evidence-based decision making and support strategic planning processes, as the NUO is the central technical entity mandated to support decision making in the national urban development agenda as well as monitor urban changes and dynamics in Egyptian cities.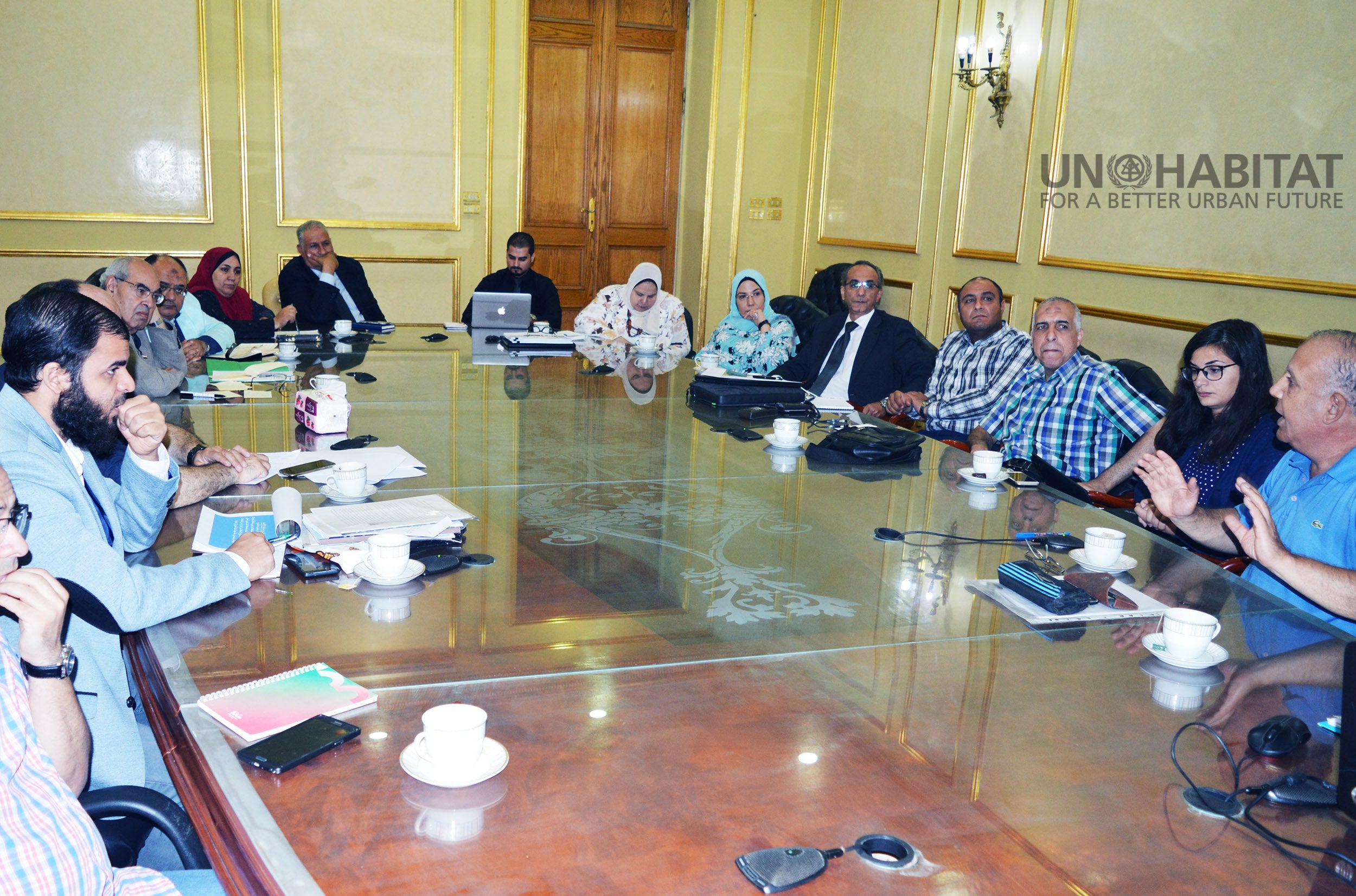 On Sunday 25 August, a session was held to discuss and document the key lessons learned from the pilot phase and review the recommendations of the technical experts for the improvement of strategic planning processes, and enhancement of the urban monitoring framework to ensure its long-term sustainability and foster equitable urban development and management at the local level. The discussion also expanded on the lessons learned from measuring different sectoral indicators, especially in the sectors of basic urban services, urban governance and local economic development, and highlighted the importance of widening the scope of urban monitoring in the later stages to include the city-region level.
The session was attended by Bassem Fahmy, Strategic Planning and Urban Development Programme Manager (UN-Habitat), Mr. Yasmin Mostafa and Eng. Ahmed Adel, Project Officers (UN-Habitat), Eng. Helmy Eid, the National Project Manager and Head of the Regional Centers (GOPP), Seham Mohey El Din, Head of the National Urban Observatory (GOPP), Mr Ebtehal Abdel Moity, Technical consultant for UN-Habitat and Head of the M&E team, the NUO team, Technical Data Gathering and Analysis Experts, and M&E team members.