24 July 2020 – The COVID-19 crisis has led to the number of deaths in road accidents in Ethiopia being cut by over half according to the country's Transport Minister. Speaking during a webinar on An Opportunity to Build Back Better: the potentially transformative impact of Covid-19 on road safety in low- and middle-income countries, the Minister Dagmawit Moges said the 56 per cent reduction was due to lower traffic volumes and increased law enforcement.
The webinar, organized by the United Nations Road Safety Fund also featured the UN Secretary-General's Special Envoy for Road Safety, Jean Todt, the Executive Secretary of the United Nations Economic Commission for Europe, Olga Algayerova, and the Deputy Director-General for Mobility and Transport,  European Commission, Mathew Baldwin.
The UN-Habitat Executive Director, Maimunah Mohd Sharif, emphasized the need to create an opportunity out of the current crisis as physical distancing has encouraged cities to focus on providing better infrastructure for walking and cycling. "Only by rethinking cities and mobility can we have a transformative impact," she said.
Most fatalities and injuries from traffic accidents are in low-and middle-income countries where increasing motorization and rapid road infrastructure development have outpaced the provision of safe intersections, modern public transport systems, footpaths and bicycle lanes.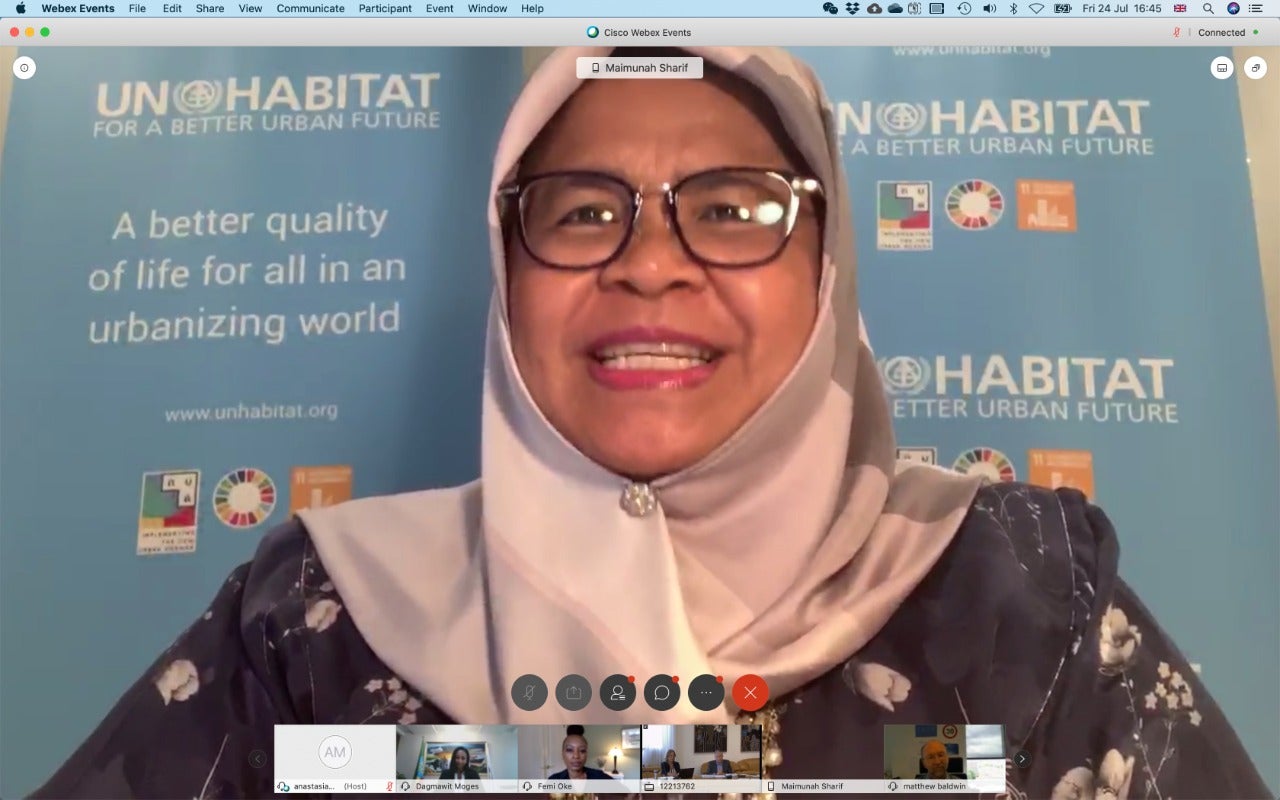 Currently traffic volumes are lower in most countries due to lockdowns and curfews, but speakers also mentioned there is an increase in excessive speeding on the quiet roads.
Supported by the United Nations Road Safety Trust Fund, UN-Habitat is currently implementing a project on "Scaling up Safe Street Designs in Ethiopia". The project supported the development of the recently launched Non- Motorized Transport Strategy which seeks to ensure the greater uptake of walking and cycling through better design of bike lanes and footpaths.
Stefanie Holzwarth, Associate Expert in the Urban Mobility team of the Urban Basic Services Section of UN-Habitat presented the project during the webinar.
"Among the outcomes of the project are policy support, harmonization of existing street design manuals, street design review assistance on footpath and cycle tracks, but also support to multi-stakeholder engagements such as open street days, cycle rides," she said and described how the project is using virtual, interactive platforms for stakeholder engagement due to the pandemic.