Toronto, Canada, 21 April 2021 - The Urban Economy Forum in partnership with UN-Habitat organized the Creativity for Our Urban Future symposium hosted by Urban + Future as a virtual launch. The event was held on the occasion of the World Creativity and Innovation Day. Other partners were ISOCARP, Commonwealth Association of Planners, World Architecture Community and 2A Magazine.
The symposium facilitated a global dialogue between city leaders, developers, urban planners, academic, and urban activist and discussed how creativity and innovation contributes to building sustainable models of urbanization.
"World Creativity and Innovation Day (WCID) is a day that celebrates thinking outside the box, the day to imagine that there is no box at all or no constraints but an open road to travel, to create and innovate. This has been fundamental to the remarkable transformation of the Regent Park," said Mitchell Cohen, President of The Daniels Corporation at the opening of the event.  Regent Park is a downtown neighbourhood  in Toronto that has undergone an inclusive urban revitalization process over the past decade.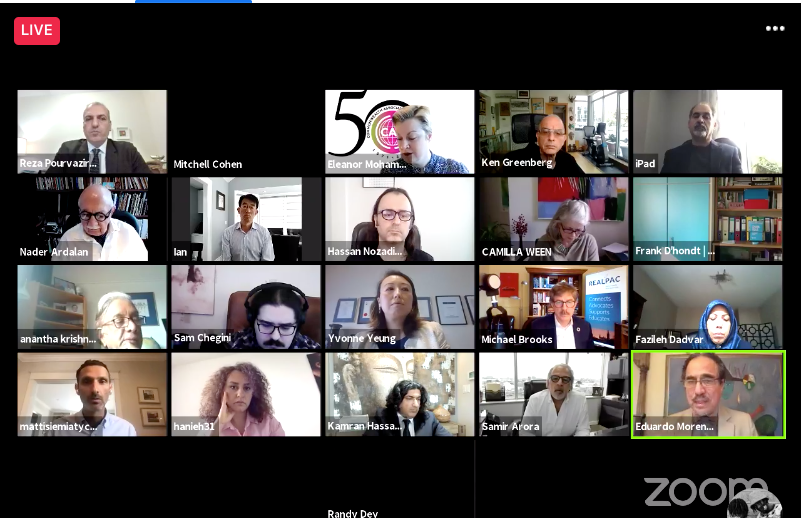 World Creativity and Innovation Day is observed on April 21 every year to raise awareness about the role of innovation and creativity in each aspect of human development. A focus of this symposium was the power of cities to drive innovation and creativity. Adam Vaughan, Parliamentary Secretary to the Minister of Families, Children and Social Development for Canada stated that cities "are the best places and most likely places to find a solution to the biggest challenges that we are facing as a species."
Reza Pourvaziry, Chair of Urban Economy Forum and host of the session said: "We hope to have a great creative exchange of innovations. Creativity is the core method to explore solutions to urban challenges. The creativity perspective helps to talk and rethink about following four key items:  concepts, resources, process and actions."
The creative economy is a highly transformative sector of the world economy in terms of income generation, job creation and export earnings. Culture is an essential component of sustainable development and represents a source of identity, innovation and creativity for the individual and community. At the same time, creativity and culture have a significant non-monetary value that contributes to inclusive social development, to dialogue and understanding between peoples.
"Urbanization is an unstoppable process and cities will be the trajectory of sustainability and growth. Creativity and cultural space play a fundamental role during the pandemic," stated Eduardo Moreno, Head of Knowledge and Innovation for UN-Habitat.
The role of youth as important leaders for creativity and innovation was discussed. Parallel community-led events were held in the Mathare informal settlement in Nairobi, Kenya and Regent Park. A virtual concert was broadcast from the rooftop of the Mathare One Stop centre, along with a video on the history of Regent Park.
The symposium was closed by Sam Chigini, an independent filmmaker who shared his remake of the music video Aqualung from a Jethro Tull album that was released in March 1971. This reminded participants of the cry for social justice that happened 50 years ago that continues to this day.