JUBA, June 2019 – South Sudan's politicians discussed new legislation which would strengthen the rights of women and local communities to own land. This happened at a recent workshop organized by the United Nations and partners that aimed to raise awareness of the central role of land rights in ensuring stability in South Sudan.
Some 75 South Sudanese Members of Parliament, representatives of the South Sudan Government, the Land Commission and land tenure experts took part and discussed the proposed National Land Policy. If passed, this policy will promote transparent land governance, provide a peaceful means to resolve land-related disputes and support those displaced to protect and re-assert their land rights.
The Policy also provides for efficient and decentralized land registration, expropriation with prompt and fair compensation in accordance with the law and deals with land issues around returnees and land restitution in post conflict situations
The workshop was opened by the Speaker of South Sudan's Transitional National Legislative Assembly, Anthony Lino Makana who emphasized the need to amend laws to better serve the citizens adding that the workshop was a historical meeting that would lay the foundation of South Sudan's land laws. The Chair of South Sudan's Standing Specialized Committee on Land and Physical Infrastructure (Parliamentary Land Committee), Majok Dut Muorwel, said: "Adopting this comprehensive National Land Policy will be a milestone on the pathway for durable peace in South Sudan and an important opportunity to put land rights above land politics."
The land policy workshop was led by the Parliamentary Land Committee with support from IOM,  UNMISS Rule of Law,  NPA,  HLP Technical Working Group,  UNHCR, UN-Habitat NRC,  FAO,  WFP and UN Women and will be followed by public hearings on the draft policy as well as public awareness and capacity building workshops.
UN-Habitat is a key partner in developing the National Land Policy. UN-Habitat, through its work with the Global Land Tool Network, ensures that secure and inclusive tenure rights underpin development processes, providing tools to ensure land rights for all, particularly women, youth, children, the disabled and elderly. The workshop builds on the UN-Habitat's project on 'Enhancing Women's Access to land to Consolidate Peace in South Sudan' which aims to build the capacity of traditional authorities, leaders and communities for gender responsive land conflict/dispute resolution; improve land management and administrative systems to enhance tenure security and support policy makers to implement gender responsive land policies.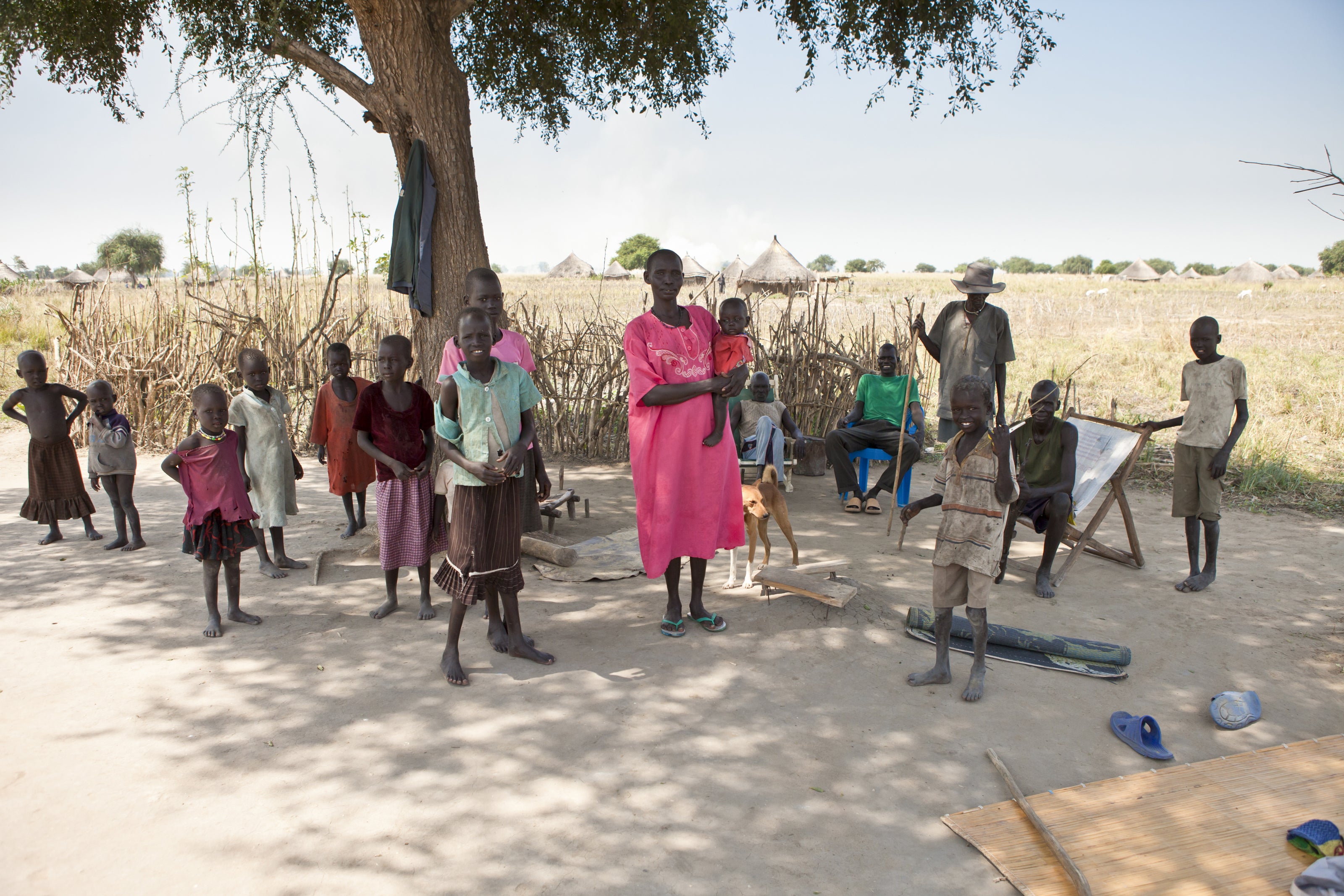 A family stands in the shade of a tree in Liliir, South Sudan.
[Shutterstock/John Wollwerth]
Banner photo:
Women carry items through Bor, South Sudan [Shutterstock/John Wollwerth]