Nairobi, 27 August 2021 – Engaging women and girls to drive planning processes to develop safe, inclusive, and accessible public spaces is one of the core principles of UN-Habitat's global commitment to building better and more resilient cities that contribute to national development plans while staying true to Sustainable Development Goals (SDGs).
A successful step in that direction has been the digital platform Her City toolbox, which provides a range of tools to ensure gender equality in public space design and urban planning.
"Her City is our way to make solutions and tools available for everyone from feminist activists, decisionmakers and the private sector. By working together our future will be her future," UN-Habitat Executive Director Maimunah Mohd Sharif said.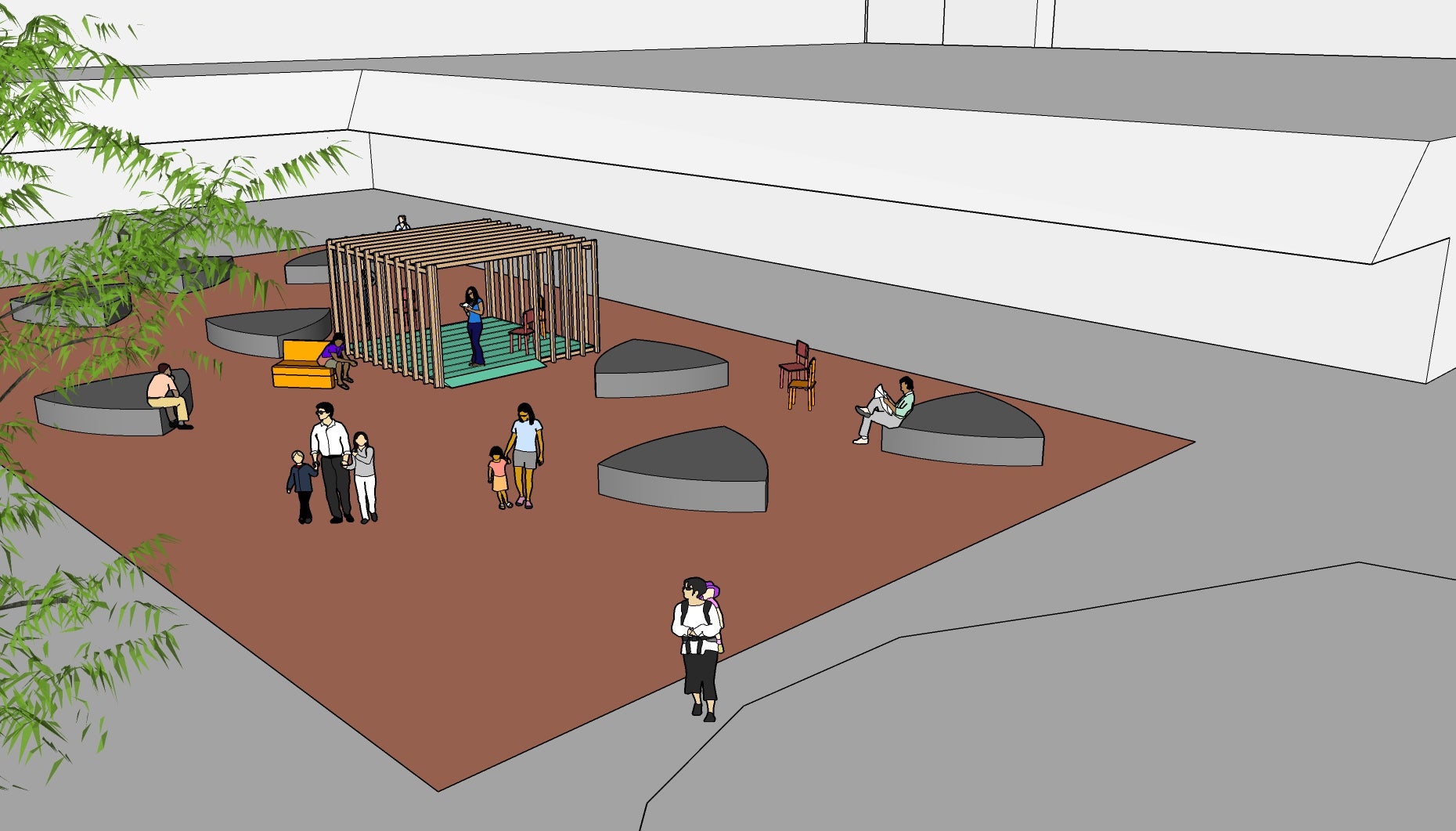 [White Architects]
Initiated only six months ago by UN-Habitat, in partnership with Global Utmaning and financed by the Swedish Innovation Agency, Her City toolbox has already received over 700 registered users from 250 cities in 90 countries. There are partner projects starting or ongoing in Johannesburg, South Africa; Nairobi, Kenya; Beirut, Lebanon; Flemingsberg, Sweden; Koge, Denmark; Lima, Peru; Gaza and West Bank, State of Palestine; Chennai and Delhi, India.
For example, in the township of Diepsloot in South Africa, the Johannesburg Development Agency is using Her City tools to engage the local community's girls to revitalise public spaces for the whole community.
"Women's everyday experience of the urban space is important to ensure sustainable urban development. Her City builds on the active participation of girls and women in the planning and design process, ensuring the quality of the city," said Yasmeen Dinath, from the Johannesburg Development Agency.
The first Her City pilot took place in Fittja in Botkyrka in Sweden, facilitated by the local youth organisation Changers Hub. It gained wide media attention and other municipalities showed interest in adopting similar approaches.
"We could bring our thoughts to the table and it feels like this place will be developed after our needs," said one of the participants, Moné Ukonu. The place is currently being developed inspired by the girls' designs.
Her City toolbox is the digital next step in the #UrbanGirlsMovement initiative. It gathered global best practices in participatory urban planning and design and created collaboration platforms for urban actors that focus on development from girls' and young women's needs and perspectives in urban development. In order to mainstream and share the result globally, the Her City toolbox was developed with experts and stakeholders in urban development.
The toolbox contains nine building blocks as a digital guideline on how to co-plan cities from a girl's perspective. The tools include checklists, calendars, agendas, manuals, forms, boards, apps, templates, surveys, and visualization services such as Minecraft.