27 August 2020 - UN-Habitat has joined the United Nations Economic Commission for Europe (UNECE) and Housing Europe in coordinating the #Housing2030 initiative to promote affordable housing in Europe.
#Housing2030 is a joint international initiative of housing experts from over 56 governments and 43,000 affordable housing providers and neighbourhood developers. It aims to increase the capacity of national and local governments to formulate policies that improve housing affordability and sustainability.
The topic has always been central to the work of the partner organisations but has gathered even more relevance since 2019, when Housing Europe, the European Federation of Public, Cooperative & Social Housing, published its biennial report on "The State of Housing in the EU". The report presented new findings demonstrating how the scarcity of affordable housing in Europe is a serious and growing problem that pushes an ever-larger number of people into housing insecurity and homelessness.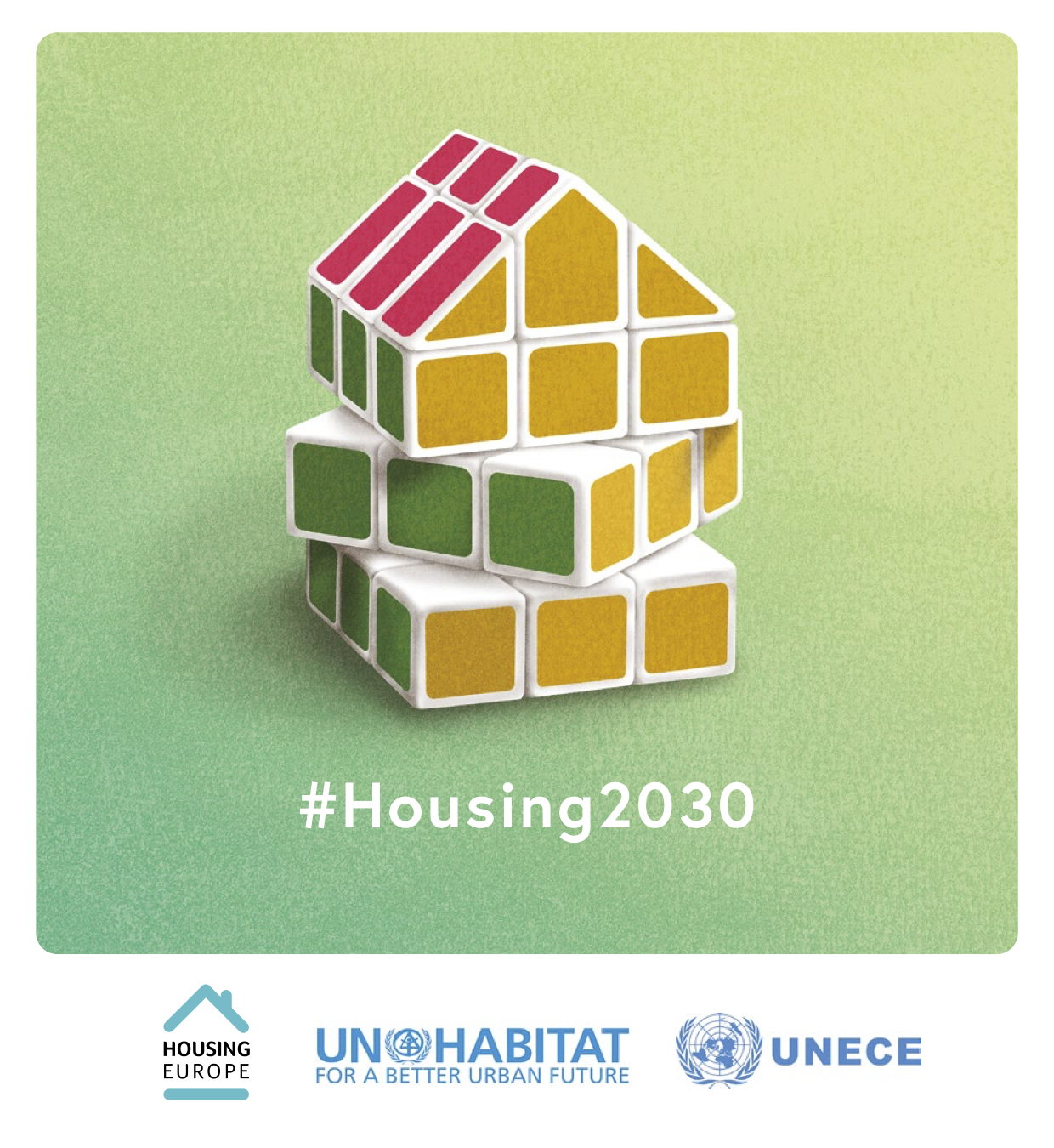 #Housing2030 initiative to promote affordable housing in Europe
UN-HABITAT
#Housing2030 was kickstarted in May 2020 with an online workshop on "Access and Availability of Land for Housing Construction" and will be further advanced through the online workshop "Housing for Tomorrow: Towards Sustainable Homes and Neighbourhoods in the Mediterranean Region" (co-organised with the Ministry of Social Accommodation of Malta on 17 September 2020. more information can be found here: https://www.housing2030.org/)
The core objective of the #Housing2030 initiative is to identify and facilitate exchange and dissemination of best practices in relation to land, environmental sustainability, finance and governance and regulation as they relate to promoting housing affordability. 
To this end, the partnership has opened an invitation for submitting examples of best practice through a short online form by 15 September 2020.  These innovative practices that successfully address affordability challenges in the housing systems will be the backbone of a new toolkit for policymakers developed through the initiative.
This partnership builds on UN-Habitat's work to promote housing affordability globally. UN-Habitat has identified affordability as a crucial entry point to maximise the availability and use of adequate housing and much of its work has focused on increasing affordability,through policy design and improvement, normative work, or project implementation.