The UN-Habitat and European Union joint Rapid City and Neighbourhood Profiling project in Yemen aims to support and improve the humanitarian and recovery response through providing better urban information and analysis.
Funded by the European Union, the development of City Profiles is a tool to obtain critical data and information that will enable actors to identify and address the risks and reality of the humanitarian crises, to mitigate impacts on the most vulnerable, including the displaced, and to enable affected people to determine the course of their futures.
City Profiles are instruments that can foster recovery and contribute to stabilization and peacebuilding by empowering urban communities, their leaders and members, while in turn, can also guide investments and capacity building towards this same objective.
As part of this project, and UN-Habitat's work in Yemen, UN-Habitat, iMMAP and the Joint IDP Profiling Service (JIPS), organized a two-day Rapid City and Neighbourhood Profiling training of trainers on 5 and 6 August 2019 at the iMMAP Regional office in Amman. The purpose of the training was to train participants to run similar training and consultation workshops for project stakeholders in Sana'a and Aden.
The training focused on how to set-up and run stakeholder consultation workshops for the project in Yemen, which techniques to use, and how to conduct joint analysis. The training further focused on how to develop urban profiles and recovery planning, developing a city profile for Sana'a and Aden, lessons learned and recommendations from data collection.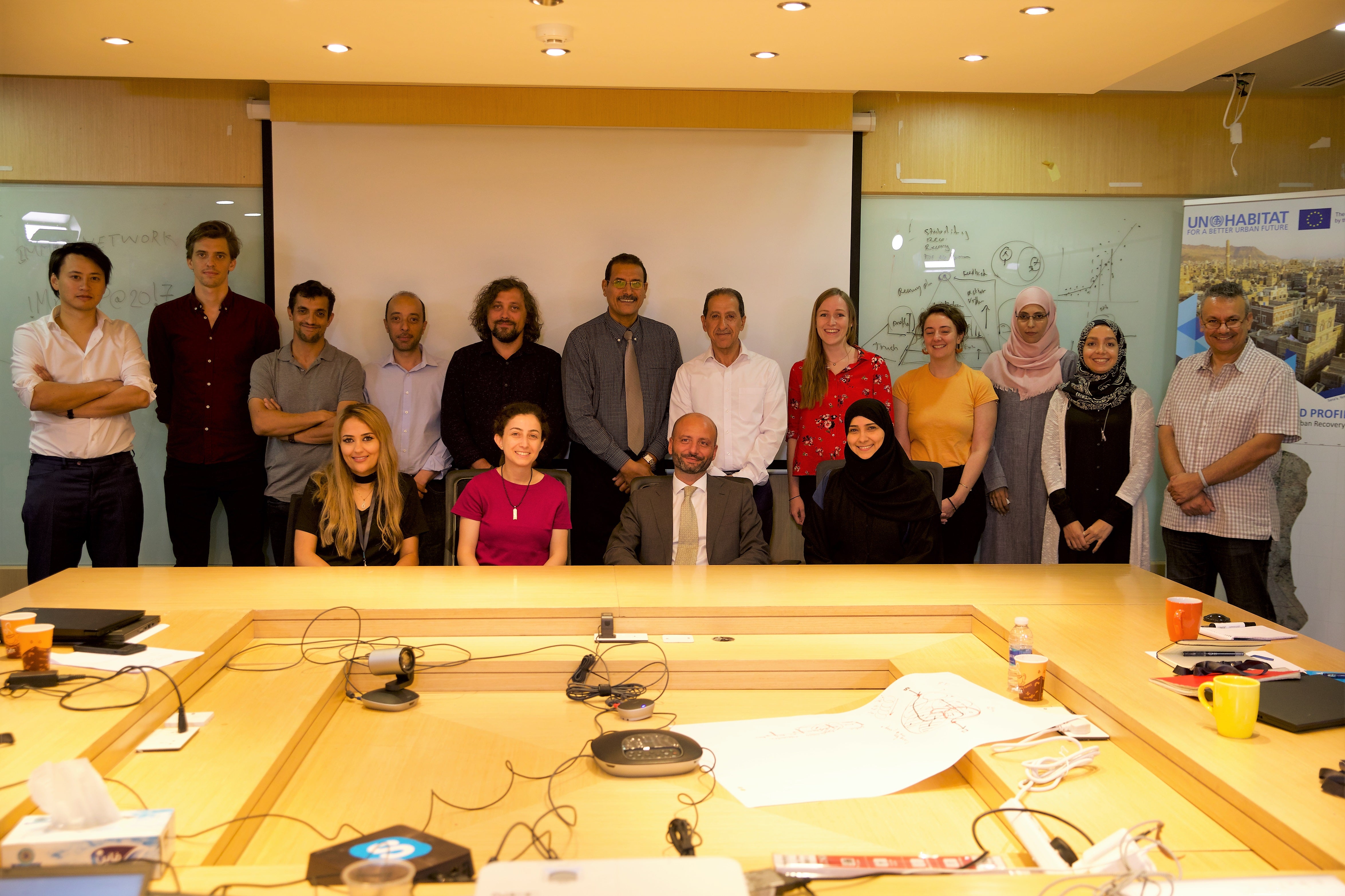 Staff members from UN-Habitat, iMMAP and JIPS during the training session
© UN-Habitat / Mohammed Dawood