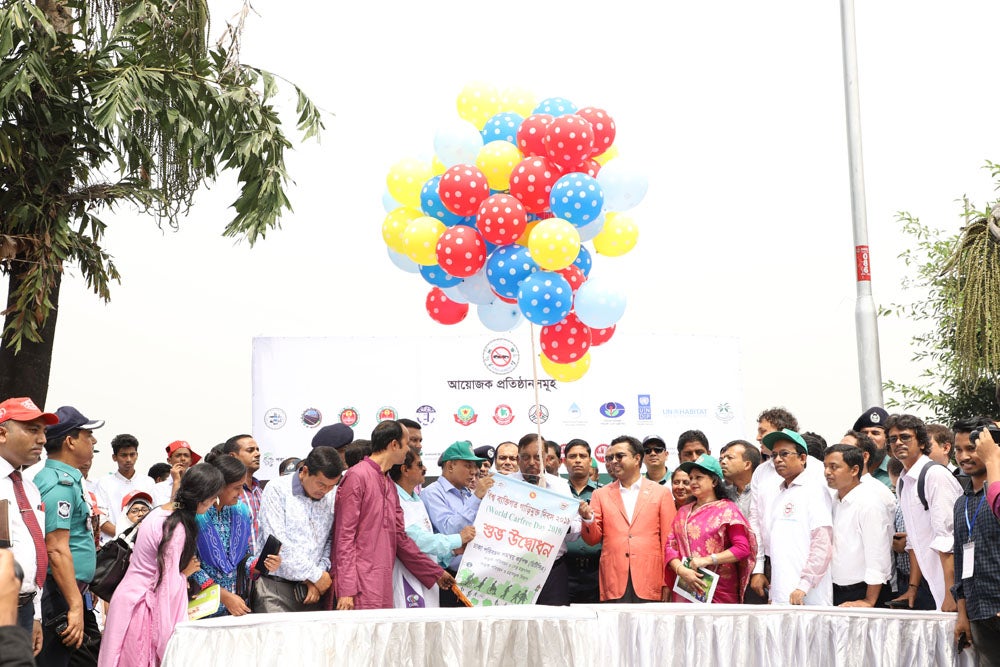 [UN-Habitat]
Dhaka 24 September 2017-- Different government and non-government organizations observed the World Car Free Day in Dhaka, the capital city of Bangladesh, on 22 September 2019. The aim was to reduce traffic congestion, environmental pollution and transportation costs by reducing the number of cars. The day was observed under the theme 'Safe Walking and Cycling' to control cars on roads. On the day, Dhaka Transport Coordination Authority (DTCA), along with 58 more government and non-government organizations staged a programme on Manik Mia Avenue at south plaza of the National Parliament.
The program was inaugurated by the Home Affairs Minister Asaduzzaman Khan. At the inauguration ceremony, the Minister said, "A developed and modern public transport system is necessary to drive the country's socio-economic development. Use of cars would be reduced when mass rapid transits and bus rapid transits become functional." He added, "We will work with a 'pedestrian first' policy for the future generations." Pointing at the bus owners, the minister urged them to run good quality buses which, as per his observation, would reduce the number of cars on roads.
Some of the co-organizers of the program were Bangladesh Road Transport Authority (BRTA), Dhaka South City Corporation (DSCC), Dhaka North City Corporation (DNCC), Rajdhani Unnayan Kartripakkha (RAJUK), Dhaka Metropolitan Police (DMP, Dhaka Water Supply and Sewerage Authority (WASA), Environment Department, United Nations Development Programme (UNDP), United Nations Human Settlement Programme (UN-Habitat), Bangladesh Poribesh Andolon (BAPA), Work for a Better Bangladesh (WBB) Trust and many others.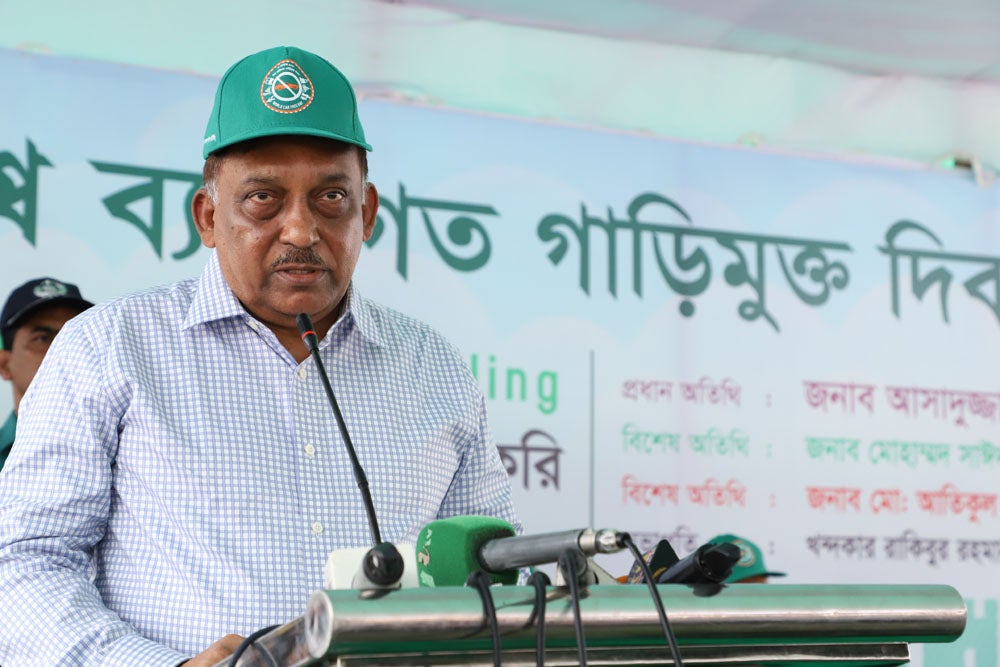 [UN-Habitat]
While addressing as special guest, Mayor of Dhaka South City Corporation (DSCC) Sayeed Khokon blamed cars for the severe traffic congestion in the capital. He suggested that people with cars should be sharing rides on a regular basis. It will be cost effective for people and also for the environment. If we succeed to control cars and ensure a pedestrian friendly environment, we will be able to ensure a livable city for the city dwellers.
Executive Director of Dhaka Transport Coordination Authority (DTCA), Khandakar Rakibur Rahman said that, currently cars cover less than 10 per cent trips per day in the capital. We are working to transform Dhaka as a pedestrian-friendly and cyclist-friendly city to reduce congestion and pollution.
The program was moderated by Program Manager of WBB Trust, Maruf Hossain and others attending the program were Additional Secretary of Road Transport and Bridges Ministry, Rowshan Ara Begum, Additional Executive Engineer of DTCA, Zakir Hossain Majumder and several hundred students of different schools.  
The organizers also held a small discussion, cultural program, cycling and skating events besides other sports on the road.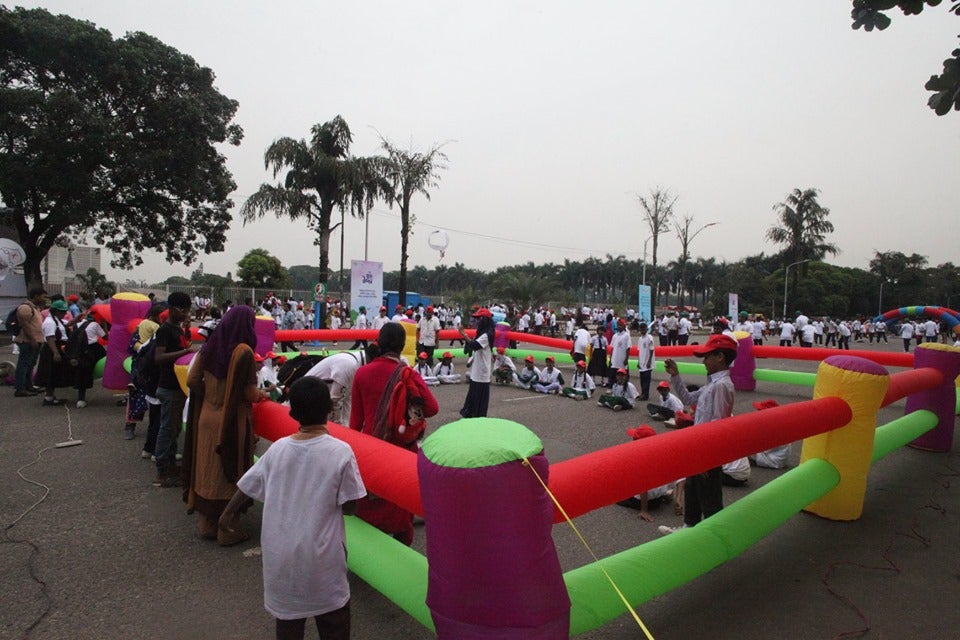 [UN-Habitat]