Nairobi, 22 November 2021 – A UN-Habitat partner group in one of Nairobi's biggest informal settlements has received an award on the sidelines of the recently-concluded UN climate change conference for creating a mural graffiti on the need for using green energy.
The Mathare Environmental One Stop centre received the Special Award from the DigitalArt4Climate (DA4C) competition during the COP26 conference in Glasgow, Scotland, earlier in November.
The group worked with community artist groups Graffiti Girls and Mathare Young Mothers to create the climate changed mural Team Spirit, portraying a young woman sending a paper plane conveying the message on the need of using green energy, to build forward towards a greener future. 
"I think it is an act of appreciation of talent and a message sent to our brothers and sisters globally. In slums like Mathare, young people, especially women and girls, face a lot of challenges," said Mary Nyausi, a representative from Mathare Young Mothers, a youth led group focused on empowering young women in the community.
"Youth destroy their lives with drugs, young ladies coming from poor families have to pick up degrading activities to survive. It is important that we come together as a group to show that using the talent, we can do a lot and that girl power can achieve everything in this world," she added.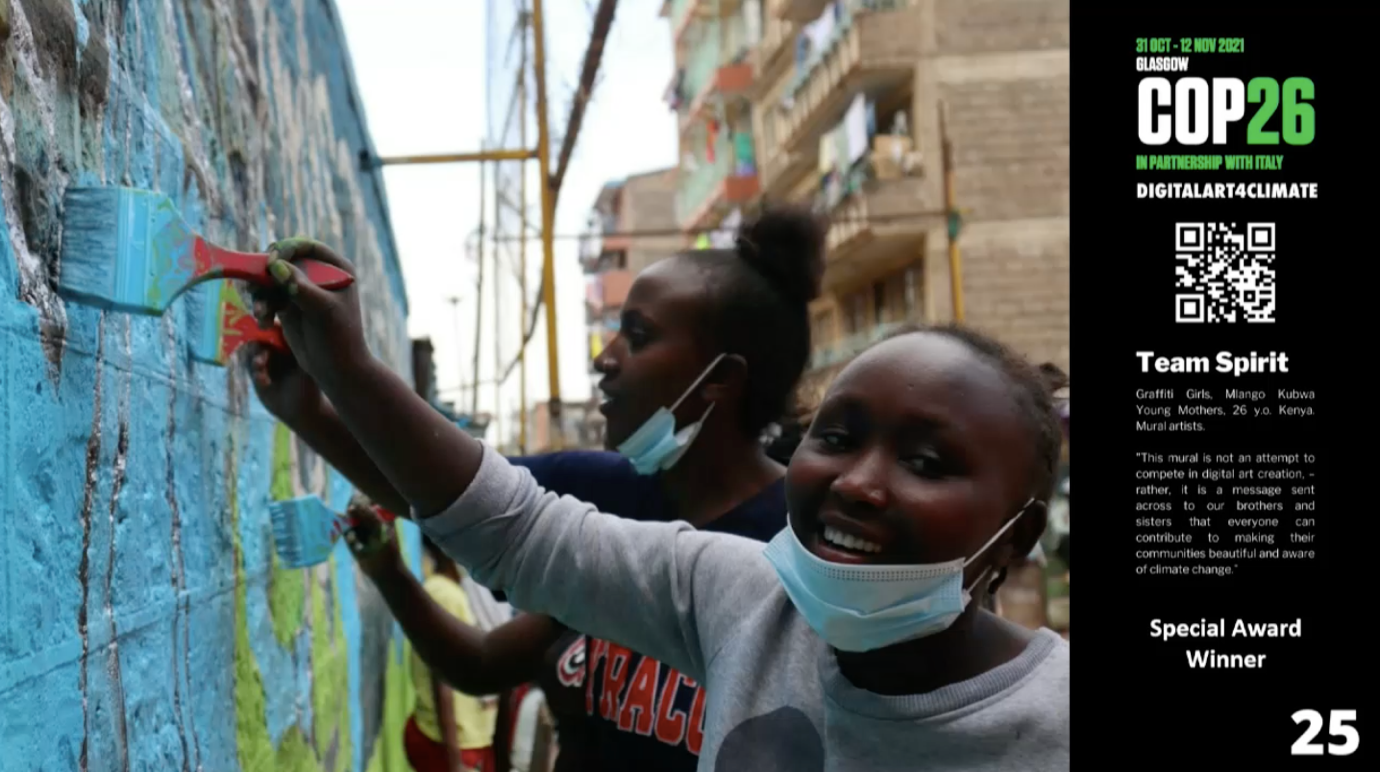 Mathare Young Mothers at work on the award-winning mural Team Spirit
In addition to the UN-Habitat partner group, the DA4C awarded four other artists from Philippines, Iran, France and the United States. The winners of the competition have been profiled by the Wall Street Journal and CNN.  
The DA4C initiative, founded by GloCha in partnership with UN-Habitat, Social Alpha Foundation, Unique Network, Palette69, HubZine Inalia, and Exquisite Workers, is an initiative that brings together civil society associations, private sector, creative industries, and international organizations.
DA4C held an Art Contest Humanity challenged by Climate Change to identify and celebrate artists advocating for paradigm shift in the mankind's relationships with the planet and consolidating the efforts in curbing our footprint on the environment.
This multistakeholder partnership aims at creating an online infrastructure and platform for digital artists globally, thus enabling additional source of revenue for environment conscious creators and mobilising resources for worldwide climate empowerment.
UN-Habitat Human Rights and Social Inclusion Unit partnered with DA4C Initiative to promote locally based artistic communities and empower young creators with disadvantaged socio-economic background.
One of the long-term aspirations if UN-Habitat is to work with partners to learn how artists from underprivileged settings can benefit from the limited available resources to secure livelihoods while contributing to the attainment of the Sustainable Development Goals.
UN-Habitat hoes to achieve that goal through connecting local communities and global agenda - as well as and investors worldwide - via the application of digital tools and cutting-edge technologies.
"DA4C has potential to set the example of a successful use of the arts to uplift and empower in informal settlement communities," said Douglas Ragan, UN-Habitat Human Rights and Social Inclusion Programme Manager Officer, "We hope to assist creative communities to digitize there art and market it online, thus enabling their access to finance locally, nationally and globally."
All finalists will have their mural artworks turned into a Non-Fungible Token (NFT) and profiled in a DA4C online gallery.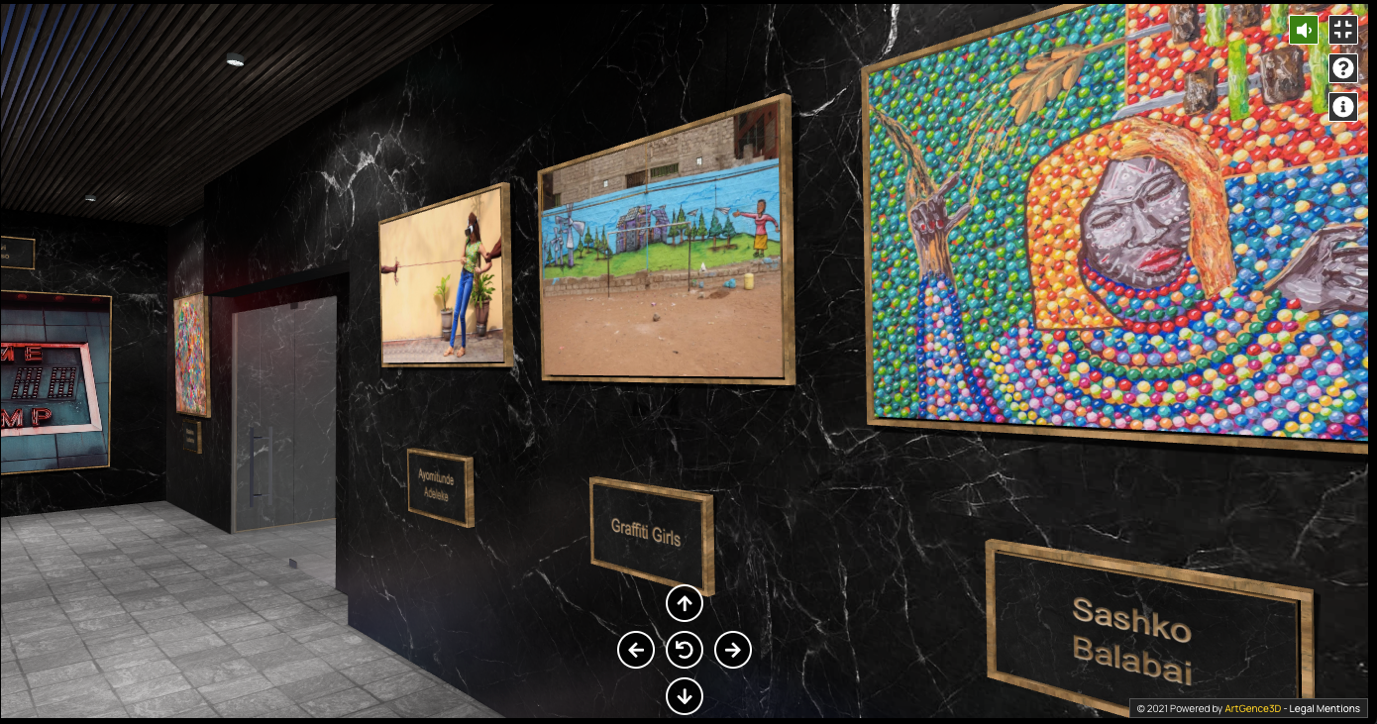 Picture: DA4C online gallery with Team Spirit mural.
To learn more about how local creative communities in Mathare engage with climate action agenda, please visit UN-Habitat Youth website.