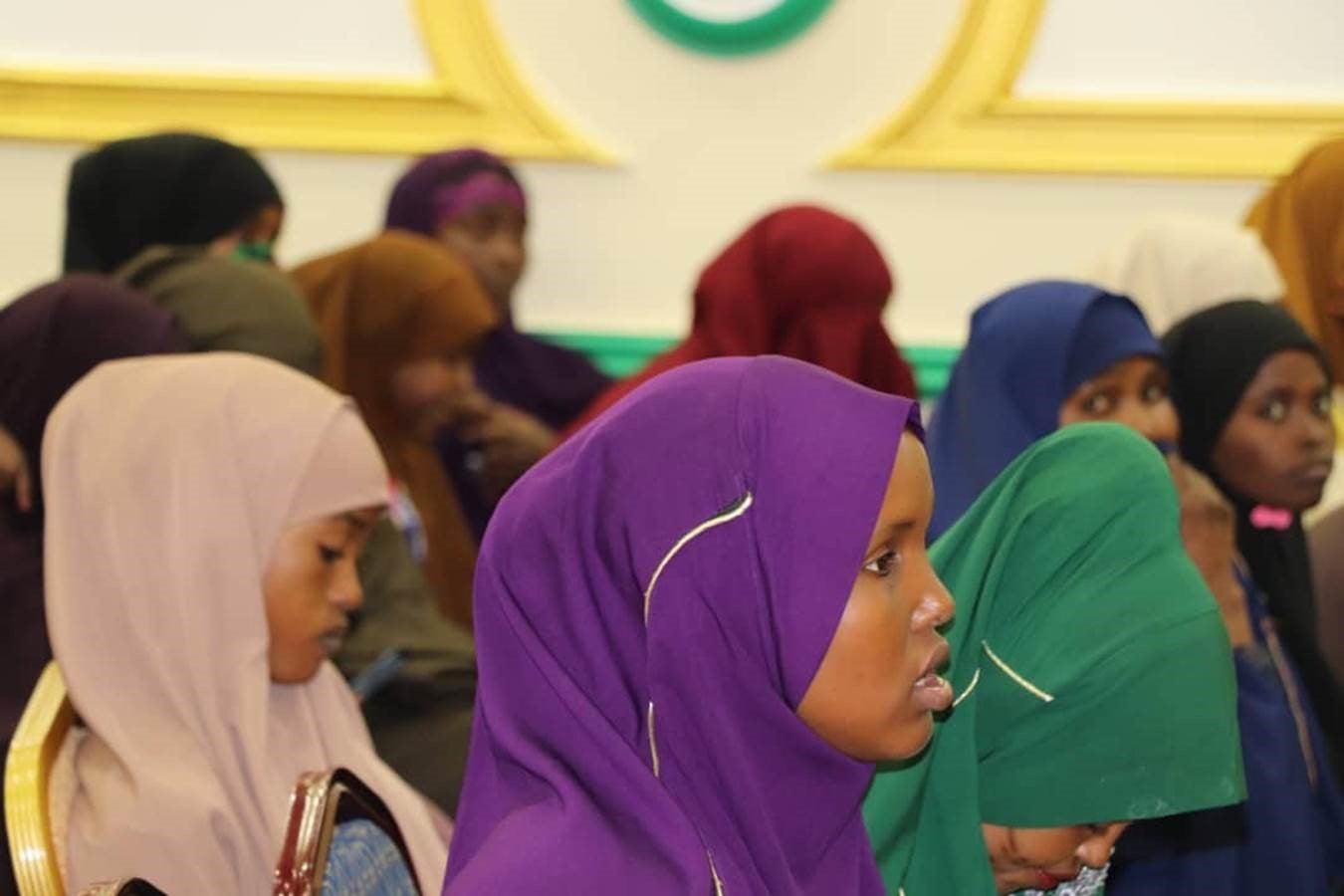 Young women trainees closely following the job fair event and words of encouragement from the local employers
Kismayo, Jubaland - 17 July 2019 – 75 young men and women secured employment and internship opportunities at a job fair held in Kismayo, Jubaland by the UN-Habitat Youth Employment Somalia (YES) programme. The job fair was used by the UN joint programme on Youth Employment in Somalia, a partnership between UN-Habitat and the Ministry of Youth and Sports, as a platform to connect youth to the local labour market.
UN-Habitat addresses skills gaps, a major barrier to youth employment, by equipping them with both soft skills and technical skills required to bridge the gap in the job market. "The job fair is an innovative approach to connecting youth with employers in Kismayo, and I have realized it is a door way to many opportunities. Today I am happy I have been interviewed by two companies and I will decide on which job offer to take depending on the outcome and the best opportunity that allows me to follow my passion,'' said Mohamed Serar Said.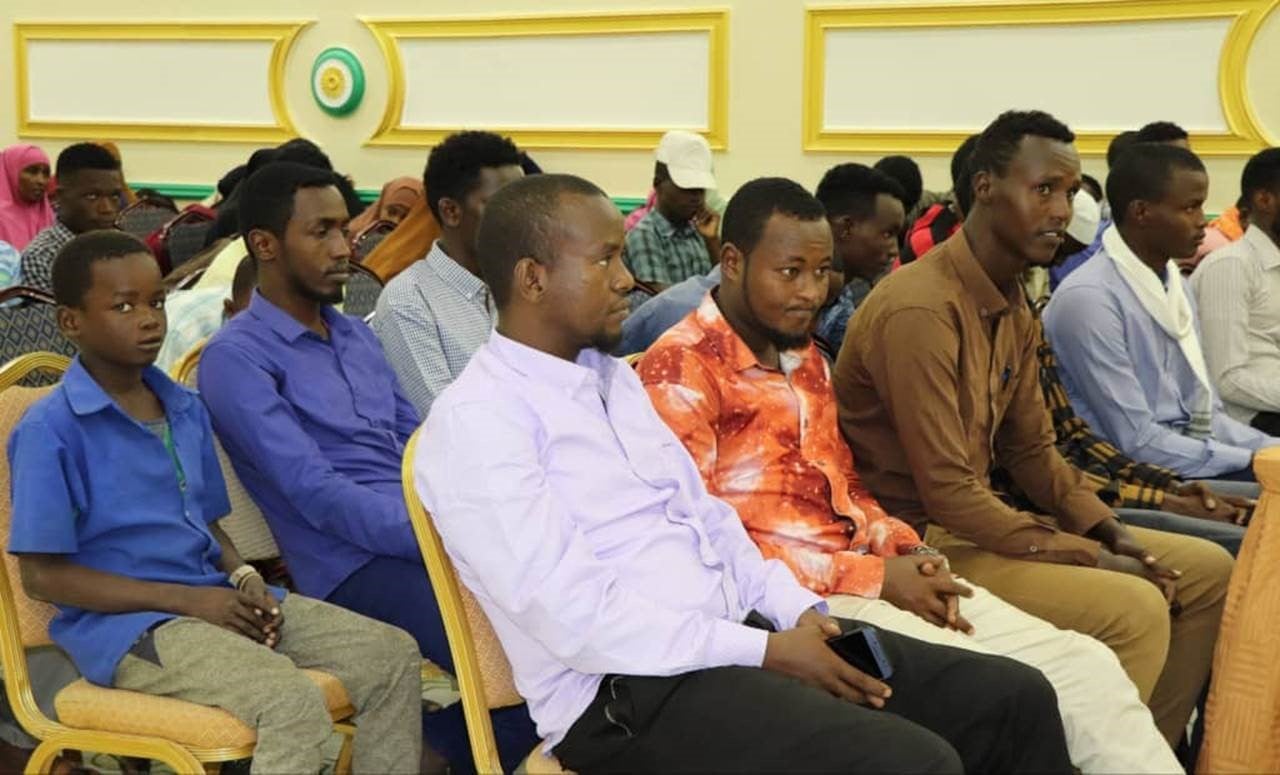 Youth keenly listening to a word of motivation from the Director General of Ministry of Youth and Sports Mr. Abdirahman Abdi during Kismayo Job fair
With the lack of skills restricting participation by women to low level economic activity, the UN-Habitat training programme provides equal access to vocational and soft skills training and job placement support. Out of the 75 youth placed in employment or internship by the programme, 45 were young women trainee graduates.
Expressing appreciation for the emphasis placed on gender inclusion, Farhiya Mohamed said, "with all the challenges of youth employment and that young women in Somalia face, I never thought skills and employment can be acquired easily. I can attest that patience and hard work pays off in striving towards earning a living."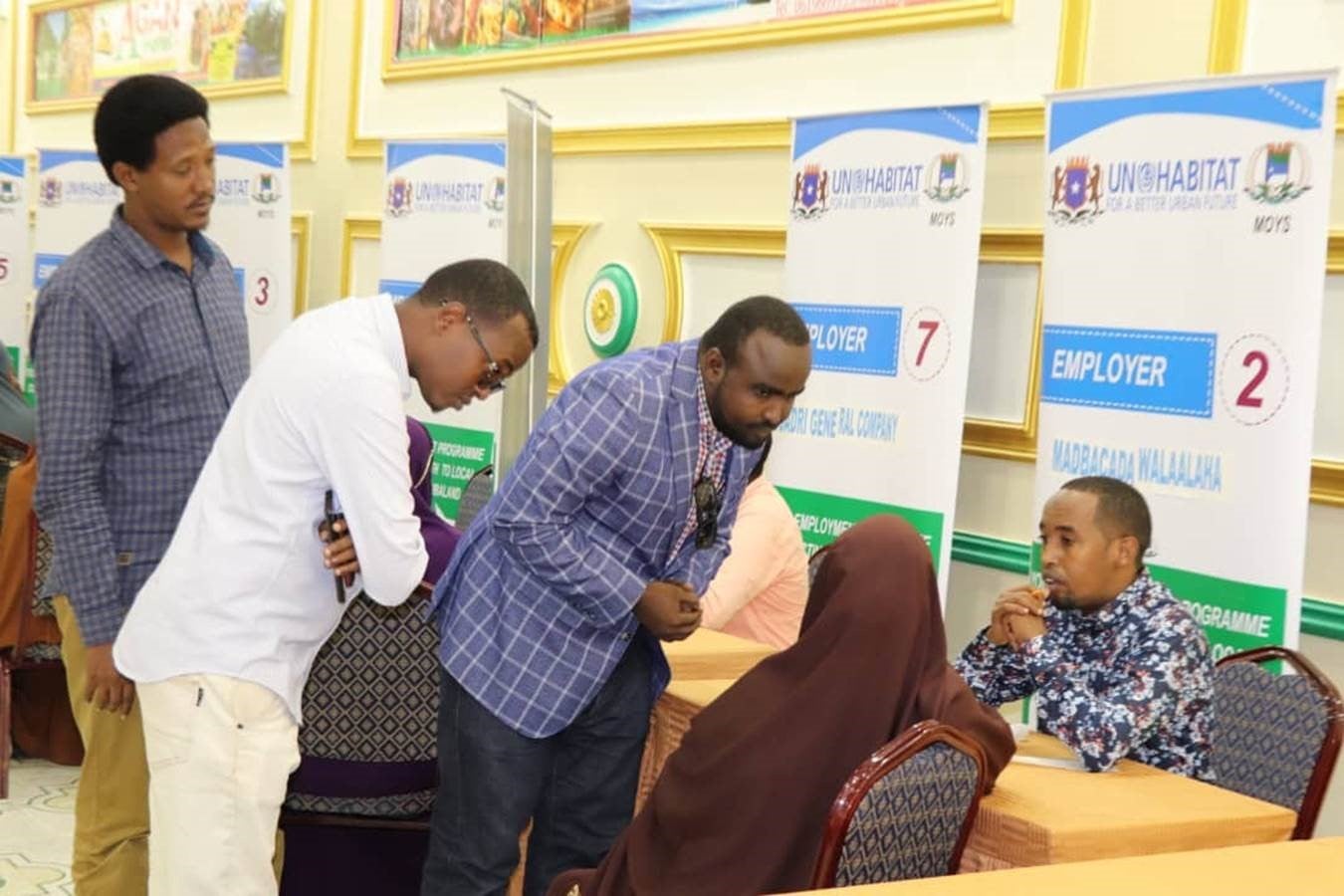 Ministry of Youth and Sports Director General Abdirahman Abdi Ahmed encouraging youth to maximize the opportunity offered by the job fair
Emphasizing the importance of skills training for youth, 23-year old artist Salman Osman Sharif, who interviewed 30 youth for his growing company urged them to take every opportunity that comes their way regardless of the monetary value attached to it. "Build on your skills with passion and money will eventually find its way to you," he said, narrating how he started his business called Aqiil with only ten dollars as start-up capital.
The Director-General in the Ministry of Youth and Sports in Jubbaland, Mr. Abdirahman called on the youth to not only follow their passion, but also focus on contributing to the sustainability of their nation. "Put your focus and energy on how to rebuild your country," he urged them.