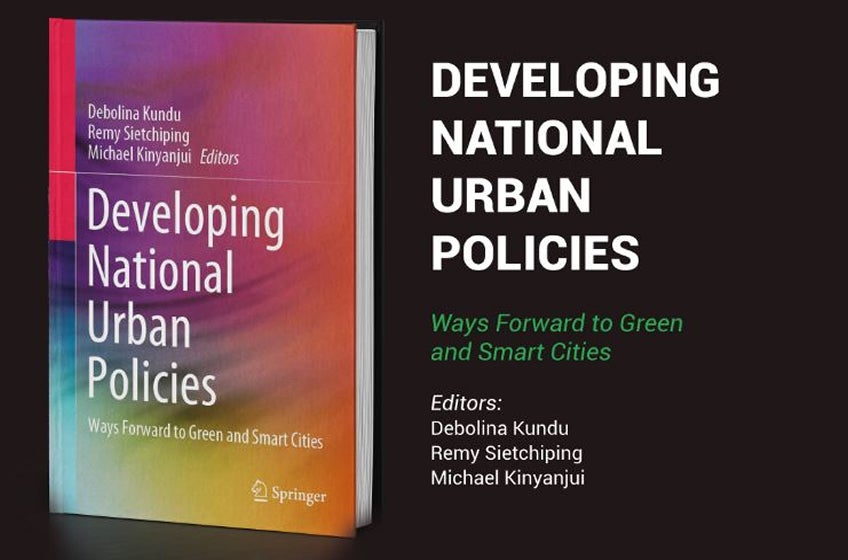 Nairobi, 21 October, 2020 – A virtual book launch for the publication "Developing National Urban Policies: Ways forward to Green and Smart Cities" was held with over 100 participants joining from all over the world.
The book illustrates how national urban policy and smart cities approaches can serve as frameworks to address urban challenges such as increasing inequality, disparity between regions, unemployment, growth of slums, lack of basic services and spread of violence and crime, many of which have emerged precisely due to the absence of or ineffective urban policies.
It brings together the experiences of countries across the globe which are at different levels of urbanization and economic development with specific reference to National Urban Policies experiences from 15 countries and regions.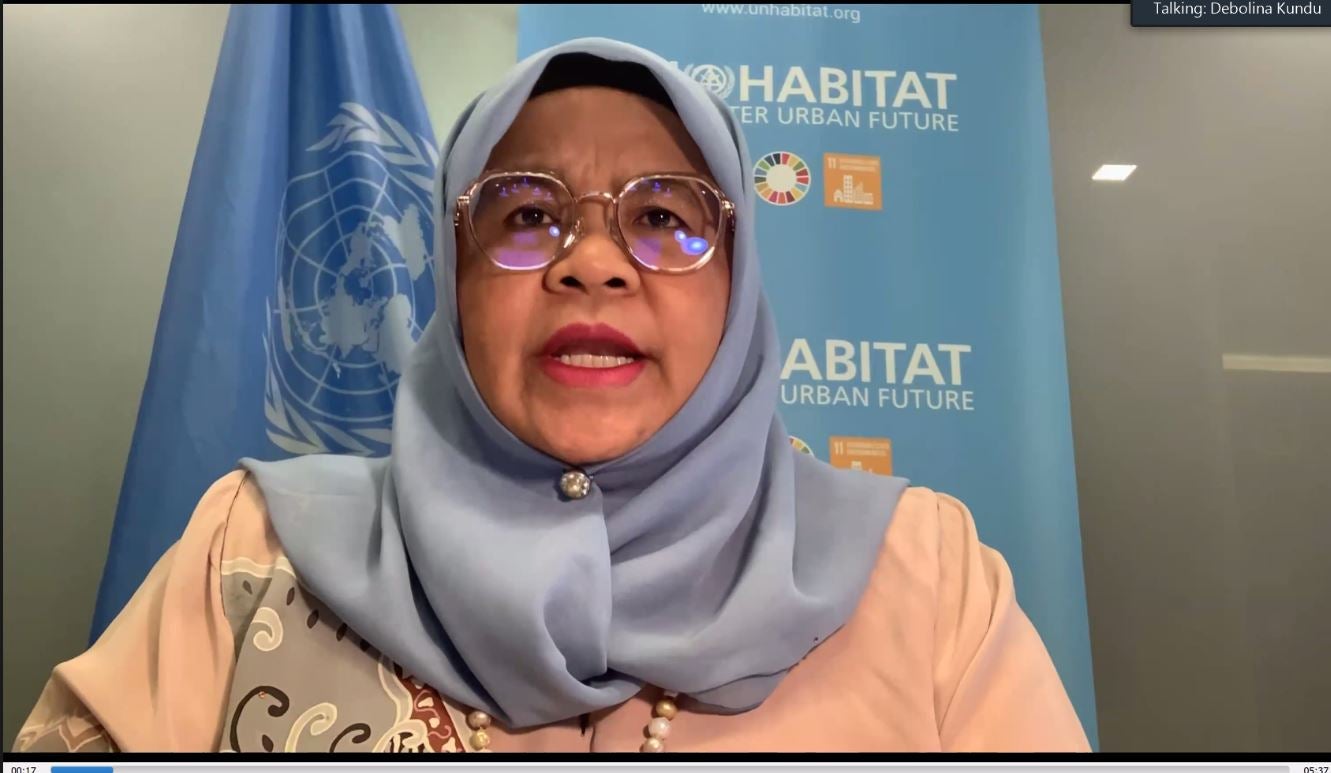 UN-Habitat Executive Director, Maimunah Mohd Sharif
[UN-Habitat]
In her welcoming remarks, Ms. Maimunah Mohd Sharif, Executive Director, UN-Habitat reiterated the importance of national urban policies and their consistent and effective role in the implementation and achievement of the New Urban Agenda and the 2030 Sustainable Development Goals. She noted that the book is timely and an essential guide for policymakers to advance the SDG 11 and the New Urban Agenda.
Mr. Jeong, Chae-gyo, Director of Urban Policy Division, Ministry of Land, Infrastructure and Transport, Government of Korea expressed his appreciation to UN-Habitat in supporting national urban policies. He further pointed out that smart cities approach is essential in dealing with many global challenges including climate change. He also expressed the Korean Government's commitment on promoting the smart cities paradigm as the engine for prosperity.
Editors and authors of the book, Ms. Satvinder Kaur, Acquisition Editor, Springer Publishers, Prof. Debolina Kundu, Associate Professor at the National Institute of Urban Affairs, India, Ms. Okju Jeong, geographer and regional planner, consultant at the Urban Climate Change Resilience Trust Fund, Prof. Delos, Dean at the University of the Philippines' School of Urban and Regional Planning, Ms. Sara Stace, Executive Director, Link Place, Sydney, Australia, and Mr. Eric Huybrechts, senior architect and urban/regional planner in ISOCARP also attended the book launch and introduced their respective chapters in the book.
The book is available for download here.
A physical copy or electronic copy can be purchased here.