Nairobi, 22 October 2019 - African cities are growing fast but face severe levels of traffic congestion. In most cities, informal mini-bus operators provide public transport services which tend to be unreliable, unsafe and expensive. Women are often victims of harassment and people with disabilities are not able to easily access public transport. Poor quality foot paths, unsafe intersections, lack safe pedestrian crossings, poor signage and poorly lit streets add to the problems and make movement in cities unsafe and difficult particularly for vulnerable groups.      
 In a project titled "Access and Mobility: The implications of Universal Access on Groups in Vulnerable Situations in Nairobi", UN-Habitat, the Institute for Transportation and Development Policy (ITDP) and the National Gender and Equality Commission of Kenya (NGEC) are working towards the development of an inclusive transport system which is accessible to all including persons with disabilities. The project is helping to develop policy that makes vulnerable groups a priority and provides technical advice to make the soon-to-be implemented Bus Rapid Transit (BRT) system in Nairobi accessible to all.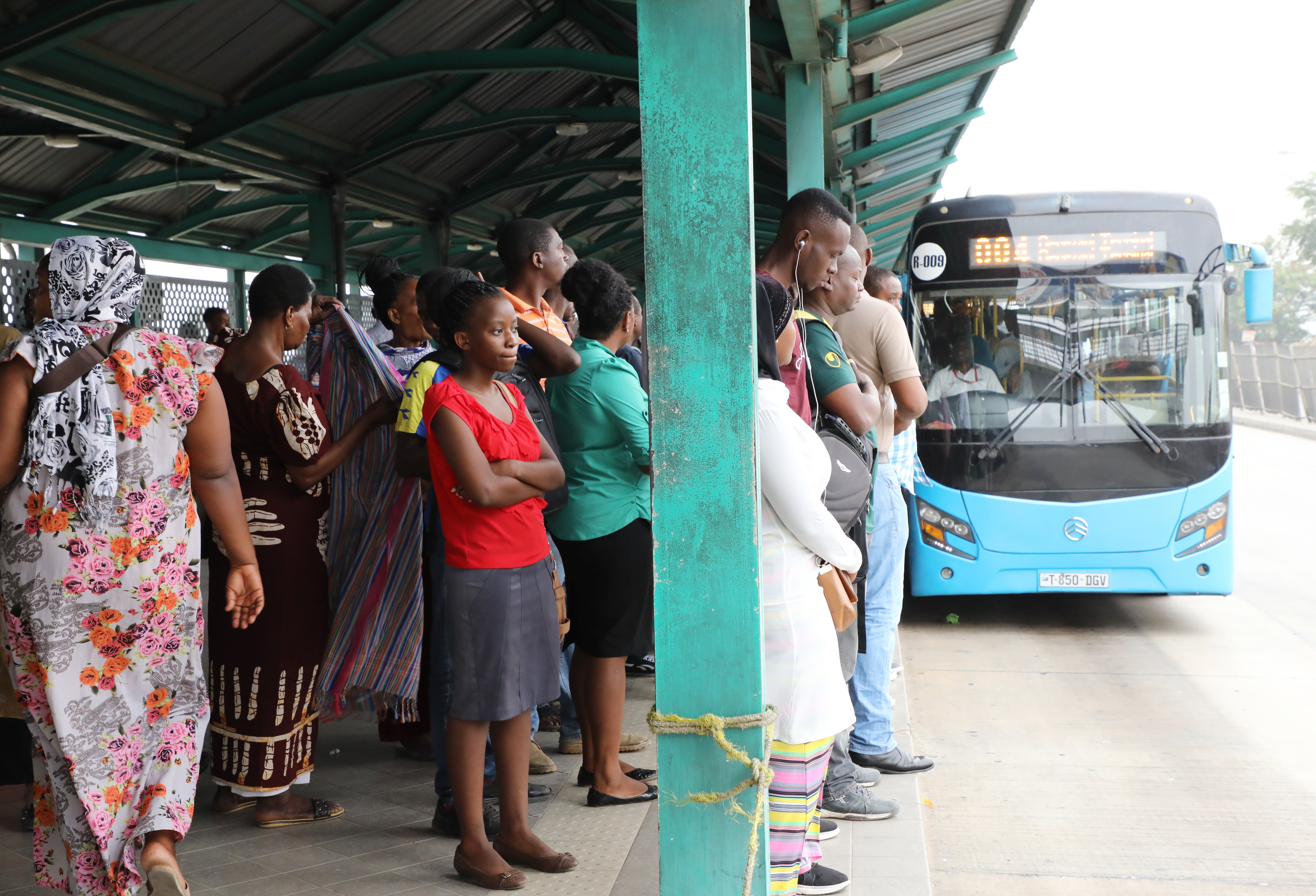 Passengers wait to board a BRT bus at Kimara terminal in Dar es Salaam, Tanzania.
[UN-Habitat/Julius Mwelu]
Several meetings with a diverse range of stakeholders including women groups, people with disabilities and other residents showed that universal access should be mainstreamed across all transport projects. The need for continuous walkways and dedicated cycle paths is key and the principles of "universal design" that meets the needs of all passengers is a "must" for stations and busses - what is good for people with disabilities is good for all.
The Bus Rapid Transit system in Dar es Salaam, Tanzania, operational since 2016, showcases a best practice example of planning and designing for an accessible public transport system in the African region. Safe pedestrian access to the stations and at-level boarding of the buses ensures physical accessibility for mobility-constrained customers. Bus drivers are tasked to announce upcoming stations to ensure that visually impaired passengers can navigate the city easily. Tactile pavements on edges of BRT platforms warn blind people.
Street overview of the Jangwani terminal with a pedestrian walk way as well as a cycling lane, an example of an all-inclusive mobility street in Dar es Salaam, Tanzania
[UN-Habitat/Julius Mwelu]