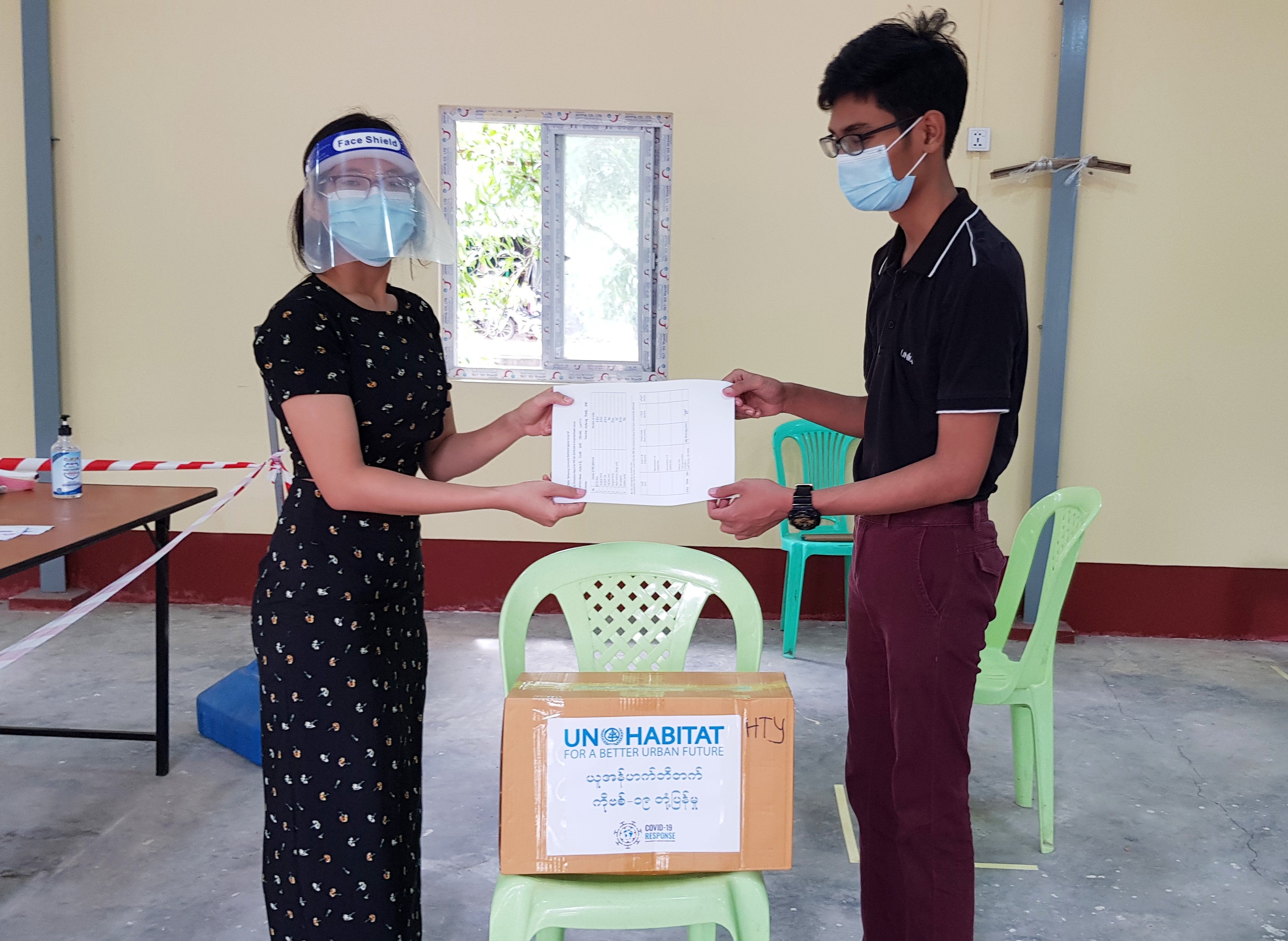 A UN-Habitat Staff member hands over the protective equipment to a representative from the Hlaingthayar fever clinic in Yangon, Myanmar to protect against COVID-19
[UN-Habitat]
Yangon, Myanmar 22 June 2020-- Fever clinics and public hospitals have been at the center of Myanmar's public health efforts to combat COVID-19. Set up specifically in response to the threat of the virus, the clinics clinics work towards early identification of symptoms of COVID-19 andat  present, they operate in 17 townships in Yangon and have been the first port of call, especially for residents of informal settlements.  
Recognising the key role that fever clinics and public hospitals have played to prevent the spread of COVID-19 in informal settlements, UN-Habitat has been working to support on-going efforts. In June 2020, UN-Habitat provided Personal Protective Equipment (PPE) including N95 Masks, surgical gowns, surgical caps, full face vizors, eye goggles, rubber boots, and hand sanitizers to fever clinics in Hlaingthayar and Shwepyitha Townships and the Dala Township Hospital. In addition, literature  on key COVID-19 prevention actions were provided for distribution to visitors at the clinics. 
Welcoming the support from UN-Habitat, a doctor from the Hlaingthayar Fever Clinic remarked that "the establishment and continuance of fever clinics mainly depends on the volunteers and the funding, donation and contribution from the community groups and individuals."  The PPE is estimated to fully meet the requirements of the clinics and hospital for two months and is a step forward in keeping residents of informal settlements healthy and safe.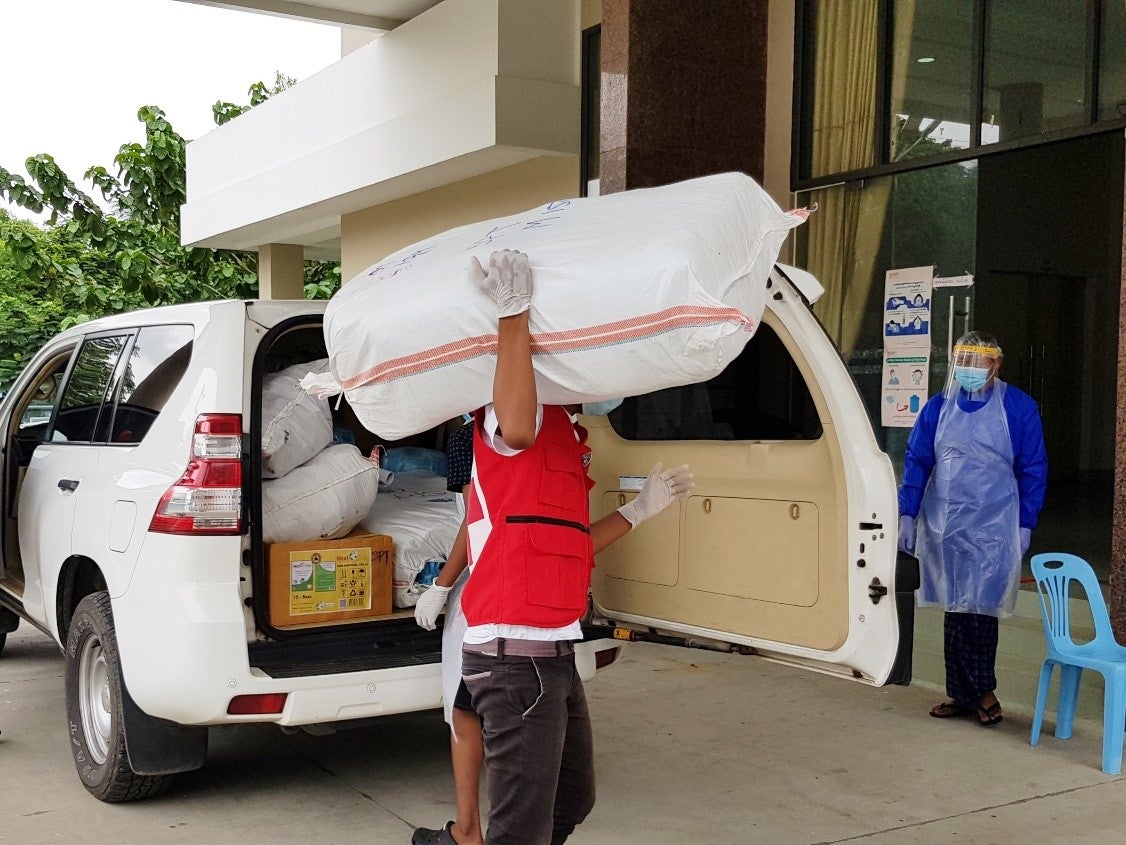 UN-Habitat Staff members deliver PPE to the Shyepyitha fever clinic as part of efforts to fight the Covid-19 pandemic
[UN-Habitat]