Accra, June 2020 - UN-Habitat is providing three communities in Ghana's capital with facilities for handwashing to assist the prevention of the spread of COVID-19
The current COVID-19 pandemic has had significant impact on slums and informal settlements in Ghana especially in the Greater Accra Metropolitan Area of Ghana where the poor and most vulnerable live. Overall only half of all households in Ghana have access to handwashing facilities with water and soap
The UN-Habitat project directly benefits 280,00 people in the informal settlements of Gamashie, Amui Djor-Ashaiman and Sabon Zongo.
Ten handwashing facilities for communal areas, four large water storage tanks, 185 handwashing facilities inside poor households, 4000 masks, 3720 bottles of sanitiser and 600 large containers of liquid soap are being provided for all three communities. In addition four standpipes for communal use are being installed in Gamashie.
This has created employment for 50 women who made masks, liquid soap and hand sanitizers. Some 50 youth have been employed as plumbers for the installation of the handwashing stations. In addition hundreds of youth have found employment with the private organization WEAVE Ghana.
The work is being supported by UN-Habitat as one of its 13 emergency response projects to COVID-19.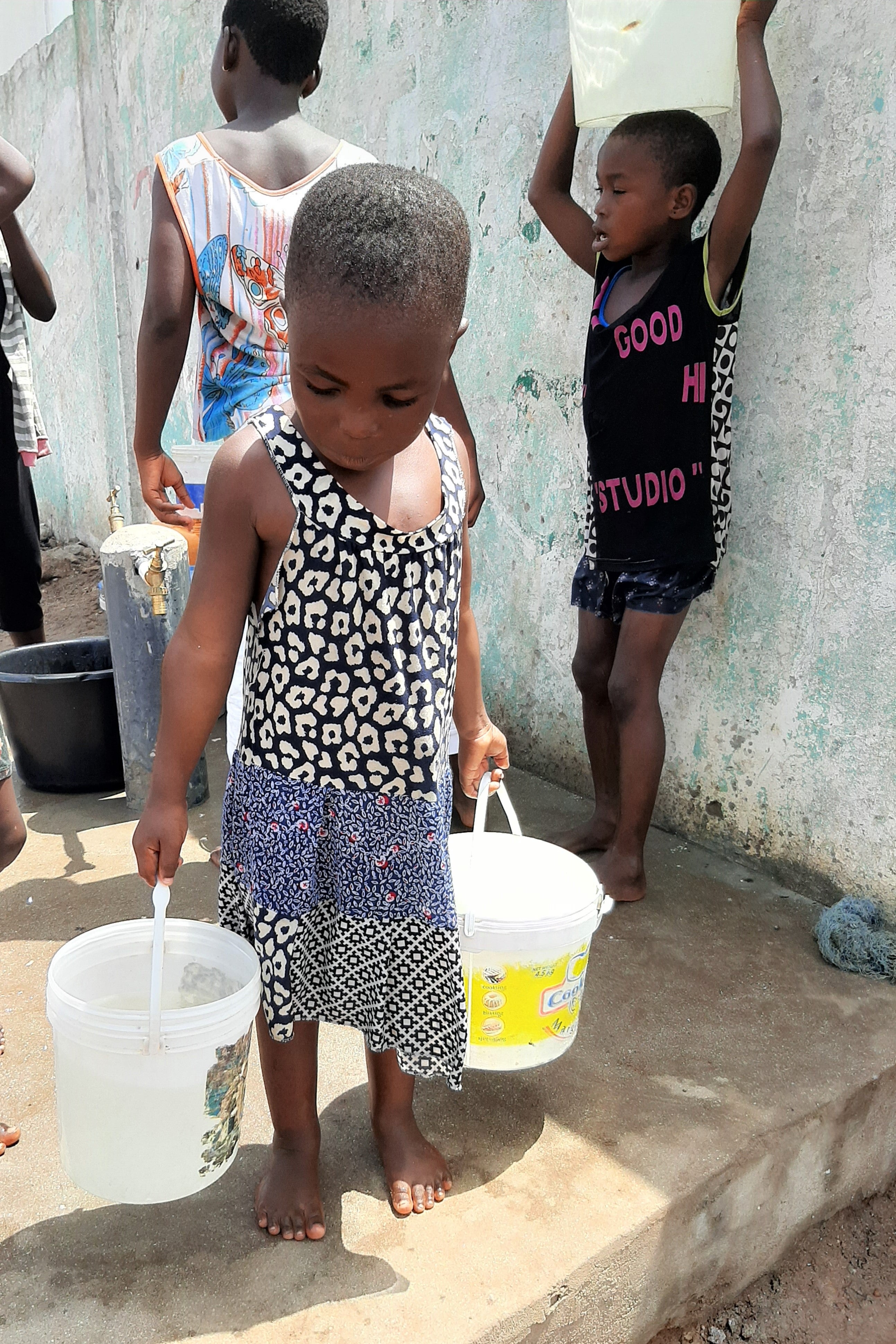 A child brings water from one of the stand pipes constructed in the Gamashie community in Accra, Ghana as part of provision of water and other COVID-19 prevention measures provided by UN-Habitat
Gamashie Development Committee/Solomon Tetteh