Nairobi, Kenya, 21 October 2019 – "Violence in our communities has been normalized, I lost two of my friends to crime, and I knew I had to do something. The One Stop Youth Centre provided an outlet for me to start my activism in the community." This powerful testimony was made by Ms. Patriciah Mutheu Musyimi, Member of County Assembly, Mlango Kubwa ward. Mlango Kubwa is one of the neighbourhoods in Mathare, one of the largest urban slums in the Africa. The ward is home to over 50,000 residents, many are youth under the age of 24.
Youth account for nearly 70% of the population in many developing countries and make up a large proportion of the people living in the urban areas. As populations grow and become proportionally younger in developing countries, and the world becomes increasingly urban, youth face increasing challenges such as limited access to decent jobs and housing, as well as crime and violence. However, research on effective crime prevention approaches underscores the importance on interventions which build resilience by providing young people with alternative lifestyles to drug and gang involvement, contributing significantly to the positive engagement of young people with their families, schools, workplace and their communities.
Against this back drop, UN-Habitat in partnership with The United Nations Office on Drugs and Crime (UNODC) and recently hosted a workshop on evidence-based crime prevention and drug-use prevention. The workshop included coordinators of the One Stop Youth Centres in Nairobi and Mandera, representatives from Nairobi county Executive office, and civil society organizations working on crime prevention and youth development across Nairobi.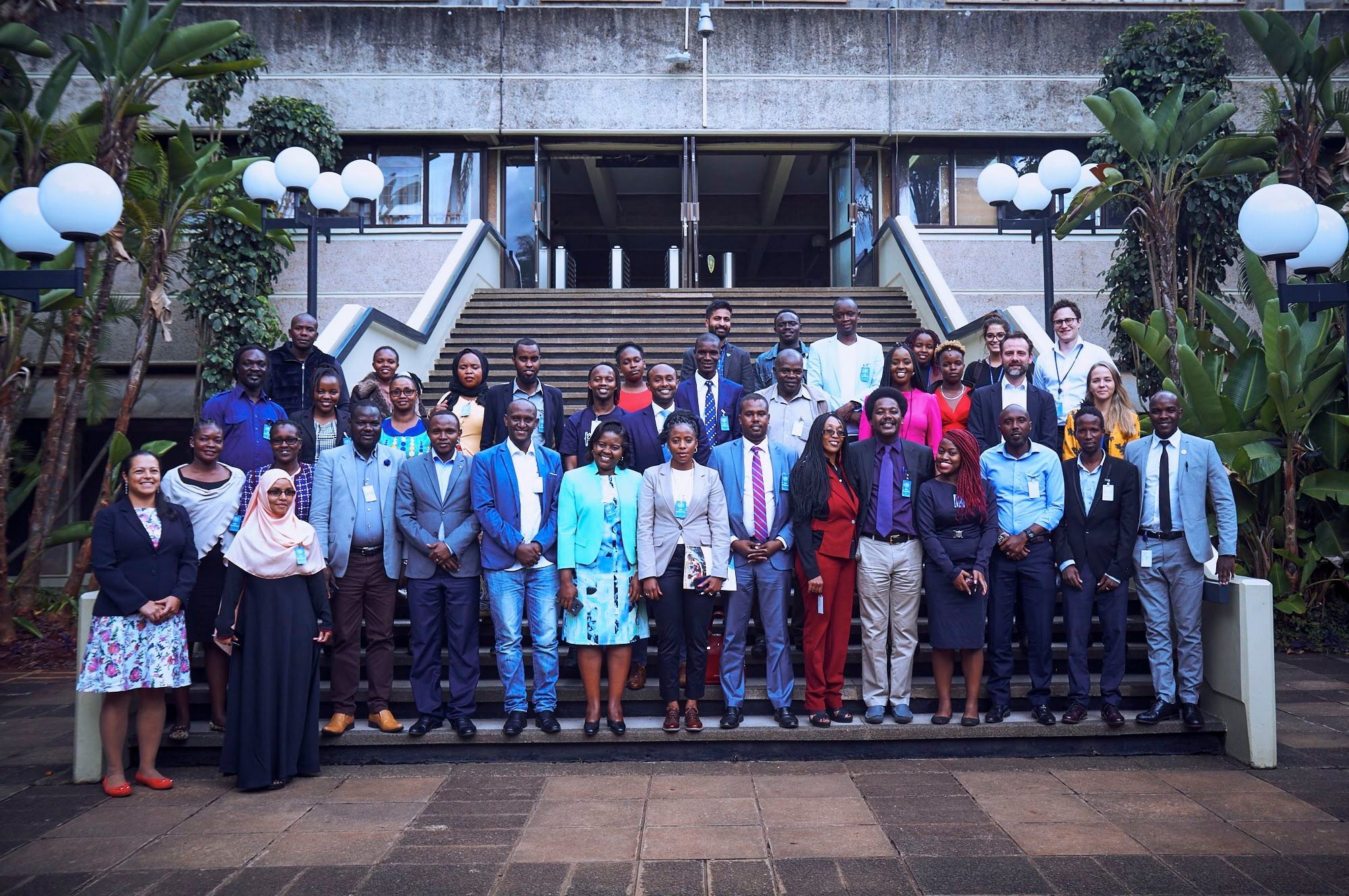 Participants who attended the workshop on evidence-based crime prevention and drug-use prevention.
[UN-Habitat]
UN-Habitat's One Stop Youth Centre Model
UN-Habitat has established the "One Stop Youth Centre Model" across East Africa as a key intervention to strengthen youth resilience and increase protective factors. This model starts from the premise that youth are active participants in their own development. The centres offer a useful framework to operationalize youth crime prevention programming through engaging young women and men in consultation processes around safety and security in their communities, peacebuilding, market driven skills training, education and economic development. The model also provides young people with public spaces that provide ongoing training, recreation and support them during the transitional period of "adolescence", therefore enhancing positive investment in their development.
"The Youth Centre in Mathare, has provided an opportunity to promote a holistic approach to youth development and strengthen youth resilience to crime" said, Isaac Mutisya Muasa, Coordinator of the Mathare One Stop Youth Centre. Isaac who grew up in Mathare, has been crucial to the developing youth-led programming in Mathare through the One Stop Youth Centre.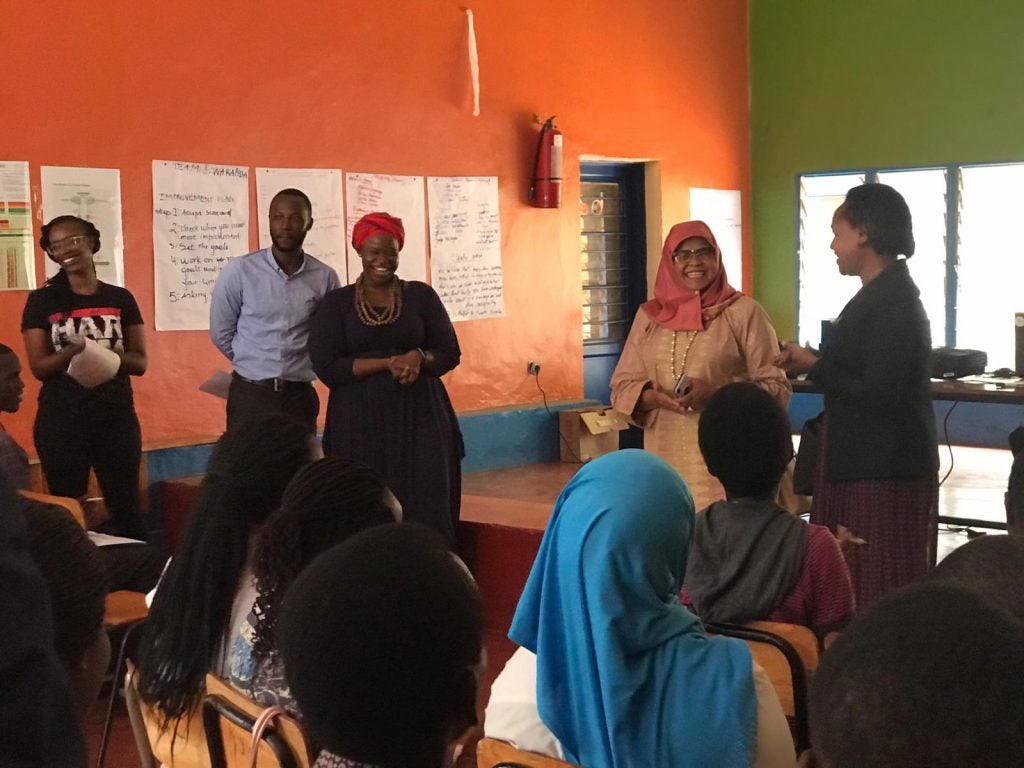 UN-Habitat's Eexcutive Director, Ms. Maimounah Mohd Sharif visits a One Stop Youth Centre in Rwanda.
[UN-Habitat]
Community-focused crime prevention
UNODC presented international standards and best practices in the field of youth crime and drug-use prevention, highlighting the need for evidence-based policies and programmes that engage youth in the planning and implementation.
Mr. Johannes de Haan, Crime Prevention and Criminal Justice Officer at UNODC stressed the importance of crime prevention to reach violence and crime related targets of the Sustainable Development Agenda. Looking at ways to strengthen youth resilience to crime and violence, he referred to the use of sport to strengthen young people's social and individual skills, including those in marginalized communities. For example, the Line Up, Live-Up method developed by the Youth Crime Prevention component of the Global Programme for the Implementation of the Doha Declaration aims to support sport coaches and social workers to minimize risk factors and maximize protective factors of crime, violence and drug-use by engaging youth in sport and sport-based learning.
The day ended with working session to plan for future evidence-based crime prevention programming.
For a link to all the presentations please click here.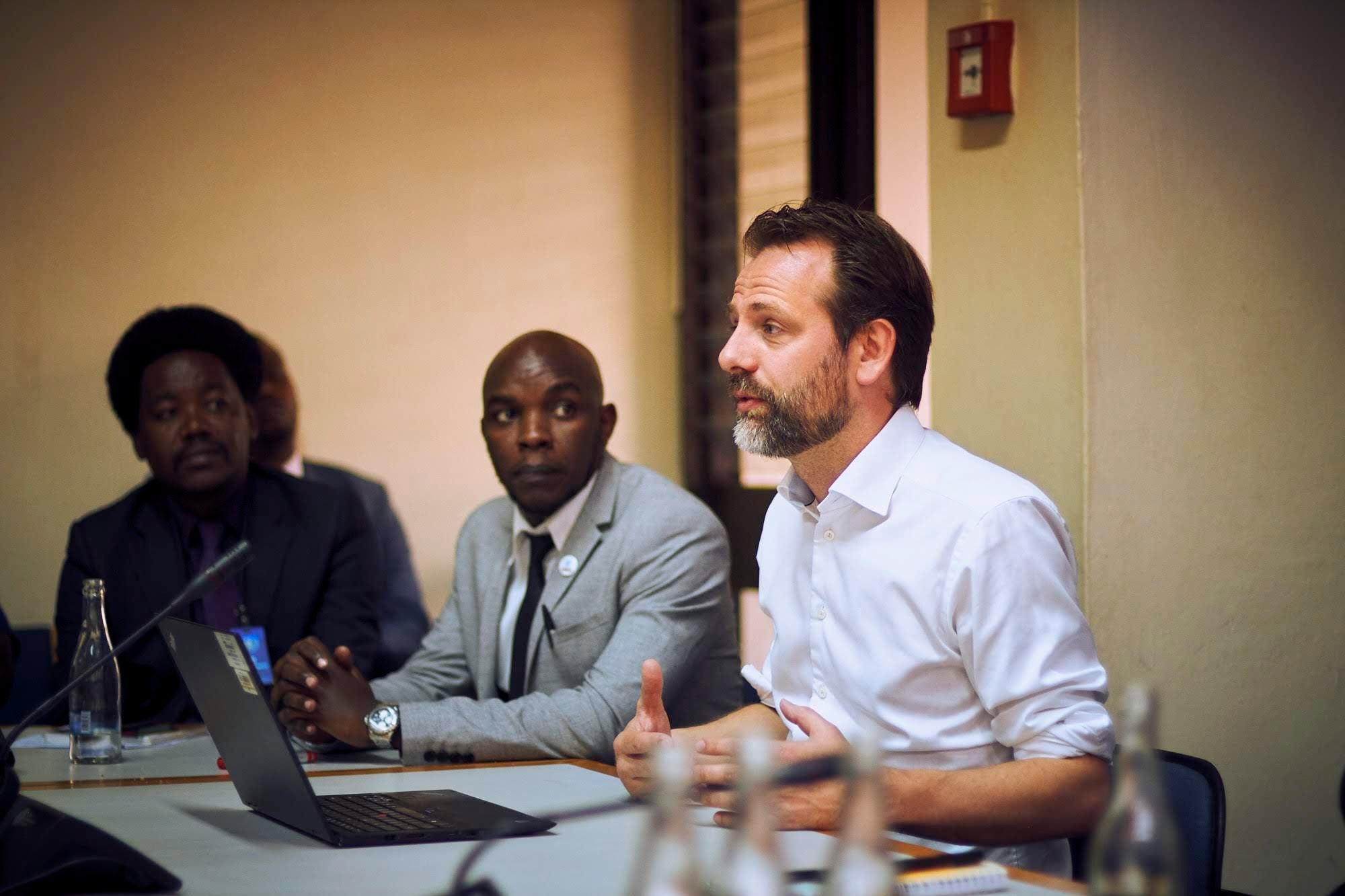 Mr. Johannes de Haan, Crime Prevention and Criminal Justice Officer at UNODC.
[UN-Habitat]