18 March 2020 - As medical workers, scientists and others are working around the clock to prevent, treat and mount this unprecedented response to the coronavirus outbreak, the United Nations and its partners are searching for solutions to counter the threat of the COVID-19.  
"This is no longer only a global health crisis, it is also a major labour market and economic crisis that is having a huge impact on people," said International Labour Organization (ILO) Director-General Guy Ryder, warning that as many as 25 million people could lose their jobs due to impacts of the COVID-19 pandemic, compared with 22 million in the 2008-2009 global financial crisis.
"In 2008, the world presented a united front to address the consequences of the global financial crisis, and the worst was averted. We need that kind of leadership and resolve now," he added.
ILO's preliminary assessment note calls for urgent, large-scale and coordinated measures across three pillars: protecting workers in the workplace, stimulating the economy and employment, and supporting jobs and incomes.
These measures include extending social protection, supporting employment retention, and financial and tax relief, including for micro, small and medium-sized enterprises. In addition, the note proposes fiscal and monetary policy measures, and lending and financial support for specific sectors.
"This is no longer only a global health crisis, it is also a major labour market and economic crisis that is having a huge impact on people."
Homelessness
Leilani Farha, United Nations Special Rapporteur on the right to adequate housing, urged Governments to take urgent measures to prevent anyone falling into homelessness and ensure access to adequate housing for those without.
"Housing has become the front-line defence against the coronavirus," she said. "Home has rarely been more of a life or death situation."
She said two population groups are at higher risks: those living in emergency shelters, homelessness and informal settlements, and those facing job loss and economic hardship which could result in mortgage and rental arrears and evictions.
Good practices are emerging in a few States, including: moratoriums on evictions due to rental and mortgage arrears; deferrals of mortgage payments for those affected by the virus; extension of winter moratoriums on forced evictions of informal settlements; and increased access to sanitation and emergency shelter spaces for homeless people.
With respect to those facing job loss and economic hardship, States must: provide direct financial assistance for or defer rental and mortgage payments; enact a moratorium on evictions due to arrears; introduce rental stabilization or reduction measures; and, at least for the duration of the pandemic, suspend utility costs and surcharges, she recommended.
"There is a risk that such measures will enable global financial actors to use the pandemic and the misfortunes of many to dominate housing markets without regard for human rights standards, as they did in the aftermath of the 2008 global financial crisis," the Special Rapporteur warned. "States must prevent the predatory practices of institutional investors in the area of residential real estate.
Education Coalition
The COVID-19 pandemic has caused school shutdown.  According to the United Nations Educational, Scientific and Cultural Organization (UNESCO), as of late Tuesday, more than 850 million children and youth – roughly half of the world's student population – are staying away from schools and universities due to the COVID-19.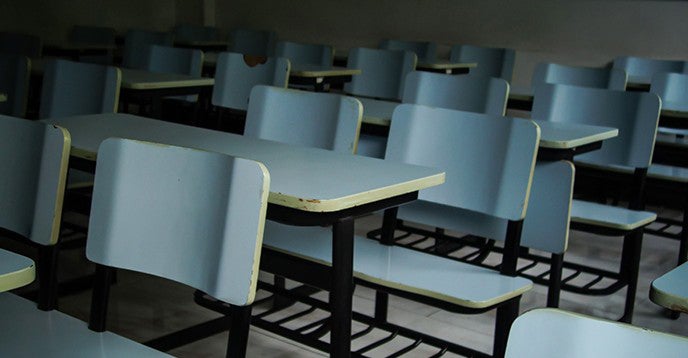 Countries around the world are racing to fill the void with distance learning solutions, but the uncertain duration of the closures adds further complications to their efforts.
In response, UNESCO has set up a COVID-19 task force to provide advice and technical assistance to governments working to provide education to students out of school. UNESCO is also holding regular virtual meetings with education ministers from all over the world to share experiences and assess priority needs.
And the organization is also launching a Global COVID-19 Education Coalition that brings together multilateral partners and the private sector, including Microsoft and the Global System for Mobile Communications, the GSMA alliance, to help countries deploy remote learning systems so as to minimize educational disruptions and maintain social contact with learners.
Cybercrimes
With more and more people, not just students but workers, staying indoors and spending time online, an anti-cybercrime expert has some advice. Neil Walsh, Chief of Cybercrime and Anti-Money Laundering, United Nations Office on Drugs and Crime (UNODC) says that cybercriminals are exploiting the COVID-19 pandemic by sending emails with "virus updates" which then seek to gather your login and password details. "Always verify the veracity of an email before you click on links or attachments," he says.
He also cautioned against malware embedded in Maps/Apps displaying the spread that can compromise computers and cybercriminals who are exploiting online marketplaces – selling, for example, non-existent hand sanitizer.
Every day the world is seeing collective and individual actions that encourage everyone, everywhere to be part of this response and to leave no one behind. UN Volunteers (UNV) is inviting health professionals interested to help combat COVID-19 as national UN Volunteers to register in our talent pool and apply for relevant assignments.
Story first published here: https://www.un.org/en/un-coronavirus-communications-team/united-nations…