"Accelerating implementation of the New Urban Agenda
to achieve the Sustainable Development Goals in the Pacific"
The Fifth Pacific Urban Forum (PUF5) will be held in Nadi, Republic of Fiji, from 1-3 July 2019.
PUF5 is a regional event for urban stakeholders to debate what creates a sustainable urban future for the Pacific. Over 150 participants from around 30 different countries are expected to attend the Forum, bringing together various urban stakeholders with diverse backgrounds such as national and local governments, policy makers, urban development practitioners and urban planners, civil society organizations, traditional leaders, local and international academia, private sector, development partners, among others.
The theme for this years forum is "Accelerating implementation of the New Urban Agenda to achieve the Sustainable Development Goals in the Pacific".
Driven largely by rural-to-urban migration, Pacific Islands Countries are facing rapid urbanization trends. The growth of urban populations leads to socio-economic and environmental challenges such as an increase in unemployment, rising inequalities, a growing pressure on urban service delivery and a great demand for affordable housing.
Intertwined with these issues are the region's high levels of vulnerability to climate change and disaster risk, which threatens traditional livelihood resources, marine and low-lying island areas and poverty alleviation. As highlighted by the Prime Minister of Fiji, Frank Bainimarama, during the First UN-Habitat Assembly in May 2019, there is an urgent need for sustainable and resilient urban development:
"Many cities face deep vulnerabilities to rising seas, worsening floods and other devastating climate impacts. Our cities are at a crossroad; they must either evolve into models of resilience or crumble into continuous sources of climate crises."
Following the adoption of the New Urban Agenda and a renewed recognition of the many opportunities and challenges for the Pacific, PUF5 aims to:
Catalyze the engagement and raise the awareness of all stakeholders for enhancing the role of Pacific cities and towns for achievement of national and regional policy frameworks and agendas;

Improve the mechanisms for collection and exchange of knowledge and data on sustainable urbanization in the Pacific through open and accessible platforms for debates, sharing lessons learnt, best practices and good policies;

Increase action amongst relevant stakeholders for implementation, review and monitoring of the Pacific New Urban Agenda including through concrete commitments from participating countries and institutions which can be followed up at subsequent key global, regional and local fora;

Develop new partnerships to support an enabling environment for urban development in the Pacific.
A wide range of sessions are programmed for PUF5, from high level plenary meetings to special sessions on themes related to sustainable urbanization as well as trainings, side events and site visits. The event will feature a welcome statement from the host, the Government of Fiji, represented by Hon. Premila Devi Kumar - Minister for Industry, Trade, Tourism, Local Government, Housing and Community Development. Dame Meg Taylor, Secretary General of the Pacific Islands Forum will be holding the keynote speech on current opportunities and challenges in the Pacific Region. On the second day, the Prime Minister of Fiji, Frank Bainarama, will hold a keynote speech on urban resilience and climate change.
PUF5 will develop actions plans and solicit commitments towards accelerated implementation and and make progress towards strengthened institutional and political anchoring of the New Urban Agenda. The outcome document will serve as call for action and defining coordinated inputs for the Seventh Asia Pacific Urban Forum which will be held in Penang, Malaysia from 15-17 October 2019, and the Tenth World Urban Forum which will be held in Abu Dhabi, UAE, from 8-13 February 2020.
PUF5 is hosted the Government of Fiji and supported and co-organized by a range of partners, including UN-Habitat, Commonwealth Local Government Forum, Monash University, Pacific Islands Forum Secretariat, UN Economic and Social Commission for Asia and the Pacific and Compass Housing Services.
To find out more:
And please follow the event on social media: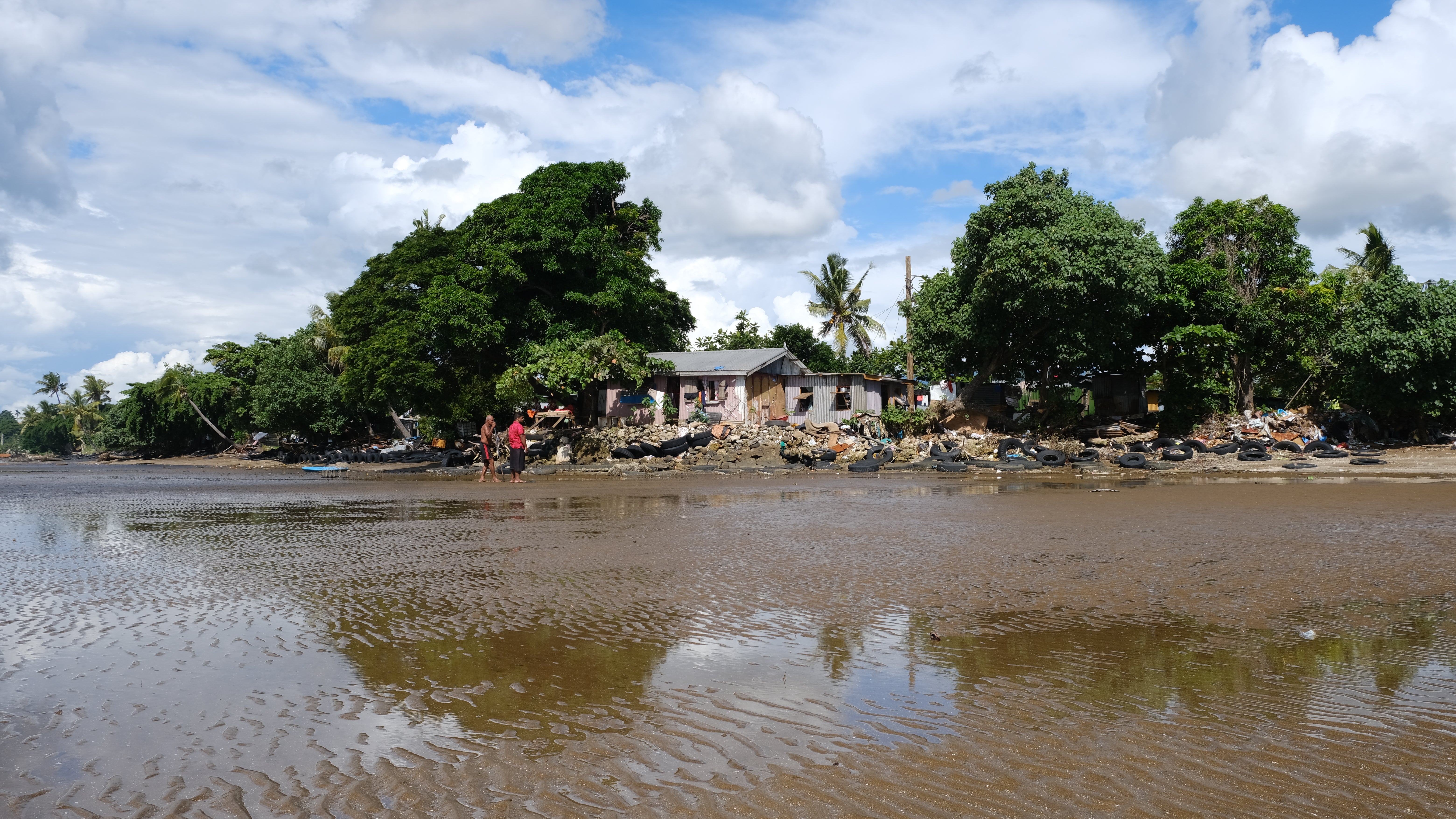 Nasoata Settlement, Fiji
[UN-Habitat/Begonya Peiro]
Banner image Quay Port Moresby, Papua New Guinea [UN-Habitat/Bernhard Barth]