Somaliand and Puntland, August 2020 - UN-Habitat, through the Joint Programme on Local Governance (JPLG) has supported the Ministries of Interior for Somaliland and Puntland to introduce a mobile phone-based tax payment system which has seen revenues increase.
The platform, which is being run as a pilot in Borama and Burao in Somaliland and Garowe in Puntland, will help efficient tax administration, improve transparency and reduce bureaucracy.
"The introduction of a mobile money payment platform will not only strengthen our revenue generation capacity but also improve accountability as payments will be easily tracked. Local governments need to be innovative and pioneering to generate revenues, streamline expenditures and maintain provision of basic urban services," said Mohamed Ali, the Director of Regions and Districts Administration at the Ministry of Interior in Somaliland.
"With the world rapidly embracing digital technologies, JPLG sought to introduce and establish a system that would ensure a digitalized and efficient tax administration system, which will in turn influence improved and decentralized service delivery, as Garowe keeps up with digital trends,"   said Abdirazik Mahmoud Ali, Municipal Finance Office with JPLG.
According to the World Bank, over 72 per cent of the Somali population have access to mobile phones. Since the launch of the pilot tests in April this year, there has been a significant difference in revenue collections.  A comparison between the revenue collected in the first quarter of 2019 and 2020 show a steady increase in revenue and similar trends are anticipated in other revenue streams, mainly property tax, which is billed twice a year.
The Mayor of Garowe, Ahmed Said Muse, thanked UN-Habitat and JPLG saying that the mobile money payment system was an important factor for maximized revenue in Garowe Municipality.
"We look forward to doubling our revenue base as we are currently updating the property database," he said.
Garowe, Puntland's capital, introduced a one dollar service tax to its residents which was tied to utilities such as water and electricity. As a result, USD 558,000 has been raised jointly by Garowe local government and city residents and the funds used to reconstruct 1.8 kilometres of the main road serving Garowe town. The local government formed an oversight body with representatives from civil society, elders, religious leaders, members from the local council and academia. The district procurement guidelines and detailed technical specifications, supported by the programme ensured a competitive bidding process and the required quality standards.
JPLG plans to gradually expand the mobile-money payment system to other key target districts where the programme is active as part of an effort to consolidate local governance for service delivery in general and revenue generation capacity in particular.  This mobile payment system is supported and funded by  six donors; the European Union(EU), the UK's Department for International Development (UK-DFID), the Swedish International Development Cooperation Agency (SIDA), Norway,  the Danish International Development Agency (DANIDA) , the United States Agency for International Development (USAID) and the Swiss Agency for Development and Cooperation (SDC).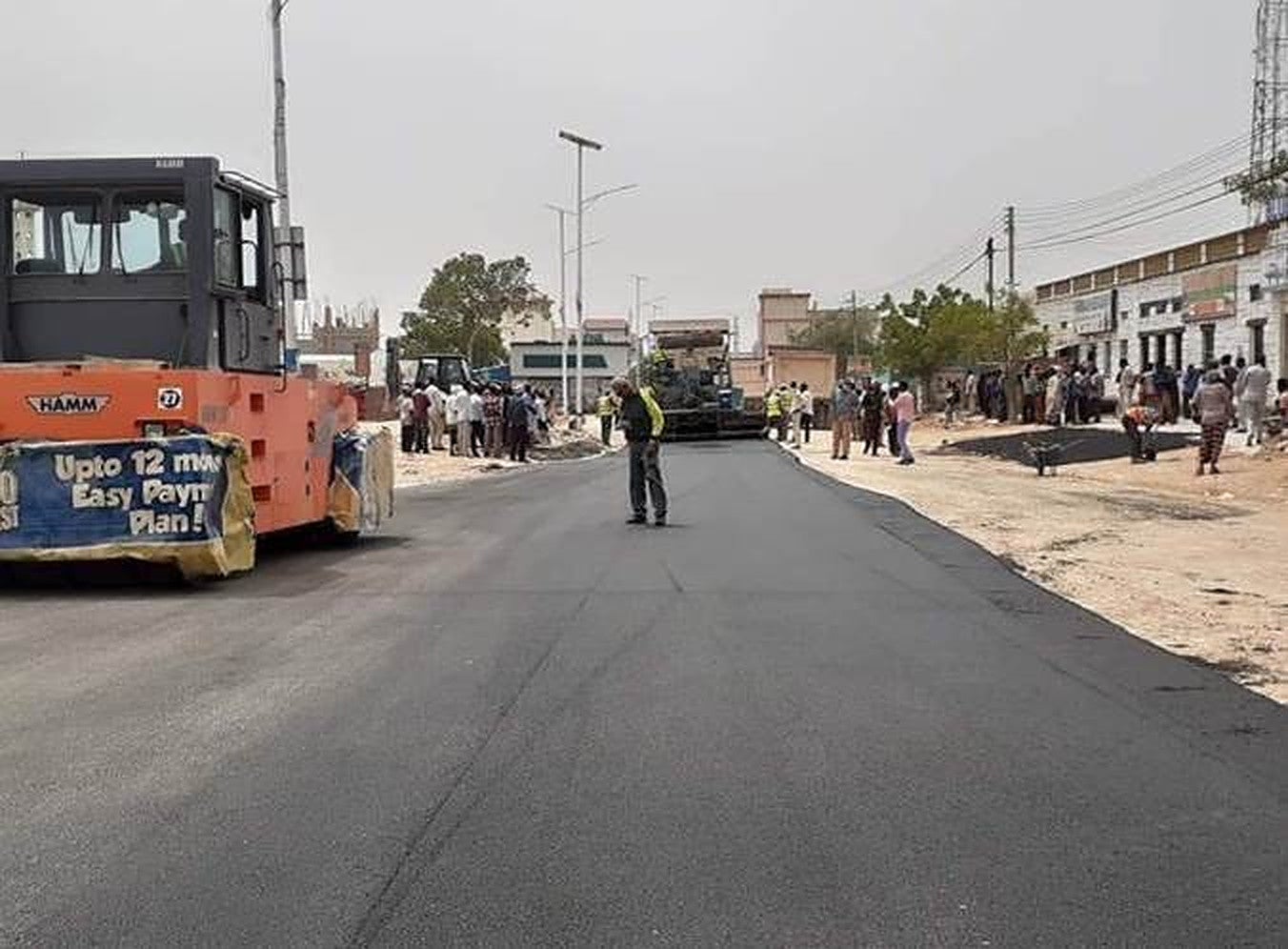 The 1.8 kilometre road serving Garowe town, Puntland, Somalia being renovated with funds raised through the new mobile tax collection system