Kathmandu Valley, Nepal, April 2020 – The community of Bungamati in Lalitpur Metropolitan City in Kathmandu Valley, along with the rest of the country, is on a lockdown to prevent the spread of COVID-19. This led to many women, who worked from home making handicrafts, losing their livelihoods. UN-Habitat through its partner SABAH helped train the women to prepare material to protect frontline workers against COVID-19 such as face masks, hand sanitizers and protective coverall suits which are full length protective gowns.
Using locally available raw materials, workers were quickly trained on making the protective gear and sanitizers. The material, which is in short supply, is being distributed to health staff, municipal workers and others on the front line such as the waste workers in Kathmandu Valley by the municipality.
The home-based workers have prepared more than 5000 masks and 1,000 coverall suits and large amounts of hand sanitizer. UN-Habitat, under the EU-assisted SWITCH Asia programme, is promoting local small and medium sized businesses in Bungamati and creating jobs through SABAH-Nepal.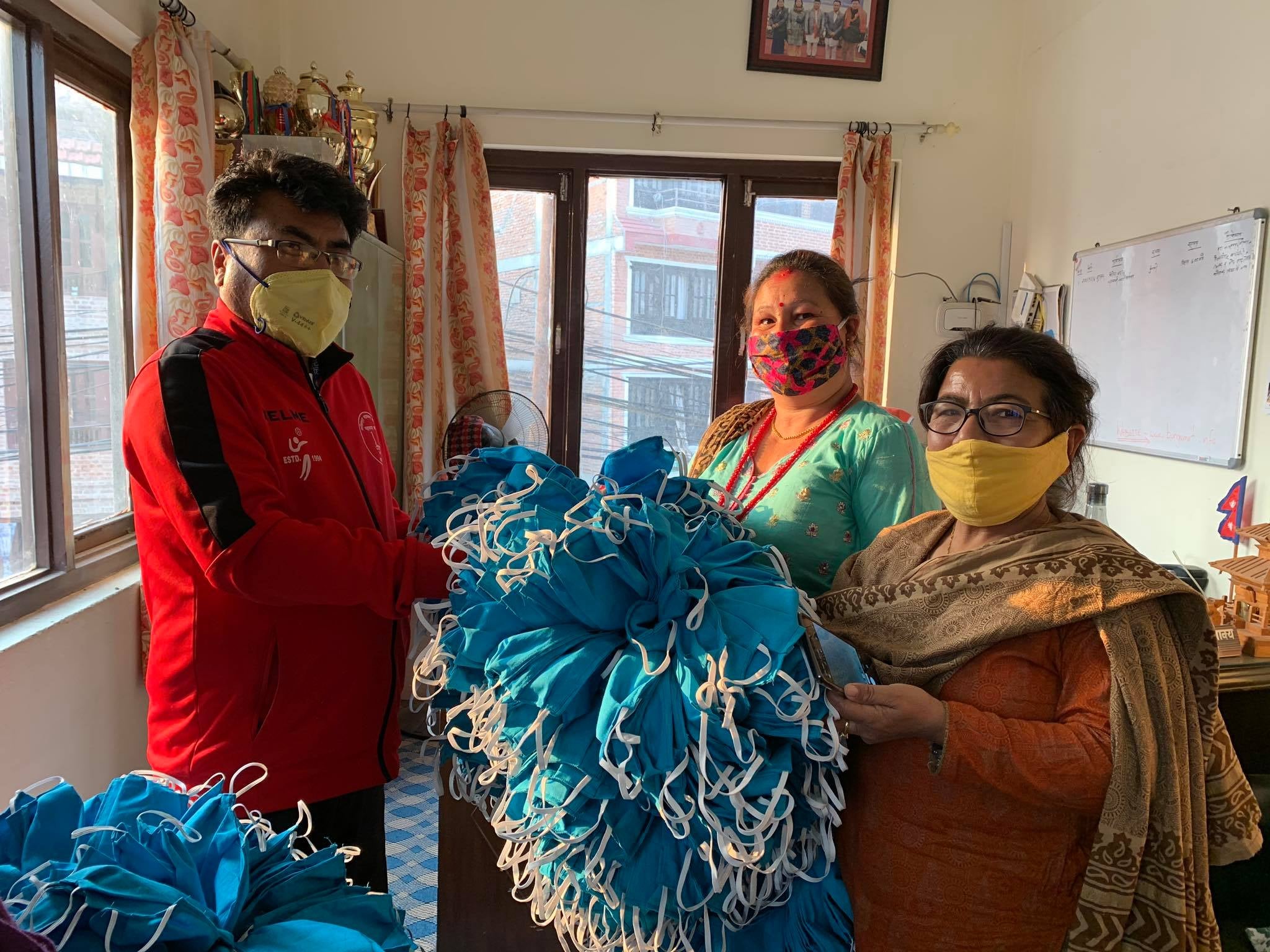 Local officials in Nepal hand out masks and sanitizer to protect against COVID-19 made by local handicraft workers
©UNHabitat