Nairobi, 19 November 2019—Over 200 participants including Ministers, Ambassadors, NGO representatives and other stakeholders gathered for the resumption of UN-Habitat's First Executive Board meeting which the agency's Executive Director called "a momentous occasion." 
The Executive Board is a part of the wider UN-Habitat Governance architecture that also includes the UN-Habitat Assembly, which met for its First Session in May and the Committee of Permanent Representatives. The Board is composed of 36 Member States representing all the regional groups and has oversight and monitoring roles.
At the start of the meeting, the Chair of the Board, Daniel J. Carl of the United States of America, reminded everyone that the Executive Board first met on the sidelines of the UN-Habitat Assembly and it was decided to suspend that meeting and resume it in November.
Mr Carl said it was "crucial that together we all build on the opportunities presented by the new governance structure of UN-Habitat. I count on your support in maintaining the milestone already achieved."
The two day meeting is discussing UN-Habitat's annual work programme and budget, the annual report on the implementation of the Strategic Plan, financial, budgetary and administrative matters, the implementation of resolutions and decisions adopted by the UN-Habitat Assembly and the implementation of the normative and operational activities of UN-Habitat.
In her remarks, UN-Habitat Executive Director Ms. Maimunah Mohd Sharif said UN-Habitat's mandate to promote sustainable urbanization was now more relevant than ever.
"Sustainable Development Goal 11, as all of you know, is the 'docking station' for the Sustainable Development Goals with the New Urban Agenda as a means to achieve them. At UN-Habitat, we are very confident that consistent adherence to planned urbanization will help all of humanity secure a better future for our next generations," she said.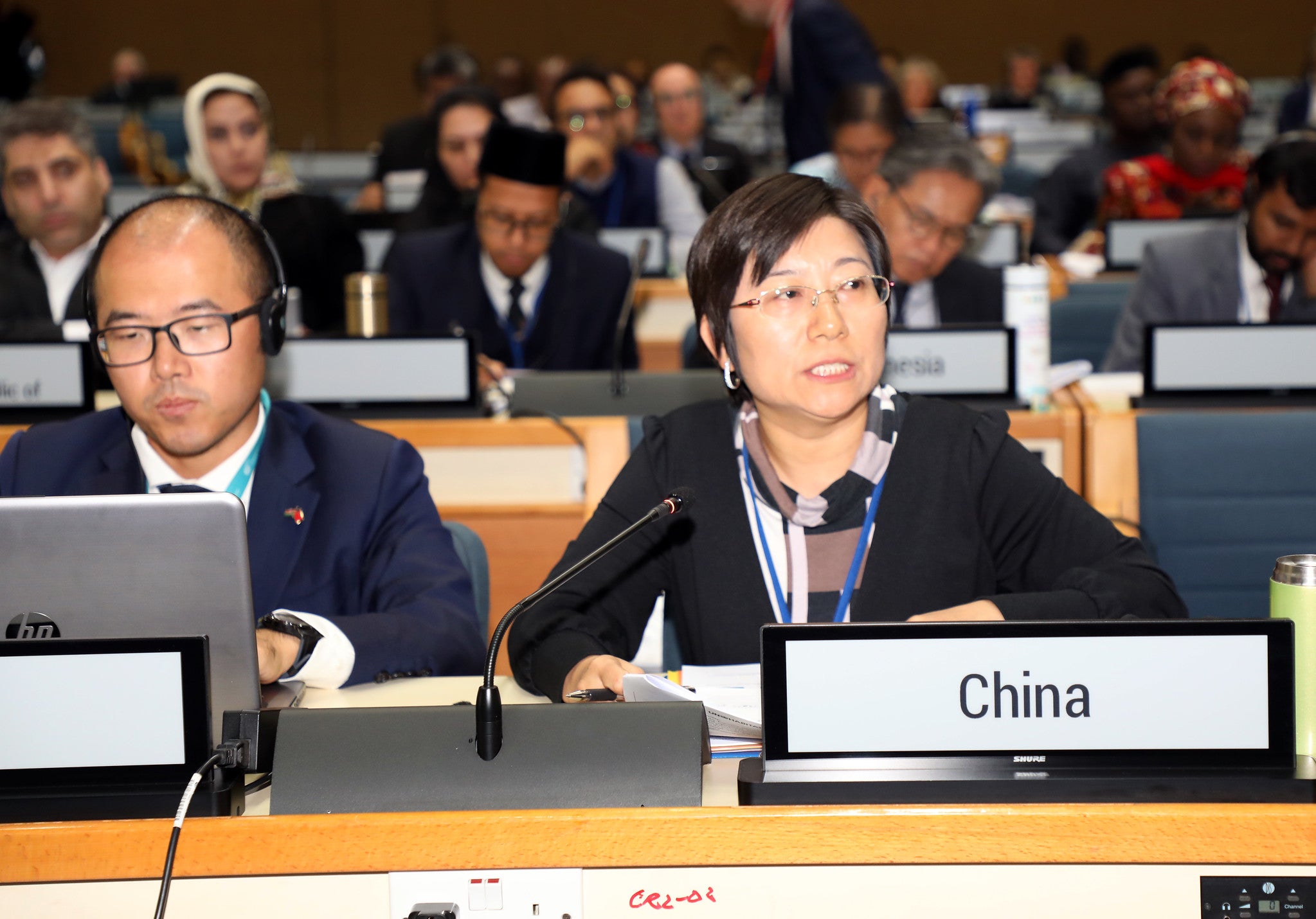 [UN-Habitat/Julius Mwelu]
In a speech read on his behalf by Chief Administrative Secretary Chris Obure, Kenya's Minister for Transport, Infrastructure, Housing and Urban Development James Macharia spoke of the importance of UN-Habitat's mandate.
"This resumed meeting of the Executive Board accords us an opportunity to execute our mandate of building a reinvigorated, strengthened, efficient and effective UN-Habitat," he said.
During the day the Executive Board meeting discussed financial, budgetary and administrative matters and the annual work plan and budget. UN-Habitat outlined the Strategic Plan 2020-2023 aimed at streamlining the organization and consolidating areas of work for integrated impact.
There were interventions and questions from Member States from all regions.
"In the face of challenges and opportunities associated with urban sustainability, the new governance structure came in good time. Let us seize it," said the Permanent Representative of Brazil to UN-Habitat, Ambassador Fernando Estellita Lins de Salvo Coimbra.
"I am confident and optimistic that we can all work together to ensure that UN-Habitat contributes meaningfully in this next decade of action towards the Sustainable Development Goals," stated the UN-Habitat Executive Director.
[UN-Habitat/Julius Mwelu]