Cairo, 9 March  2021 - Chairman of the General Organization for Physical Planning, Egypt and UN-Habitat kick off preparations of the strategic urban plans for the cities of Abu Zanima and Ras Sidr located in the South Sinai Governorate.
The Strategic plans will improve the quality of life for 16,000 inhabitants at Ras Sidr and 7000 in Abu Zenima by enhancing their standard of living by ensuring the consolidation of justice, social inclusion, and participation of all citizens in social life.
The UN-Habitat's adapted methodology addresses the top-end planning approach through a comprehensive understanding of the opportunities, challenges, and potential competitive advantages of the urban context, the socio-economic profiles, and structures of Abou Zinema and Ras Sudr cities. The two cities' strategic urban plans will interoperate and integrate with the development in the South Sinai governorate, aiming at optimizing the competitiveness of the city with local potentials to ensure sustainable development and conservation of resources and environmental distinction.
The meeting was moderated by Ahmed Adel (Project Manager) and Bassem Fahmy (Programme Manager), who introduced important principles for alignment with the tourism strategy through highlighting identity, unique character and natural resources according to the sustainable development goals ( SDGs), the new urban agenda (NUA), and Egypt's Vision 2030. The discussion shed light on designing the Key performance indicators "KPIs" and focused on functional integration between cities and their regional domains.  Better resource management tools were emphasized in each of the two cities in a way that helps to create urban hubs based on sustainable and diversified economic bases in light of the regional visions and the city-wide approach.
The project ensures a participatory approach in developing plans and integrating inputs from all concerned entities with tested methods, guidelines and tools for inclusive urban growth and promoting sustainability, efficiency, and equity through planning and design at multiple levels and scales.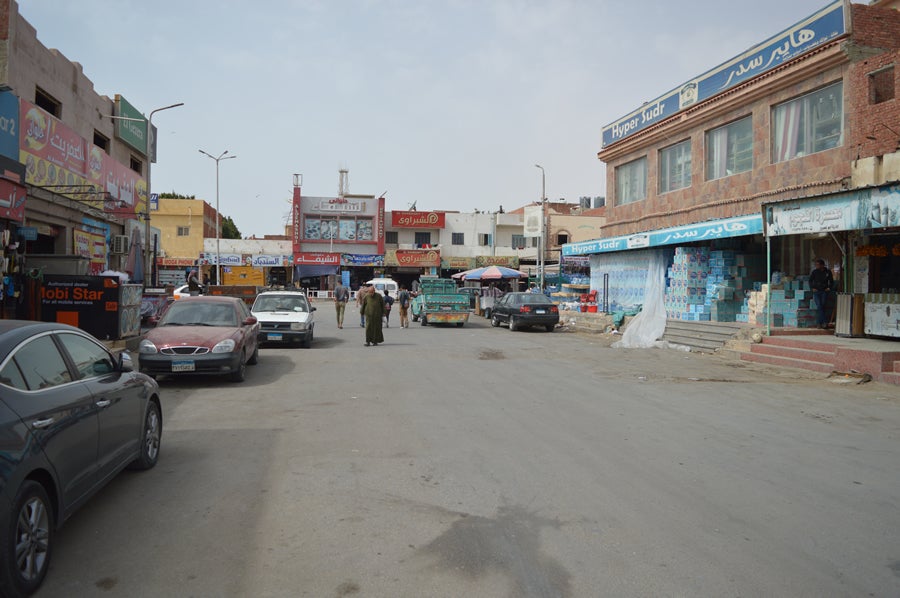 [UN-Habitat/Mohamed Khlaed]