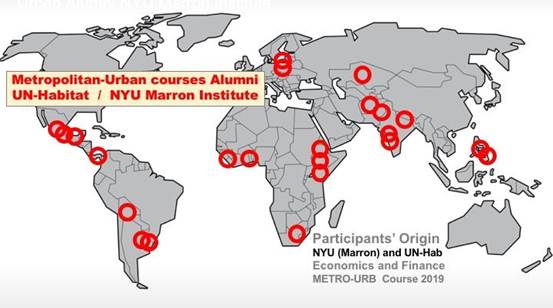 Economic and financial expertise are essential to plan for Sustainable Development, so UN-Habitat and New York University's Marron Institute conducted the first five day course on 'Urban Metropolitan Economy and Finance in a Global World'. This executive course was aimed at city leaders as was held in  at New York University
"Finance and Economy are necessary to achieve the New Urban Agenda and the Sustainable Development Goals" said UN-Habitat's Executive Director Maimunah Mohd Sharif during the opening session on 15 July 2019.
The course provides an overview of various aspects of metropolitan economy and finance. It fosters conversations between mayors, senior technical officers, finance officials, and urban planning experts on how to design, finance, and implement projects to effectively manage urban growth and act in a new metropolitan scale.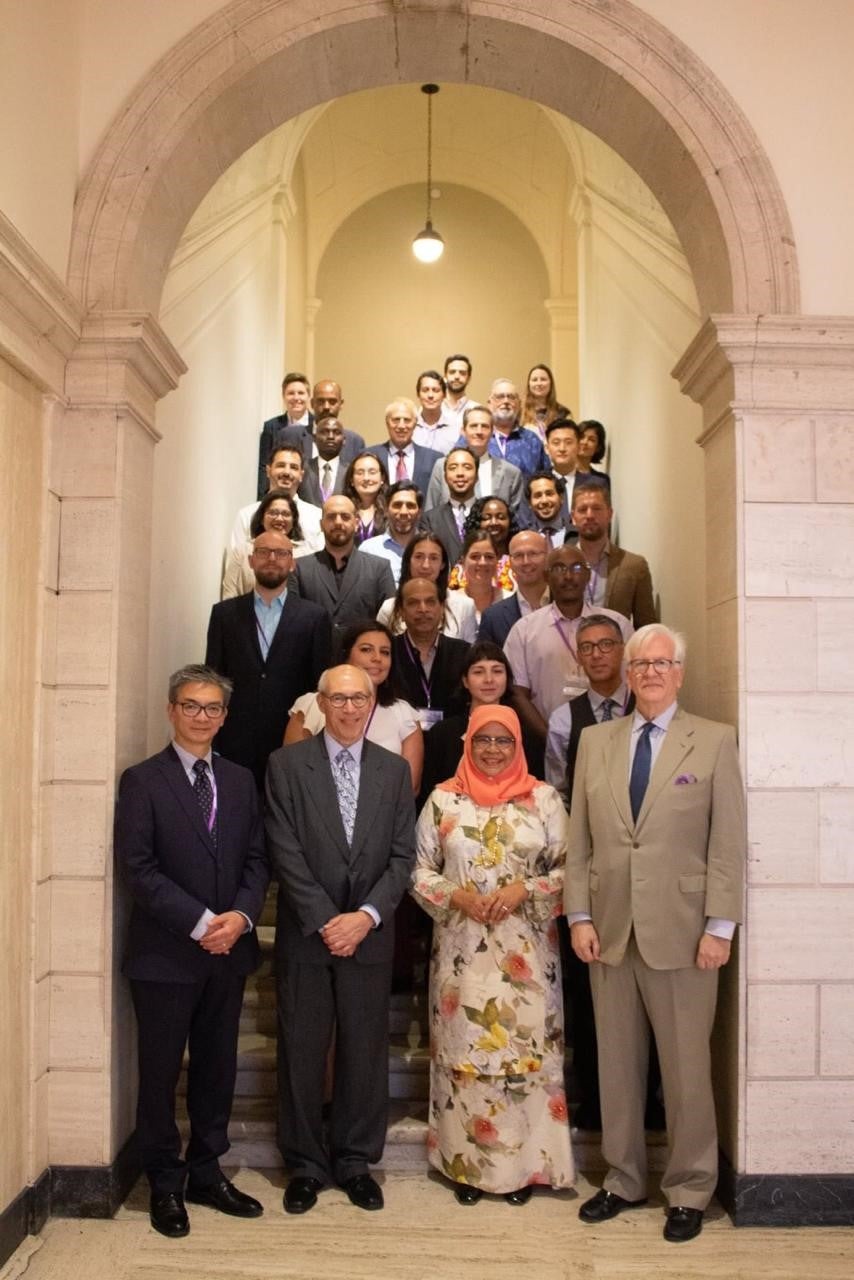 The course instructors are global experts in their fields. The line-up includes: Solly Angel, Roy Bahl, Alain Bertaud, Elizabeth Deakin, Pedro Ortiz, Martin Smolka, Stephen Malpezzi, Robert Buckley and Sylvain Duca. The participants in attendance hailed from Argentina, Colombia, Costa Rica, Ethiopia, India, Kenya, Kazakhstan, Mexico, Philippines, Poland and Uruguay. They also represented a variety of disciplines from government ministries of finance and local governments to academia.
Niño Alvina, Director at the Department of Finance in the Philippines, says this course will help strengthen land value capture policy being developed to recover the gains of infrastructure investments. Amlaku Adamu, manager of a World Bank-funded urban development project in Ethiopia, discussed how the best practices shared in the course will support his country in advancing more efficient and sustainable urbanization.
Clayton Gillette, Director of the Marron Institute, said cities are essential for economic development and they need strong governance and technical resources. Pedro Ortiz, Professor at Marron Institute, emphasized the need to improve metropolitan governance for better policies. Marco Kamiya, UN-Habitat's Urban Economy Branch Coordinator noted this first edition of the course will provide the basis for city leaders to produce feasible projects.
The activity was supported by SIDA, the Swedish International Development Agency, as part of the program to strengthen urban economy and finance for SDG11 and the New Urban Agenda.
Keep an eye on the UN-Habitat website and social media – the second edition is coming in 2020!