19 January 2021 – As soon as the first COVID-19 cases were discovered in Kenya in March last year, UN-Habitat turned to the youth-led groups in informal settlements and slums to partner on the response.
By International Youth Day on 21 August, over 2.5 million handwashes had been done at the various facilities run by the youth in informal settlements in Kenya.  In addition the youth were  distributing masks, creating murals to communicate to the general public about COVID-19 prevention and providing support to women and children facing challenges such as increased violence and inability to access education.
The youth projects did not stop in Kenya and a few months later, a second wave response was undertaken as part of a larger coalition with 34 youth-led organizations, the private sector and local and national governments in Somalia and Ecuador as well.
This work of UN-Habitat through the Participatory Slum Upgrading Programme and its partners has been recognized by the UN Secretary-General, with the programme being shortlisted for the 2020 Secretary-General Award in the "innovation" category.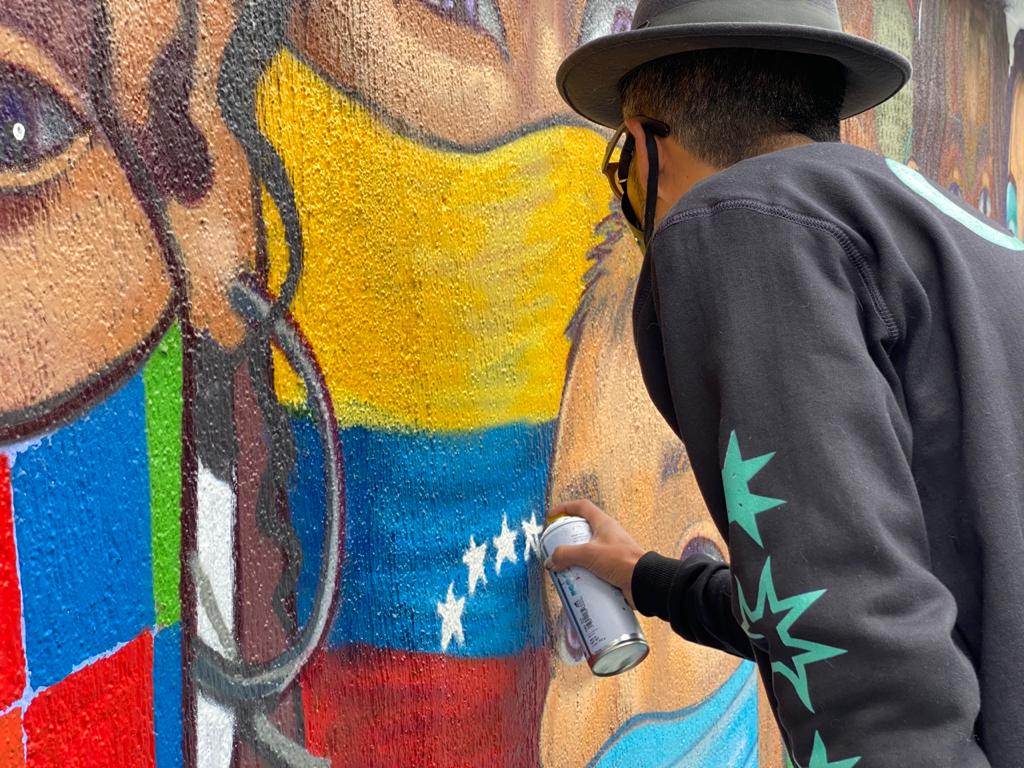 [UN-Habitat/Kirsten Milhahn]
"We are honoured that the Secretary-General has short-listed the Youth-led Emergency COVID-19 coalition," said Douglas Ragan, UN-Habitat Programme Management Officer.
"The youth groups in informal settlements and towns globally have been on the frontline protecting and supporting local residents. It is the communities who are best placed to know the extent of the challenges posed by COVID and to come up with innovative solutions."
In Ecuador,  Dialogo Diverso, a youth organization, partnered with UN-Habitat to create two murals promoting the voices of the LGBTQ/I community during the pandemic.
The murals, "Faces of COVID-19" and "Trans Memories", were placed at the Cultural Square of the Ministry of Culture, Quito with support from the Ministry and the Secretariat of Social Inclusion. Several media organizations reported on the murals and 22,000 people watched the launch online. The project also facilitated the making and distribution of reusable face masks made by local women.
The winners of the Secretary-General's Award will be chosen by UN personnel who can vote online from 19 January to 2 February 2021.