Mombasa, Kenya December 2019 – Young people from Kenya's coastal region called for more support to effectively engage in the Blue Economy sectors at the Youth and Blue conference, Harnessing Economic Opportunities for youth through innovation convened by UN Habitat with the support of the Canadian High Commission.
At least 150 youth shared their ideas on enhancing youth innovation, building strong partnerships with the private sector and other stakeholders, finance and increasing the number of youth economically benefiting from the Blue Economy. They called for assistance in the areas of information, skills and knowledge development.
"Blue Economy is about sustainable development, employment and wealth generation for the youth. It is the youth future. Things have to be different," said Kelly Banda, a youth representative
"Youth involvement in Blue Economy is vital. We urge national and county governments to develop plans to bolster the blue economy for the youth in Mombasa county and the coastal region," he added
The Canadian High Commissioner, Lisa Stadelbauer said: "Canada is glad to be part of Kenya's effort towards the realization of Kenya's ambition of Blue Economy & competitive maritime trade. We'll continue supporting Kenya's efforts to position the blue economy sector as a key driver of the country's transformation."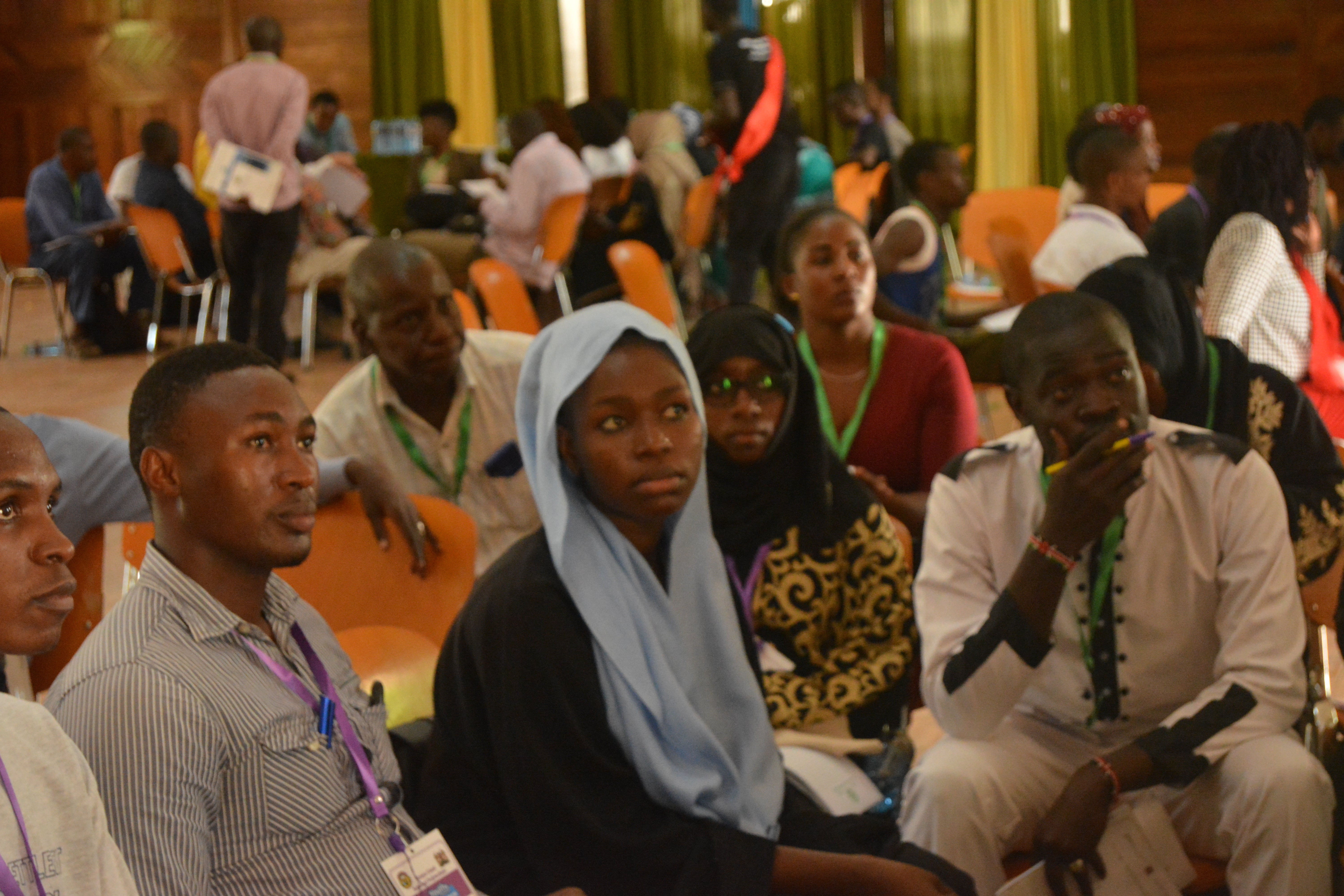 Young people attending the Youth and Blue Conference in Mombasa, Kenya
UN-Habitat
The head of UN Habitat's Youth Unit, Doug Ragan said: "There is need for more efforts to accelerate development of young people and to specifically advance the economic development."
"The realization of the full potential of the Blue Economy requires the effective inclusion of marginalized groups such as women, youth, local communities and underrepresented groups who often face additional barriers when it comes to economic opportunities in coastal cities" he added
Dr. Kevit Desai, Principal Secretary in the State Department of Vocational and Technical Education (TVET) in the Ministry of Education, called for technical training of the youth. "I am confident that the enhanced training will bring out the best in our talented young people," he said
Other speakers included Ilhan Abbas, Chief Officer, County Government Mombasa, Mary Muthoka, Principal of Kenya Coast National Polytechnic, Dr Kipkirui Langat, the Director General TIVET and representatives from youth led organizations and the private sector.
Some of the partners already engaged in the Blue Economy sector who guided the parallel sessions included Radicle Global, Kenya Coast National Polytechnic, and Kenya Education for Employment Program, The Youth Congress, Government of Kenya, Kenya Maritime Authority and Kenya Marine Services.