Khartoum, Sudan, 22 April 2022 – When the first case of COVID-19 hit Sudan on 12 March 2020, it created more than a national dilemma that most countries in the world also had to deal with. It also exacerbated continuous annual flooding that displaces many thousands of people and destroyed uncounted homes through the country.
To make matters worse, many of those affected by the pandemic were from the capital's Almansora neighbourhood a peripheral area of the capital that is characterised by high rate of urban poverty, and vulnerable population – mostly internally displaced persons, iDPs. More than 80% of shelters are built using temporary materials (mud, straws, plastic), the poor population had to rebuild their units after each flood.
In Sudan, the annual rainy season, leading to persistent flooding, usually lasts from June until October or November, affecting approximately 200,000 people each year.
The double disasters provided an opportunity for cooperation between UN-Habitat, the Government of Sudan, the Alwaleed philanthropies, and the Swedish aid agency SIDA to launch the Support and advocate to the Most Vulnerable to Pandemic Coronavirus/flood in informal settlements in Khartoum project.
The project, which was launched last year, not only provided an opportunity to alleviate the effects of the pandemic in the Almansora neighbourhood, but also gave birth to creating a local association that provided construction training to men and women who can now support their families better and live in more robust houses.
Using an environmentally-friendly and low-cost construction technique named stabilised soil block (SSB), UN-Habitat trained 66 members of the impoverished Almansora neighbourhood residents how to build and repair houses that mitigated climate change by resisting floods.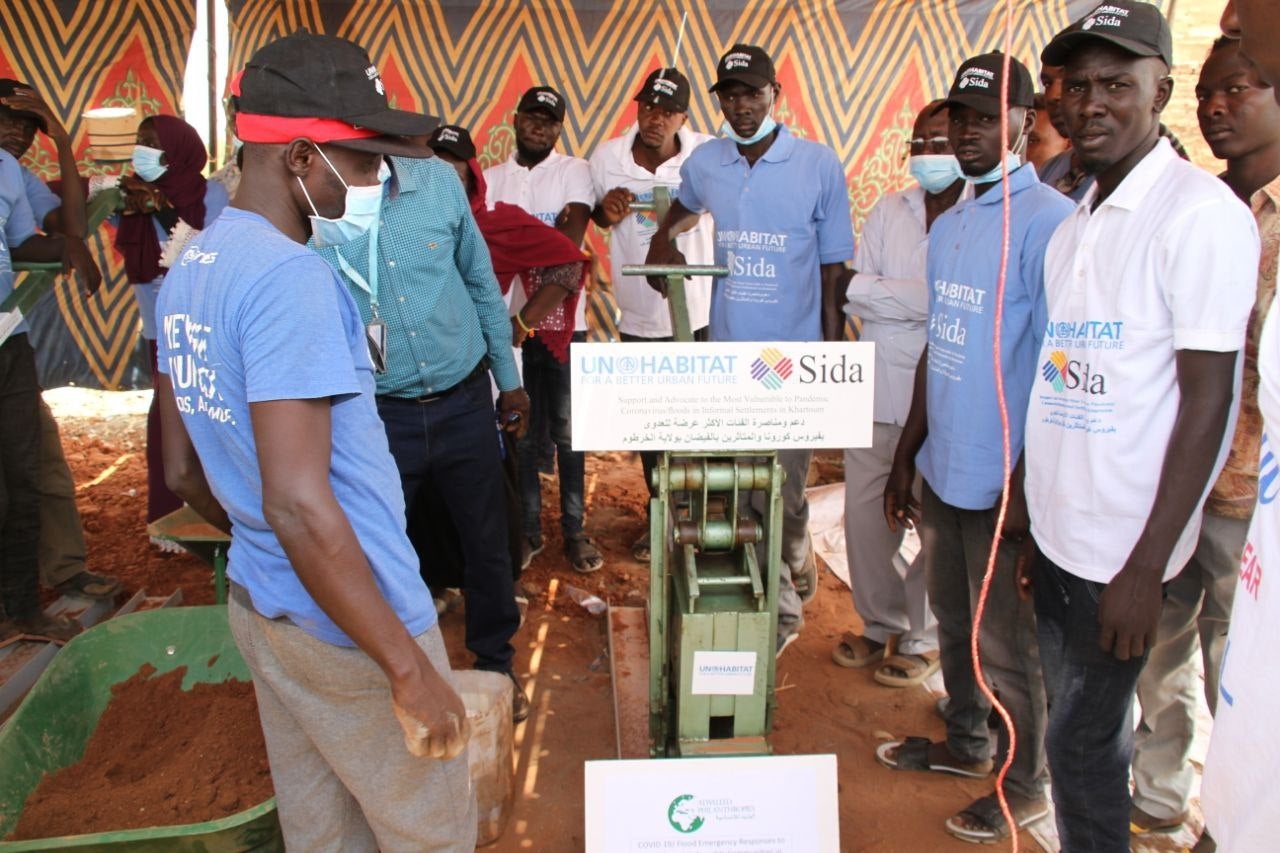 UNHabitat/William_Mwitidio
Stabilised soil blocks are bricks that are made from mixed soil that are often found on and around various construction sites. Mixed with cement, water, and sometime other additives, they are compressed using SSB machines. In recent years, they have become particularly popular because they are energy efficient and their production process produces less CO2, thus being more environmentally friendly.
Households' owners contributed to the activity by securing and storing building materials, helping in site preparations, clearance and some of the construction activities. They have also managed to complete the nearby boundary wall of their houses using the rest of SSB blocks produced.
Two sample models were built last year to act as "proof of concept," leading to the construction of four more this year. There are 12 outstanding orders for new houses, starting in May after the end of the Holy Moslem month of Ramadan, as well as requests to build three community centres.
One of the project beneficiaries is Adam Abou whose house was damaged multiple times by floods.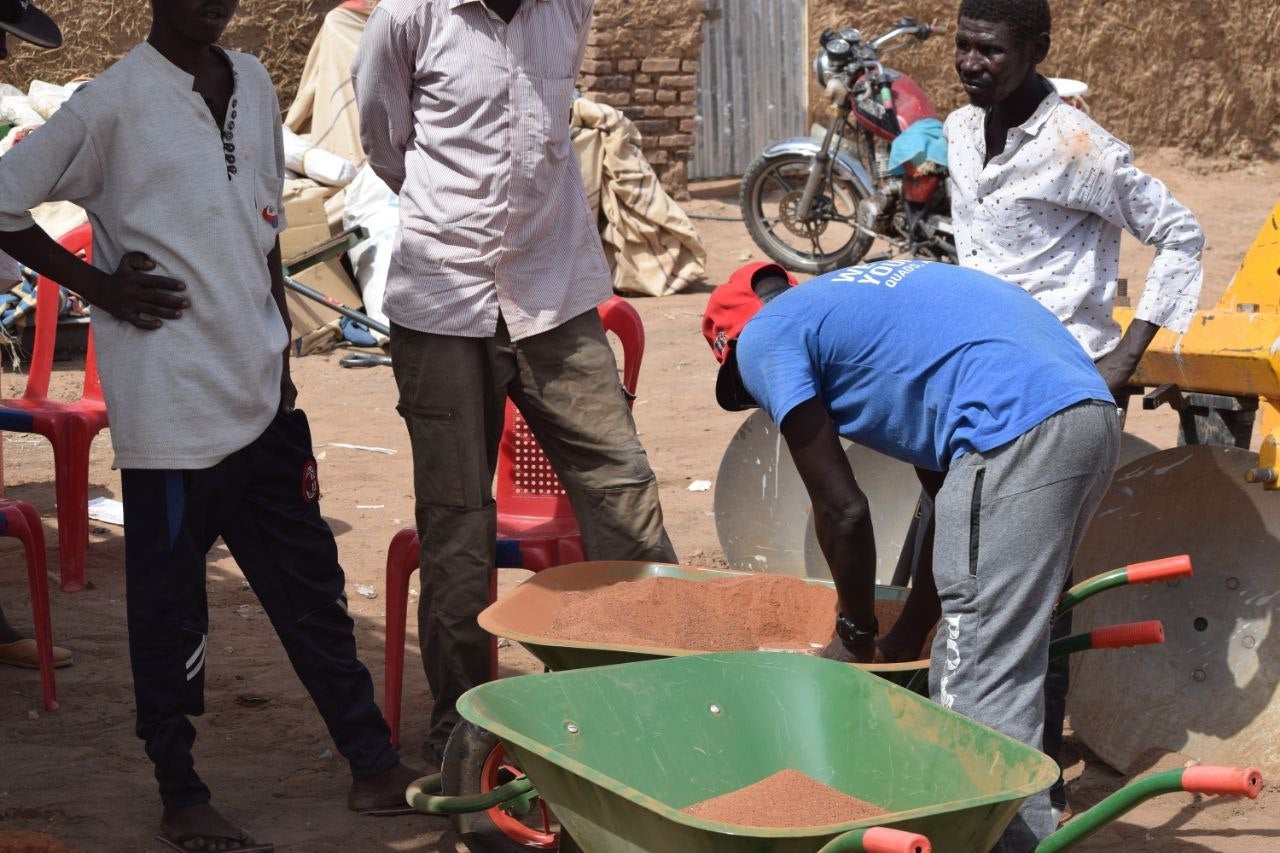 UNHabitat/William_Mwitidio
"My house in Almansora was totally destroyed by floods in 2018," Abou says. By the time he made shelter from plastic sheets and wood straws a second time, the floods damaged it in 2020. It was only thanks to the volunteers working with the new association and the SSB construction technique that he and his family of six now at least have a one-room shelter to call home.
"Some people didn't believe the new blocks worked so they soaked them in water for a day. They were very impressed by the quality," he said.