Lilongwe, Malawi, 22 April 2022 – As the impacts of climate change are increasingly felt across south-east Africa, an integrated approach is critical to strengthen climate action, improve urban environments and resilient settlements for the urban poor.
This is a key component of UN-Habitat's Flagship Programme: RISE UP; a global initiative which privileges the role resilience and the socio-economic prosperity of urban poor communities in the Global South, by reducing climate change related disruptions to livelihoods and improving basic service provision.
Recently, three countries were selected to pilot nature-based solutions (NbS) in the context of informal settlements: Morondava, Madagascar; Lilongwe City, Malawi; and Honiara, Solomon Islands.
In the past month, UN-Habitat launched the pilot in Malawi, introducing a Vegetative Cover Restoration Campaign designed as part of the wider Lilongwe Ecological Corridor initiative.
The project, funded by the Swedish International Development Agency (SiDA), is implemented by the Centre for Community Organization and Development (CCODE) to support those living in the nation's capital.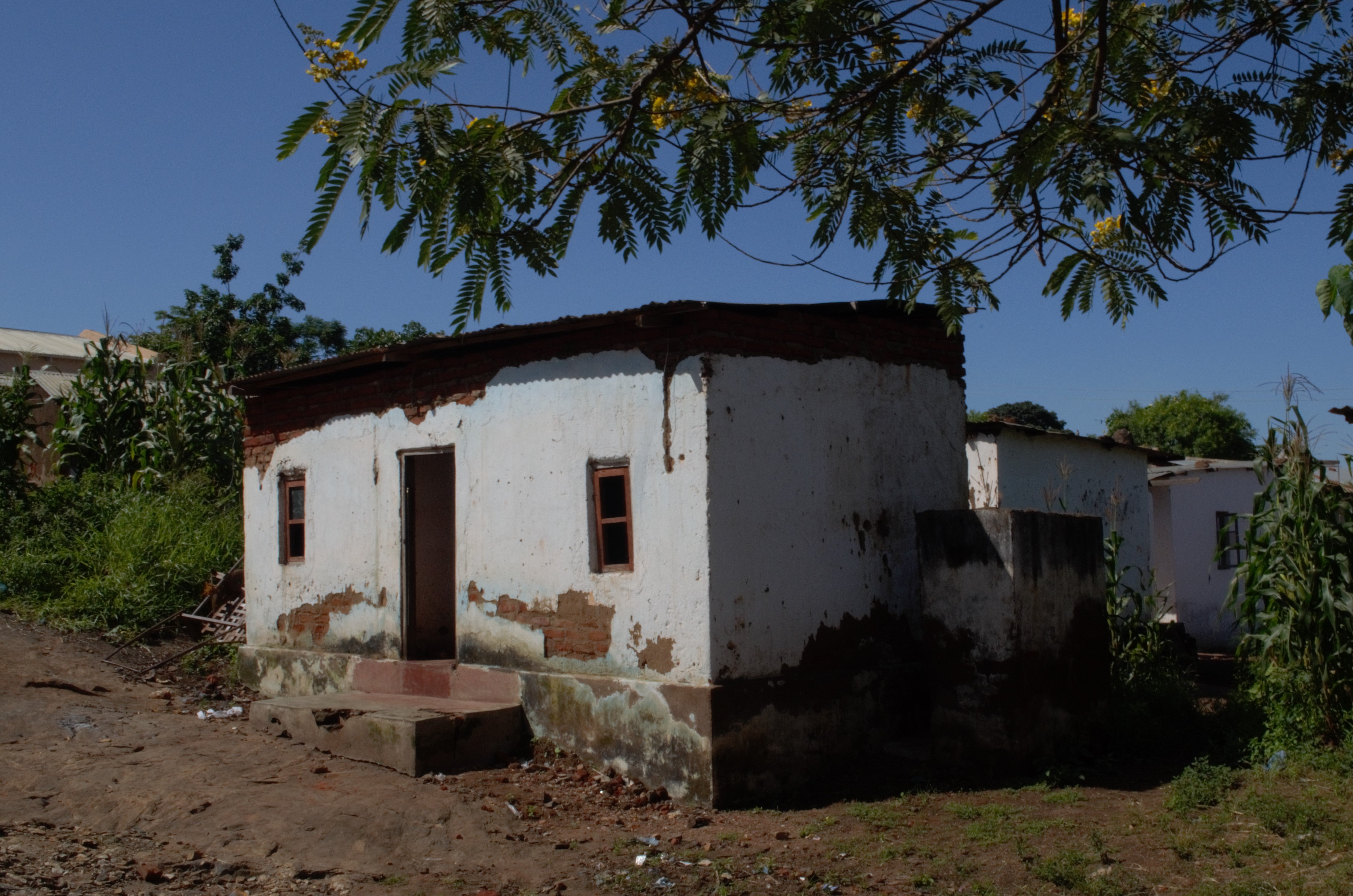 UN-Habitat
Lilongwe has expanded rapidly over the last 30 years, leading to a loss of vegetation – particularly on the edge of riverbanks – and infringements on natural lands, which has left many acutely exposed.
Risks accompanying the now recurrent storms in the rainy season are exacerbated by anthropogenic factors such as an unregulated urban sprawl, a solid waste management crisis and excessive constructions on previously natural land. In this context, need for a shift towards restoration is clear.
Three-hundred hectares of land are expected to be vegetated throughout the city, restoring vegetative cover and strengthening the city's connection nature.
"This project…address the aspirations of Lilongwe City as it speaks directly to the Strategic Plan for the City, as well as the Lilongwe Ecological Corridor Initiative; this project does not belong to the City Council. It is yours [communities] and you ought to take ownership and lead in implementation" Gift Katsamira, Lilongwe City Council's Chief Executive Officer, said.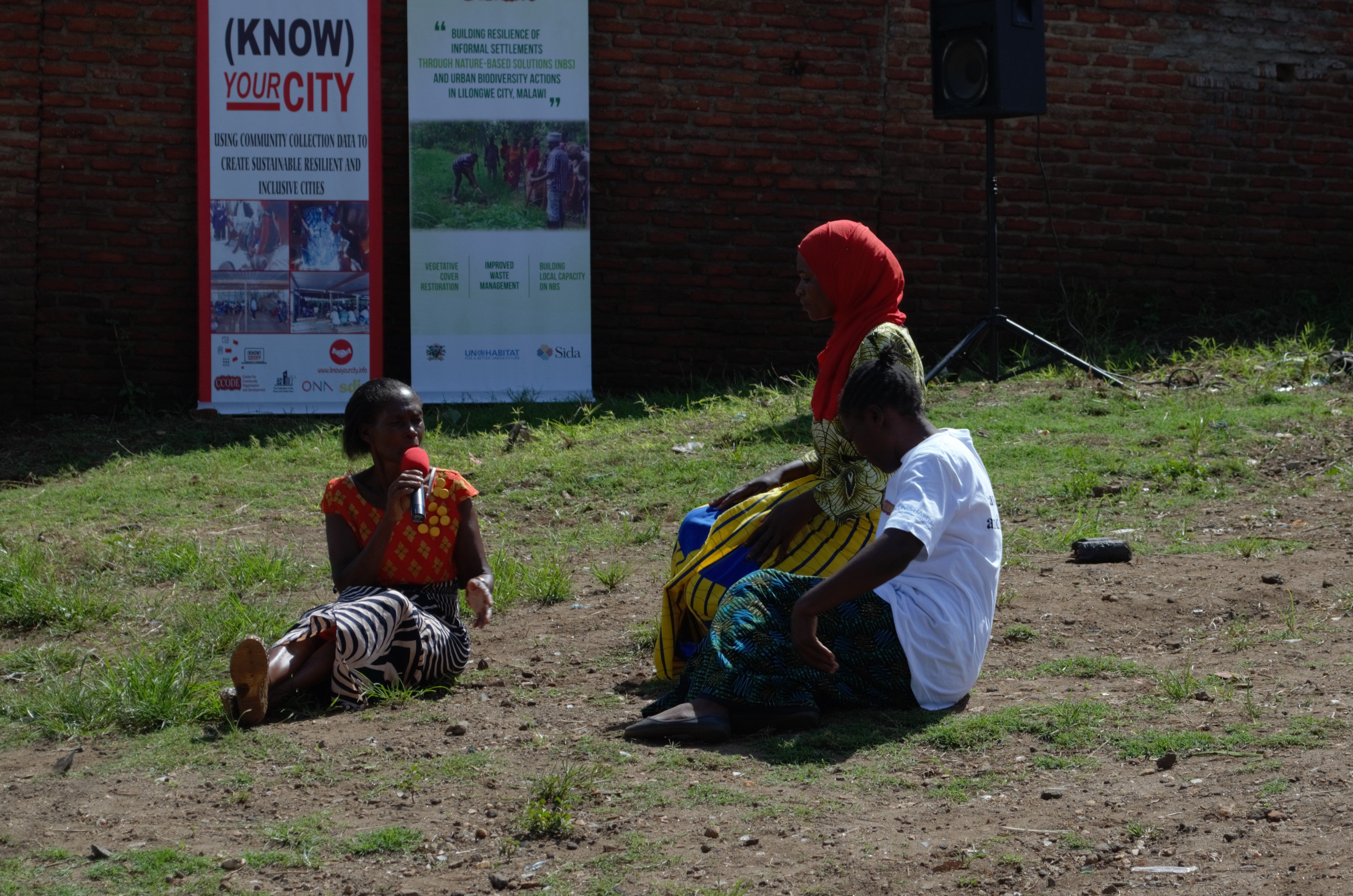 Nature restoration is an integral tool in improving preparedness to climatic events. As a departure from reactive responses to climate change, it highlights the importance of working with nature rather than against it to protect communities and their livelihoods. This is not only an effective strategy to reduce the impact of flooding but to support cities attempts to improve biodiversity.
To ensure the success of this project, community engagement is critical. In the past, initiatives failed to gain traction. Many trees have not survived due to a lack of care or theft.
In response, CCODE, in partnership with Lilongwe City Council, are engaging communities, developing local governance structures on an array of issues such as disaster risk management, mobilisation and sanitation, and raising citywide awareness engaging schools, block leaders and the private sector on the importance of NbS for community resilience.
In the future, the council aims to expand the role of residents beyond the rainy season, encouraging them to take initiative and to assist in the preservation and maintenance of planted trees. This aligns with Lilongwe's longer-term intention: to inspire citizens take ownership of their natural environment.
The pilot intervention, alongside initiatives such as the Lilongwe Ecological Corridor initiative, promise an alternative and greener vision for Lilongwe. Malawi continues to build on the progress made in Africa, pioneering nature-based solutions alongside ecosystem-based adaptation measures, to serve as an example both across the region and the globe.
The project's universal message is that interventions which integrate climate change adaptation, biodiversity and resilience go hand in hand. More must be done to shift the balance of programmes from one of shock-response to disaster risk management.