Stonetown, Zanzibar, 18 October 2019 - Planners for Climate Action (P4CA), a cooperative initiative, convened by UN-Habitat, is comprised of associations of planning practitioners and planning educators, collectively representing tens of thousands of planners worldwide, as well as other partners active in this area. Planners for Climate Action's mission is to catalyze and accelerate climate action through responsible and transformative urban and territorial planning practice, education and research.  From 14 to 17 October, the first P4CA Climate Action Studio took place in Zanzibar, a small island at threat of the heavy impacts of climate change.
The Zanzibar archipelago is facing many threats of climate change – increased precipitations and floods in particular – and needs to address upcoming pressing challenges in growing urban areas. The current increase of informal settlements and rapid unmanaged urban sprawl are also major challenges for the islands, increasing its rapid carbon footprint and having to face multiple risks putting people and activities at threat. Dr. Muhammad Juma, Director of Urban and Rural Planning (DoURP) of the Government of Zanzibar, emphasized the 'urgent need to train new planners in this crucial moment as climate change challenges are increasingly in the islands'. 'We need to build capacity of the new generation of planners to handle critical issues linked to climate and rapid urban growth. New specific planning and design skills are required to bring back nature into cities and guide urban development'.
This P4CA Climate Action Studio had for objectives the assessment of critical climate change challenges and advising the Department of Urban and Rural Planning (DoURP) of the Government of Zanzibar on low-emission and adaptation needs and approaches. It was also meant to provide training sessions to planners in order to increase their capacity to address climate change challenges through adaptation and mitigation planning processes using adequate tools. Finally, the studio was meant to identify catalytic urban interventions that can increase adaptation and mitigation in the island.
The studio was an opportunity to promote the use of natural systems into planning and design of future areas of Zanzibar. To that end the Studio introduced the blue-green networks planning and design approach based on water and nature elements, green technologies, low-carbon and climate-resilient infrastructure.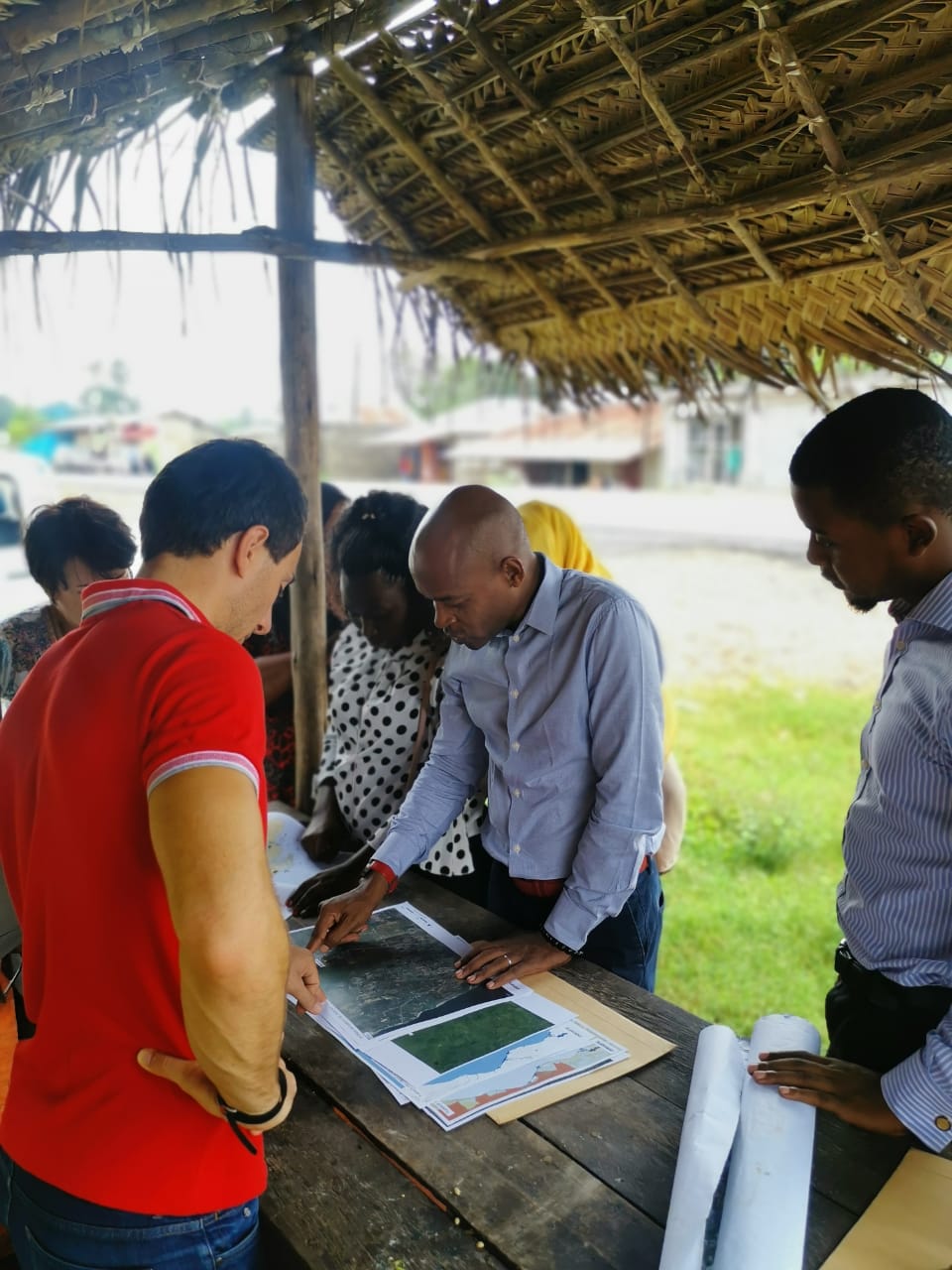 UN-Habitat
Urban planners from different backgrounds were part of the team: the global urban planning firm Arcadis, the global association of planners ISOCARP, the CityLab Dar es Salaam (Ardhi University, Tanzania), as well as the UN-Habitat's Urban Planning LAB and Climate Change Planning Unit.
This diversity allowed a very rich exchange of ideas, approaches and good practices during the three-day studio through presentations of solutions and approaches to tackle climate change, run by UN-Habitat, ISOCARP and Arcadis, and an immersive site visit for strategic city wide planning of the town of Mahonda, located 25 km north of Stone Town. This was followed by a strategic planning session that enabled the identification of catalytic projects such as urban regeneration, neighborhood gridding, green networks.
The intention is to apply the P4CA Studio approach in other contexts requiring urgent climate action. This first Studio has been an experiment that P4CA members would like to replicate in other countries and cities around the world. By articulating capacity-building and practice in particular locations, the P4CA Studios have the potential to help guiding planners address new pressing climate change issues. They can also demonstrate the power of urban planning practice in supporting effective climate action by national governments and local authorities.