Brussels, 14 November 2019 - European parliament held a high-level policy session on 11 November 2019 to explore reasons why sustainable urbanization was critical for development. It was organized by European Parliament's Urban Intergroup, the European Commission and UN-Habitat.
The event brought together Members of the European Parliament, European Union Member State representatives, European Commission staff, UN agencies, development partners, think tanks and prominent thought leaders in global academia to discuss practicable recommendations and tools in using sustainable urbanization as driver of development.
Mr. Jan Olbrycht, Member of the European Parliament (MEP) set the stage by introducing the background to this policy session as originating from the project "Supporting the Urban Dimension of Development Cooperation: Increasing financial capacities of cities from developing countries to deliver productive and sustainable urban development". This project was requested by the European Parliament, financed by the European Union and implemented by UN-Habitat. He highlighted the urgent need to take the SDGs seriously instead of allowing the word sustainable become meaningless terminology.
This notion was re-emphasized by Mr. Felix Fernandez-Shaw, Director, Policy, Directorate-General for International Cooperation and Development of the European Commission (DG DEVCO), who reminded the audience that the urban dimension is relevant to all of the seventeen Sustainable Development Goals, not only the dedicated goal SDG 11. Similarly, the priorities of the new European Commission president Ursula von der Leyen (Green Deal, Digital Technologies, Sustainable Growth and Jobs, Migration, Governance, Peace and Security) were all closely linked to developments in cities. He explained that the policy session event took place at an important moment, as the European Union is currently programming its next budget in the Multi-Annual Financial Framework 2021-27, and DG DEVCO prioritises geographical regional and country-level programmes, where sustainable urbanisation features as an important driver.
With special reference to Africa, key note speaker Sir Paul Professor Collier, CBE Fellow of the British Academy, University of Oxford, emphasized the need for effective investment in urbanization as a crucial driver for development and economic growth. "A good city puts in place physical and institutional infrastructure to attract firms," he said, emphasizing that harnessing urbanization is the key prerequisite for African cities to become engines for productivity and livability. He underlined the urgency of investing in cities as Africa undergoes a surge of population growth and urbanization, and the need for investment is already enormous, hence if not undertaken now it will become completely unaffordable due to much higher costs of retrofitting the physical infrastructure to urban areas.
A Round Table moderated by Ms. Jennifer Musisi (Kampala, Uganda), City Leader in Residence at Bloomberg City Leadership Initiative, Harvard University, gave room for senior representatives of different financial institutions to present their current practice with urban finance. The panel consisted of Mr. Gerry Muscat, Head of Regional and Urban Development, European Investment Bank; Mr. David Jackson, Director, Local Development Finance, United Nations Capital Development Fund; Ms. Ana Beatriz Jordao Carneiro-Monteiro, Chief of Coordination Area of Sustainable Cities, AECID - Spanish Agency for International Development Cooperation; and Ms. Wallis Goelen Vandebrock, Senior Adviser, Directorate-General for Regional and Urban Policy of the European Commission (DG REGIO).
Following the round table a debate on the way forward in terms of required interventions was moderated by Professor Anthony Venables CBE Fellow of the British Academy, University of Oxford.
Key discussion items during the event related to the challenges of cities in developing countries to design bankable projects embedded in a long term integrated and sustainable urban development strategies which holistically improve quality of life for urban dwellers, the need to develop capacity for own source revenue and securing local tax base whilst creating jobs, and enabling cities to secure external funding. In this regard, shaping good relationship between central and local governments is key and the theme of climate financing is an overarching one which can bring co-benefits in a range of different urban sectors. 
Mr. Felix Fernandez-Shaw concluded that urban investment should be directed to all SDGs in the programming of the next seven years for DG DEVCO, and context analysis is key to identify proper solutions which can vary in terms of budget support, technical assistance, blended finance mechanisms and financial guarantees.
"To gather experts and practitioners around the table is an important outcome of this session," commented Mr. Jan Olbrycht MEP in his closing remarks, and he urged for improved cooperation in urban development issues, which are relevant to European cities and those in developing countries alike – albeit different in scale, the challenges discussed were universal.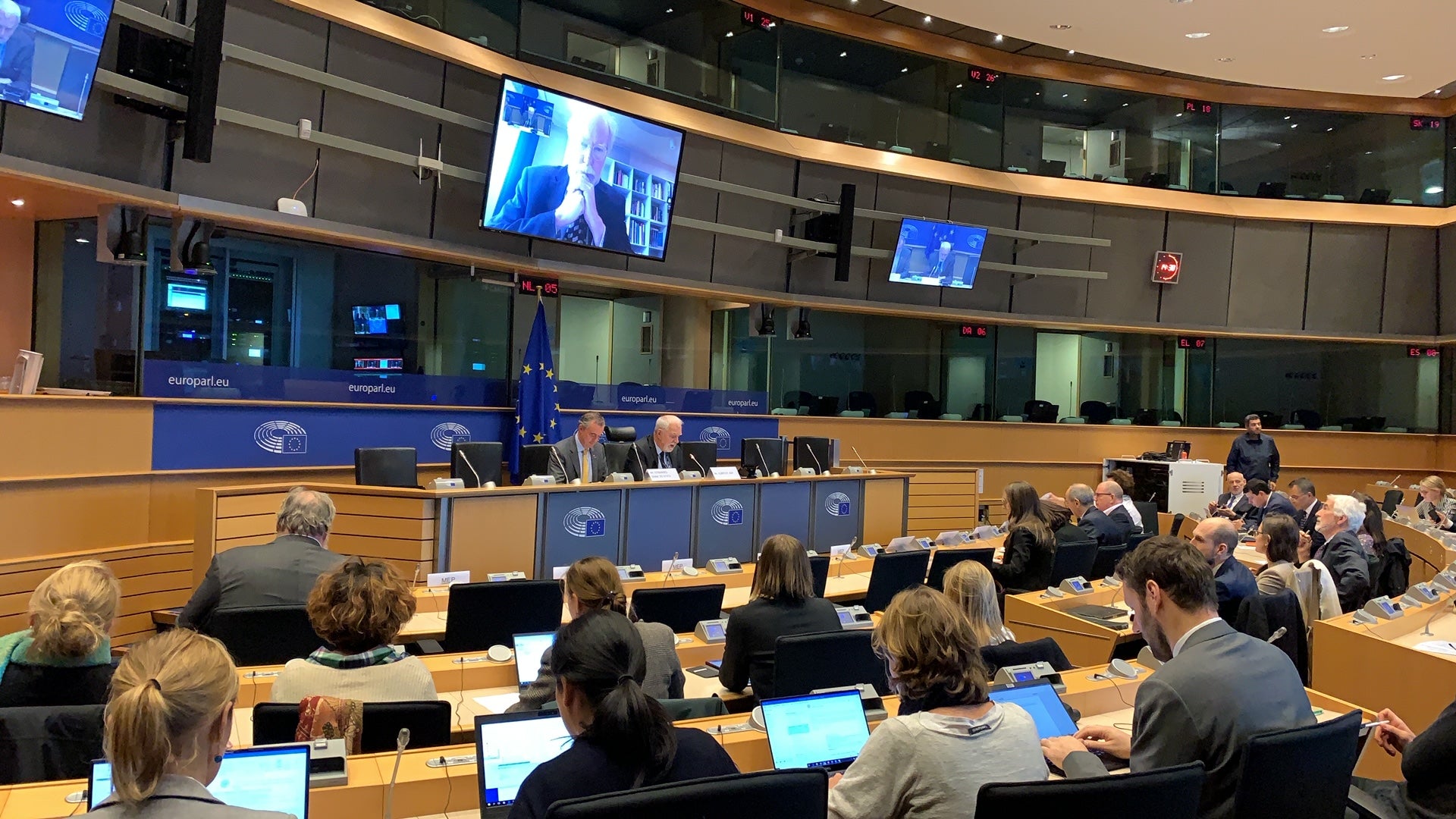 "From left to right on the podium: Mr. Felix Fernandez-Shaw, Director, Policy, Directorate-General for International Cooperation and Development of the European Commission (DG DEVCO) and Mr. Jan Olbrycht, Member of the European parliament (MEP) open the session
[European Parliament / Karol Pindur]