Kisumu, Kenya, February 2021 – A delegation from UN-Habitat visited Kenya's lakeside city of Kisumu to discuss ways of increasing cooperation.  
UN-Habitat has been supporting the preparation of landuse plans for the lakefront  area since 2013 through the Lakefront Development Initiative for the city, which is due to host the ninth Africities Summit.
Kisumu developed an Inventory of Public Open Spaces and Public Markets that has guided the city manager to reclaim public spaces for better use in addition to establishing a Valuation Roll which stipulates amounts payable to the city by landowners for land owned to ensure proper land rates collection based on UN-Habitat's Own Source Revenue Analysis.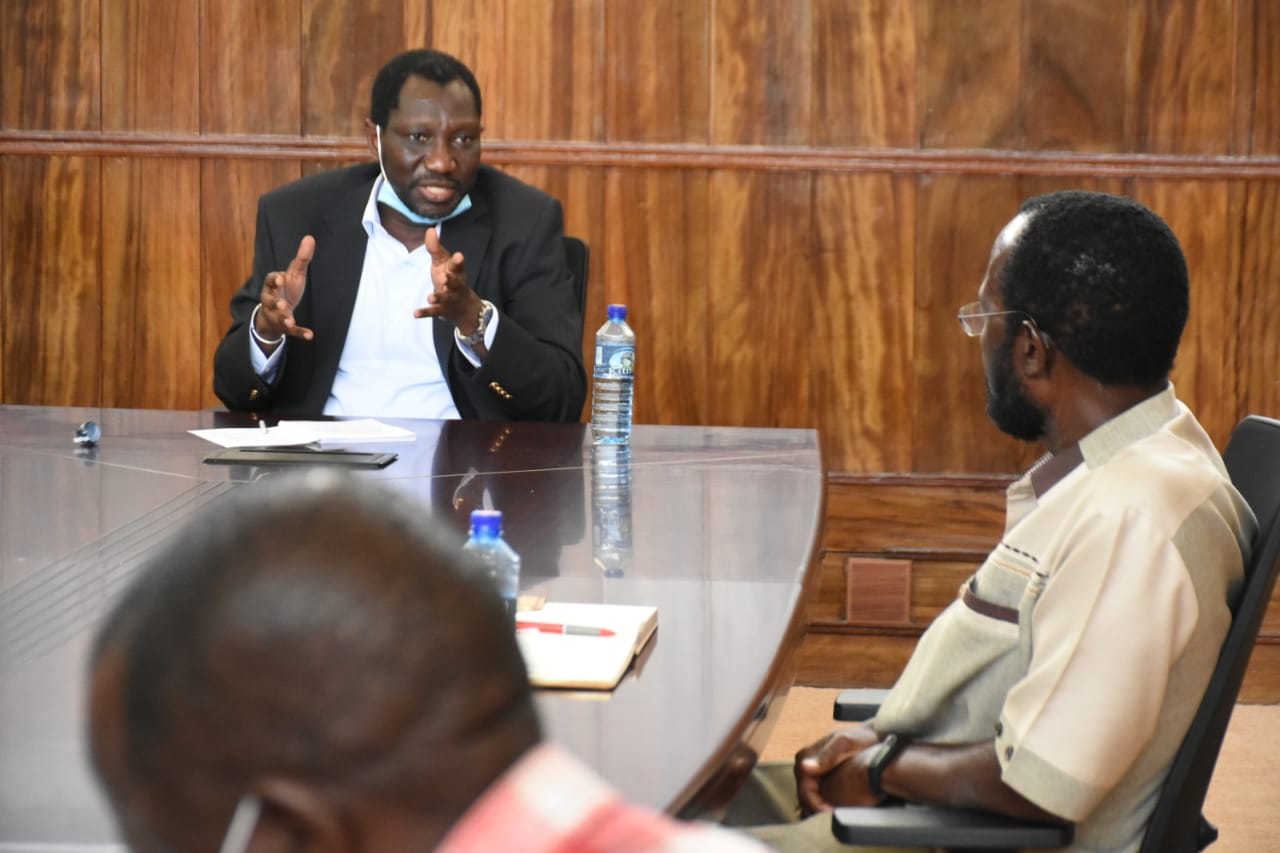 [UN-Habitat]
Recently Kisumu established a COVID-19 Multi-Agency Group on Informal Settlements supported by UN-Habitat through which community groups of people living with disabilities in seven informal settlements enrolled in the Technical and Vocational Education Training to train on job and produce quality face masks for distribution to the community with UN-Habitat funding.
Oumar Sylla, UN-Habitat Director for Africa noted that "UN-Habitat is happy to continue supporting Kisumu to achieve sustainable urban development. As a leading secondary city in Africa, Kisumu's sustained efforts towards local economic development can be emulated by urban areas across Africa and the world."
During the visit, the Kisumu Governor, Prof. Anyang' Nyong'o, launched the  Kisumu Sustainable Urban Mobility Plan. The  Plan includes non motorised transport components to assist with carbon emission reduction.
"Kisumu has the potential of reducing carbon emissions through this Plan. We look forward to contributing to climate change mitigation through such efforts in collaboration with UN-Habitat," said the Governor.