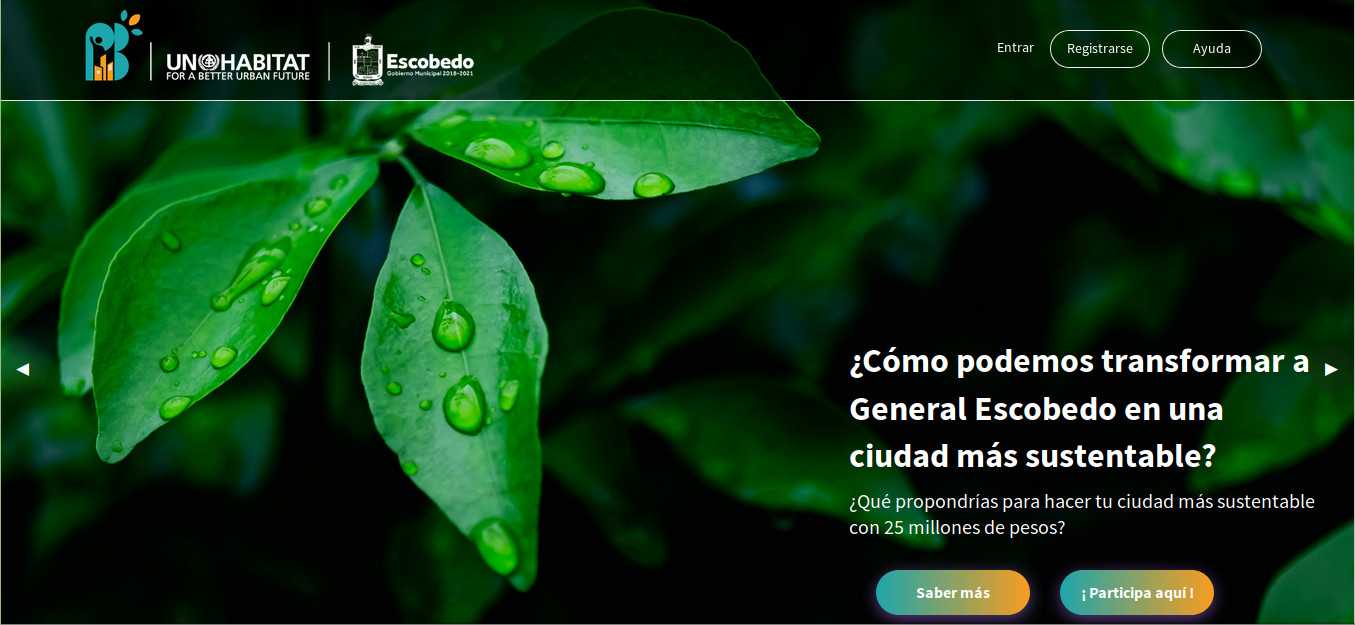 General Escobedo's ICT tool for Participatory Budgeting
Abu Dhabi, 18 February 2020 —A Side Event, "An innovative multidimensional approach to accelerate the 2030 Agenda through Participatory Budgeting", organized by UN-Habitat invited world specialists to reflect on the impacts and benefits of doing Participatory Budgeting with the help of new information and communications technology (ICT), a newly shaped PB for the needs and realities of 2020 societies, to continue offering innovative ways for local governments to make governance more participative and inclusive.
Most of the speakers at the event elaborated on Participatory Budgeting (PB) 4.0 and its important role to accelerate the implementation of the 2030 Agenda.
Representing UN-Habitat and the team of the Participatory-Habitat Initiative, Marco Kamiya discussed the partnership between UN-Habitat and the Municipal Government of General Escobedo, Mexico to implement a two-year process of PB 4.0 in the city. He emphasized how the municipality was able to target specific SDGs by creating a thematic focus for its PB, citizens were invited to suggest and vote for ideas about the security, mobility and the environment and climate change action.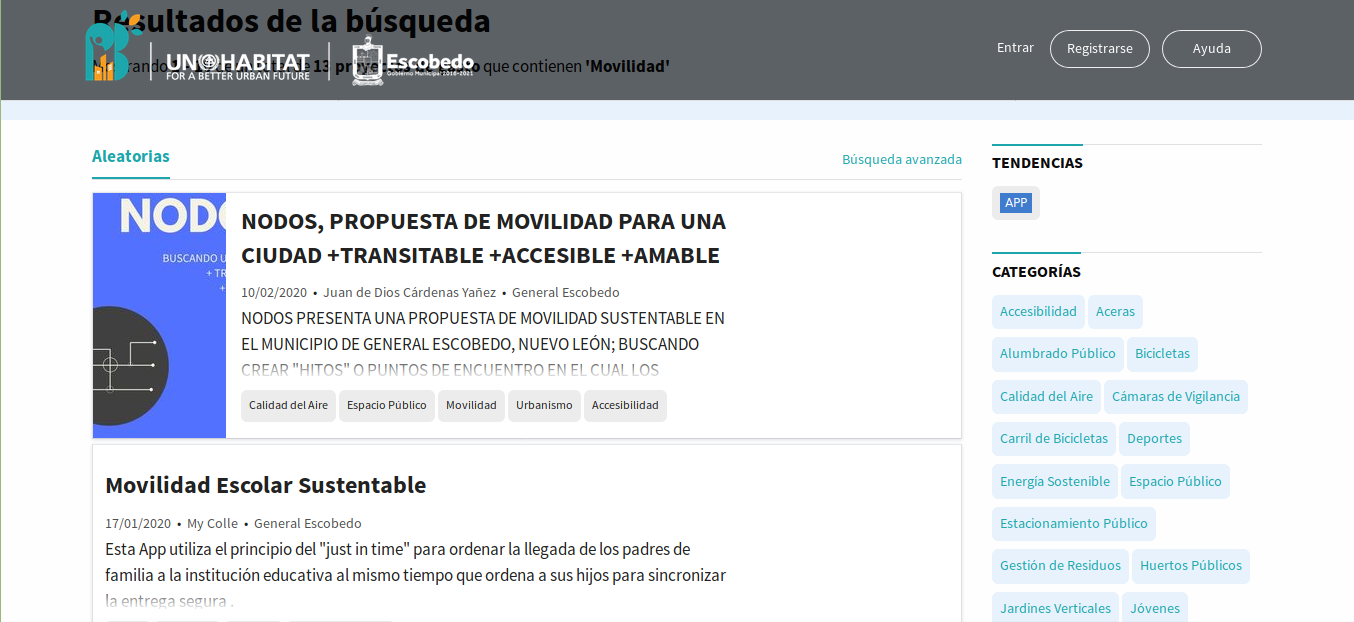 Proposals Made by the Residents from General Escobedo
The implementation of the Initiative at the Mexican city has been proving how it can help local governments find and put into practice actions that advance the 2030 Agenda for Sustainable Development. "The PB in General Escobedo is at its proposal submission phase and there seems to be a real citizenship interest on the proposed thematic areas, especially on regards to innovative solutions to boost climate change action", said Kamiya. 
For 2020, UN-Habitat will continue looking to support new partner local governments who wish to implement PB and carry out a Decade of Action with the United Nations.
Find us online!
You can visit and get to know more about the Initiative at our websites:
Participatory-Habitat Initiative's website: https://pb.unhabitat.org
General Escobedo Participatory-Habitat Initiative's website: https://escobedo-pb.unhabitat.org
You can find the Spanish version of this story here