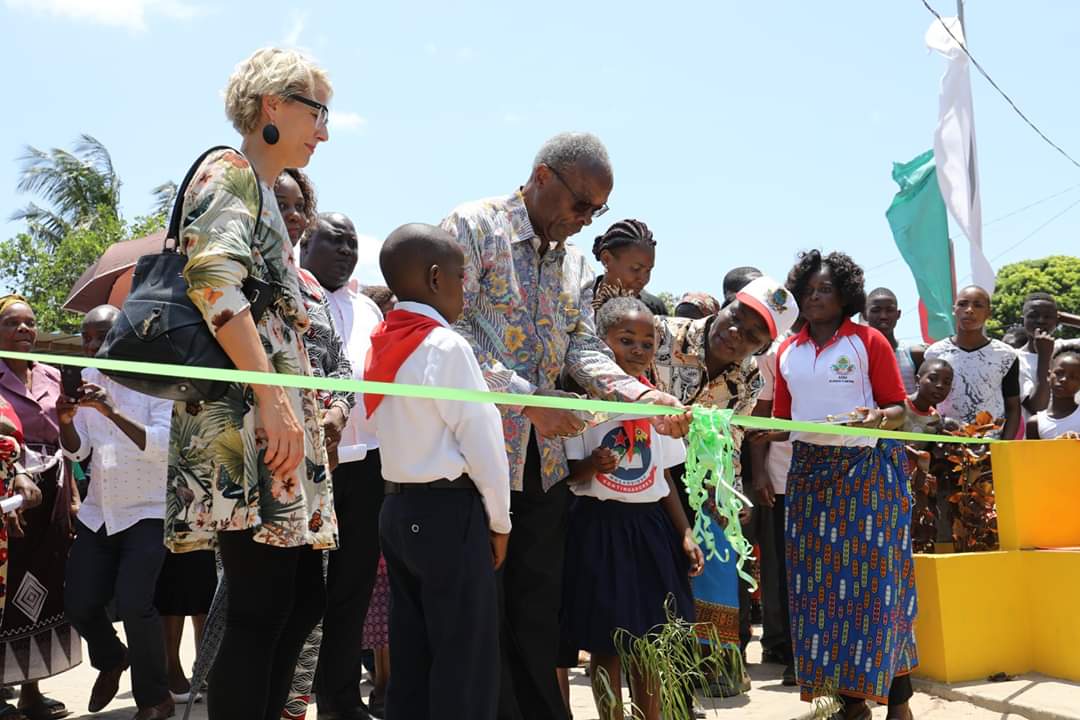 Inauguration of the Public Space for Children in Maxaquene D neighbourhood, Maputo
UNICEF
Maputo, 15 February 2020 – UN-Habitat, in partnership with the two Municipal Councils of Maputo and Quelimane and the United Nations Children's Fund (UNICEF), implemented the project Public Spaces for Children Project in the two places within the framework of the Child Friendly Cities initiative.
Mozambican cities are low in density and spread over wide areas as consequence of fast-pace urbanization and often lacking planning and management. Overall, public spaces are few and streets are not designed to accommodate children's daily trips and activities.
With this, the aim of the project is to improve the quality of public spaces for children's use by testing innovative, inclusive and participative approaches in Mozambique. It also contributes to improve the understanding of the current situation regarding public spaces, mobility and access to services that children experience.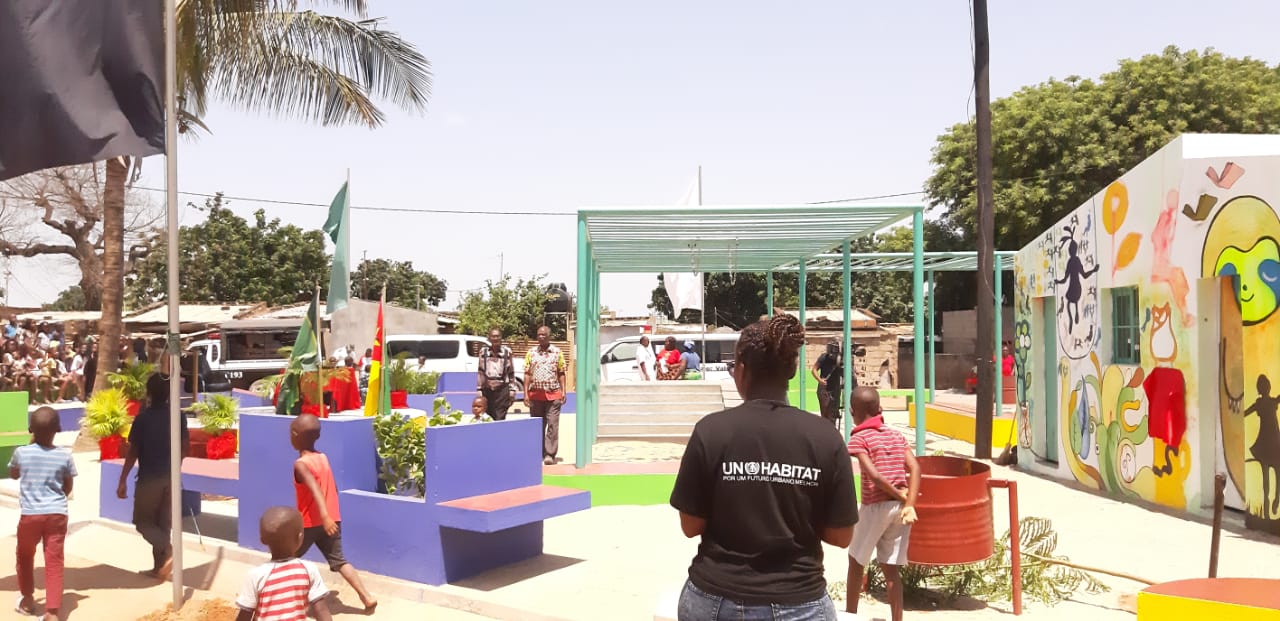 Public Space 'FeliCIDADE das Crianças' in Maxaquene D neighbourhood, Maputo
UN-Habitat/Edson Pereira
The project had several phases between 2017 and 2019 in which children, youth and volunteers from the neighborhoods Maxaquene D in Maputo and Cololo in Quelimane were involved. This resulted in (i) Exploratory walks, site-specific assessments and training activities for children and youth to improve their understanding and experience in the public spaces they use; (ii) the participatory redesign of a public space in the selected neighborhoods through the Block by Block methodology and (iii) in the participatory construction and decoration of the public space.
On  January 29th, the last public space was inaugurated in Maputo by the President of the Municipal Council, Eneas da Conceição Comiche, accompanied by Wild do Rosário, UN-Habitat Head of Programme in Mozambique, Katarina Johansson, UNICEF Deputy Representative, Architects without Borders who were responsible for the space construction works, and other local authorities and partners involved during the process.
The first stone was launched last year and attended by UN-Habitat Executive Director Mrs. Maimunah Mohd Sharif, who stated, "I hope this project is a start that will help us to build the ground for favourable environment for the introduction of children's perspectives in urban planning and management in Mozambique".